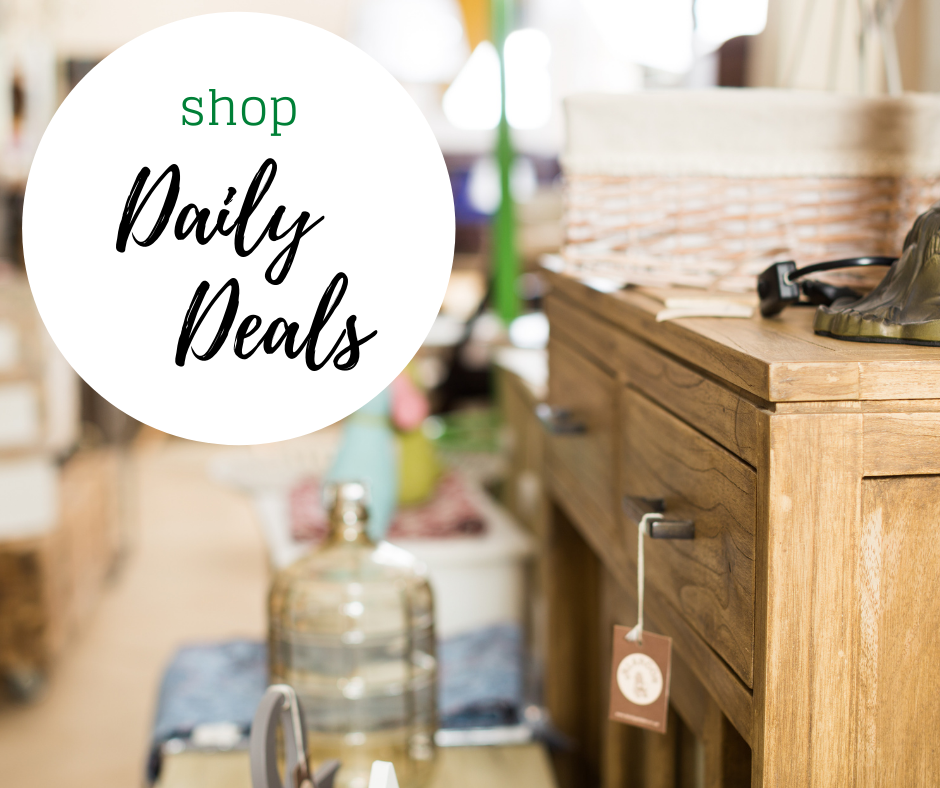 One of the ways we offer sophisticated design on a casual budget is by providing access to discounted pricing on new, trending furnishings. You'll find many of these products on Wayfair, Overstock, Joss & Main, etc. We offer these discount pricing options to our Girl's Guide to Styling Your Home private Facebook Community. ➡️ JOIN NOW
Here is how Daily Deals Shopping works:
Available items will be posted daily with pricing. If you are interested in an item, simply comment "SOLD" on the specific photo. Once you comment "SOLD" you are committing to the purchase. Once we have secured your item, you will receive a message "INVOICE SENT". Invoices are sent to your email via Quickbooks and are due upon receipt. In some cases, we are unable to secure the item because there is very limited quantity and high demand. Once we have secured your item, you will receive an invoice for payment which is due upon receipt.
If you'd like more details on the product such as dimensions, please ask in the comments. You will then receive a reply with more information about that product as well as any other important information that has been supplied by the distributor. If after reviewing the information, you want to proceed with your purchase, comment "SOLD".
Tax is NOT included in the pricing and will be added to your invoice.
Pick Up/ Delivery. Pick up location is Gray, TN. Delivery option may be available for a fee. Please indicate "DELIVERY REQUEST" when you comment to purchase if you would like a delivery quote.
ASSEMBLY. Items will be assembled for pick up unless "ASSEMBLY NOT INCLUDED" is noted on the post. You may also chose Box Pick-Up for transport convenience.
RETURNS. Assembled items are non-returnable as they are inspected for damaged upon assembly. Our distributor offers us a small window of time to return items that are damaged or missing parts (this happens rarely). For Box Pick-Up items you will be given your return window upon purchasing. If damages are disclosed in the listing information of the product, you may not return those items for those damages indicated. Box Pick-UP items will NOT be inspected before pick up.
SHOP NICE POLICY. Since we do not invoice our customers prior to securing the requested item(s), it is important that you follow through on your purchase commitment by paying your invoice promptly. We are unable to return items to our distributor once we have purchased on your behalf. We will not be able to accept any Daily Deals purchase requests from any customers with an unpaid invoice.
I know this is a lot of information and I want you to be comfortable shopping with us. So please don't hesitate to email or call with any questions you have. 423-302-0060 or christy@homestylingstudio.com.

~ Christy, Your Personal Home Stylist.
Shop Daily Deals