The kitchen is the heart of any home, a place where delicious meals are prepared and memories are made. However, over time, even the most well-designed kitchens can start to feel a bit tired. If you're looking to refresh your kitchen space without breaking the bank, updating your kitchen cabinets with a fresh coat of paint can work wonders. This budget-friendly project can instantly breathe new life into your kitchen and give it a modern and vibrant look. In this blog post, we'll explore all the amazing benefits of painting your kitchen cabinets.
---
While we are exploring the benefits of DIY Kitchen Cabinet painting, I'll share my latest and largest scale kitchen transformation using only paint. You won't believe it's the same kitchen! (Scroll down for entire BEFORE and AFTER gallery of Sarah's kitchen).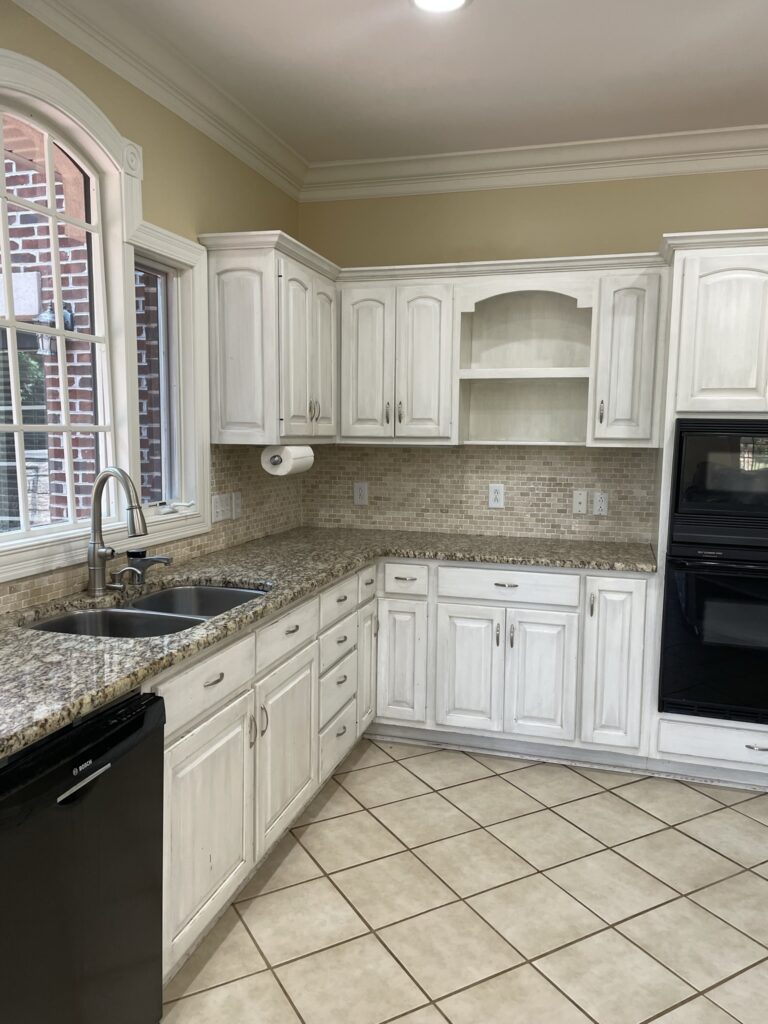 ---
Benefits of Painting Kitchen Cabinets
Cost-Effective: Replacing kitchen cabinets can be a significant expense. Painting, on the other hand, is a cost-effective way to update the look of your cabinets without the hefty price tag.
Instant Transformation: A simple coat of paint can completely change the aesthetic of your kitchen. Whether you're going for a classic white, a bold color, or a trendy pastel, your kitchen cabinets will look brand new.
Customization: Painting your cabinets gives you the freedom to choose a color that matches your personal style and complements your kitchen's overall design.
Eco-Friendly: Updating existing cabinets with paint reduces the need for new materials, making it a more environmentally friendly choice.
Boosts Resale Value: If you're considering selling your home in the future, freshly painted kitchen cabinets can significantly enhance your home's appeal to potential buyers.
Updating your kitchen cabinets with a fresh coat of paint is a fantastic way to revitalize your kitchen without the cost and hassle of a complete renovation. With the right preparation, patience, and attention to detail, you can achieve stunning results that breathe new life into your kitchen. Whether you opt for a classic white or a bold color choice, your newly painted cabinets will undoubtedly become the centerpiece of your home, creating a welcoming and stylish environment for years to come.
---
Welcome to Sarah's dream kitchen