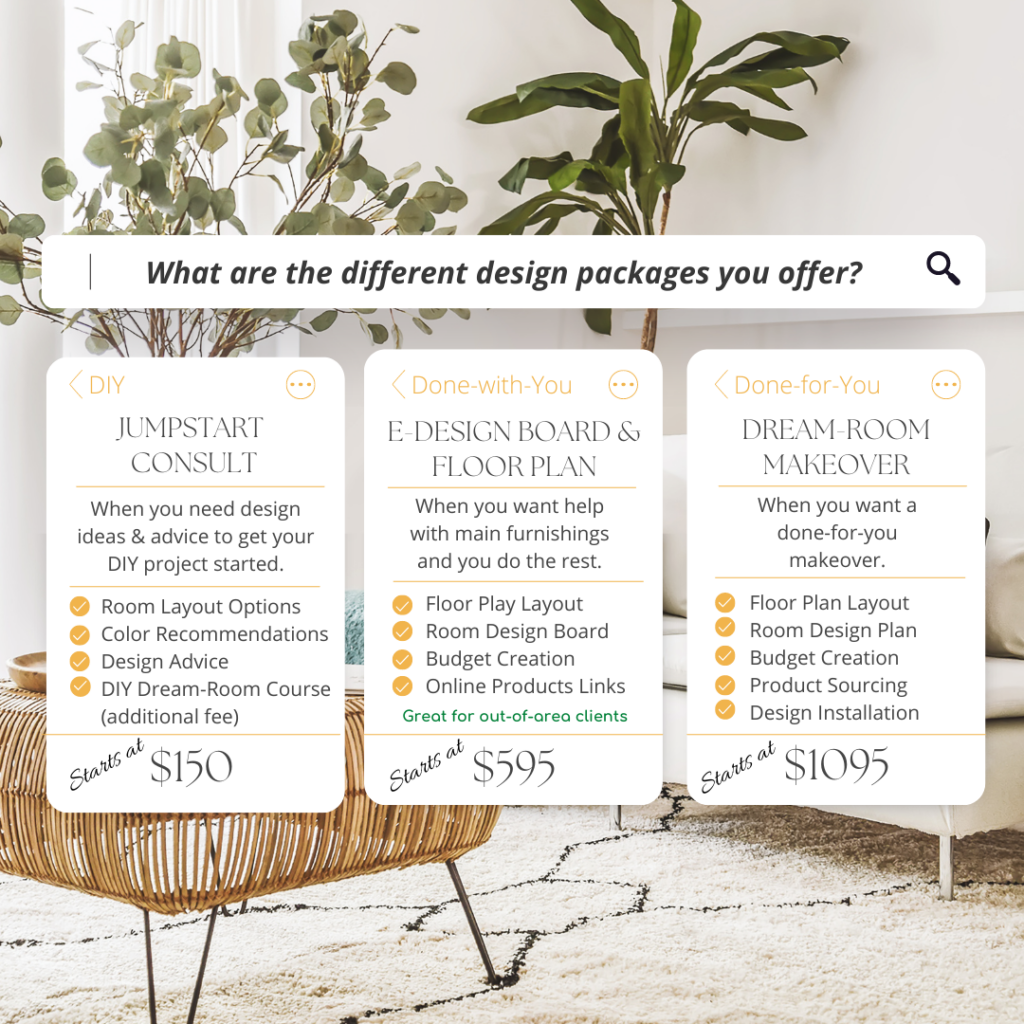 We offer Consultations, E-design & Full Service Design
My Full Service Interior Design Services are right for you if….
You don't have a vision for your space
You don't want to invest the time
You want it done for you
You are able to make quick decisions when given options
You want a sophisticated, yet simple design
Full Service Design service Options
Room Design Plan
Budget Creation and Tracking
Project Management for Renovation Project
Product Sourcing and Shopping
Product Assembly & Delivery
Design Installation
My Consultation Services are right for you if….
(Also offered virtually)
You need help with just a few design decisions
You need design advice on certain aspects of your renovation
You need a jump start to get started on DIY project
Consultation SERVICE OPTIONS
Room Layout & Function
Design Board Creation
Provide Sourcing and Product Links
Color Selection
Finishes Section
Creative Ideas
⭐DesignER on demand⭐- VIRTually
This service is great when you just need a little help making a few design choices. Get the help you need so that you can move forward with your project. Only pay for the time you need. Service available in 30 min increments.
Need Help deciding which service is right for you?
Let's chat about it!
Get in Touch!
Here's a glimpse of our redesign projects: