Think Boho style can't include a little Glam? Think again! This Glam-Boho living room makeover pulls off just the right combination of a little bling mixed with a lot of casual texture.
My client had a really good start on her design. We just needed to add a few new pieces and rearrange some already great accessories. This room makeover included sourcing a new sofa, chairs and rug.
We lightened up the dark rug with a more neutral boho style. This sofa is a bit smaller than the standard length to allow ample walkway on either side.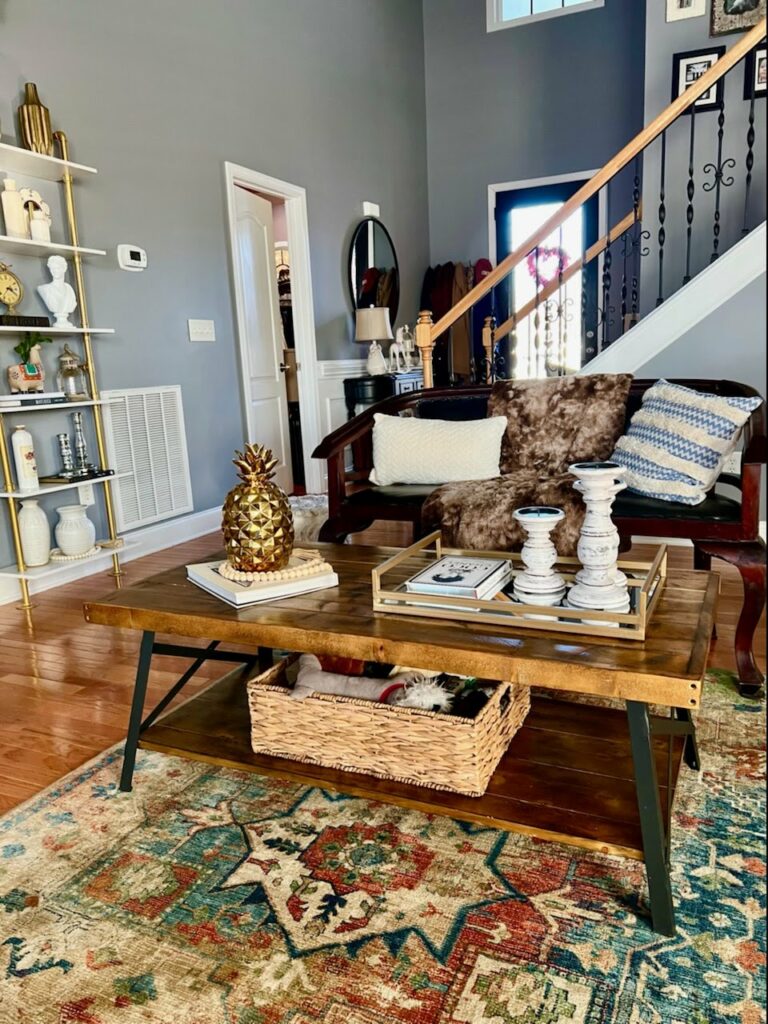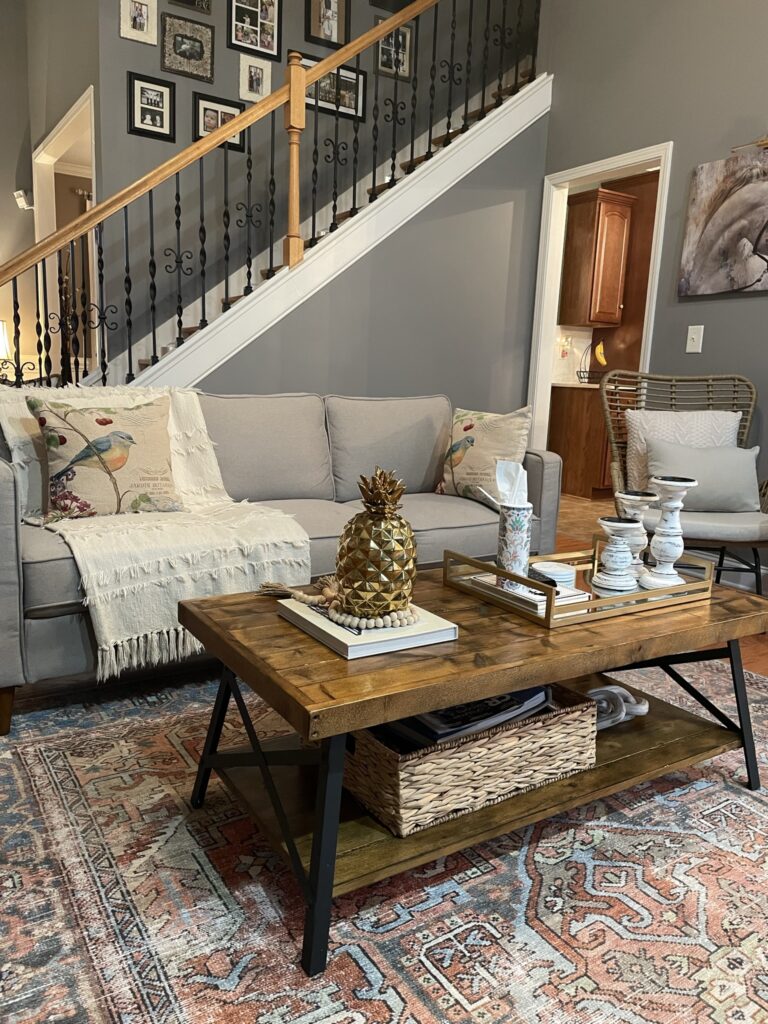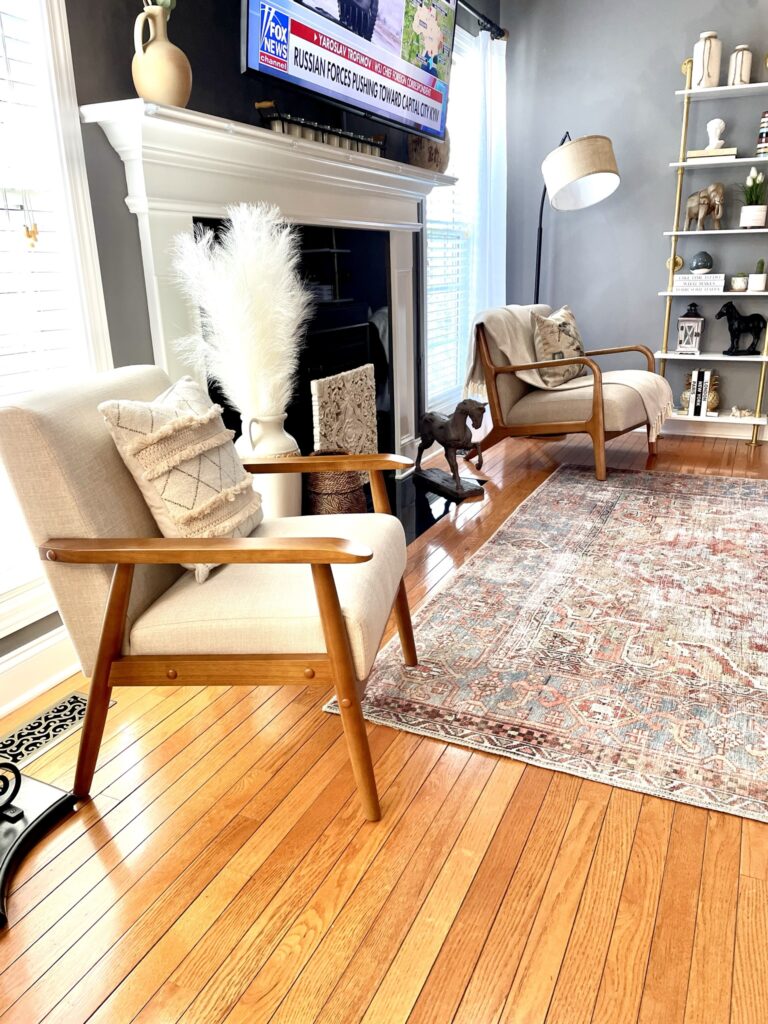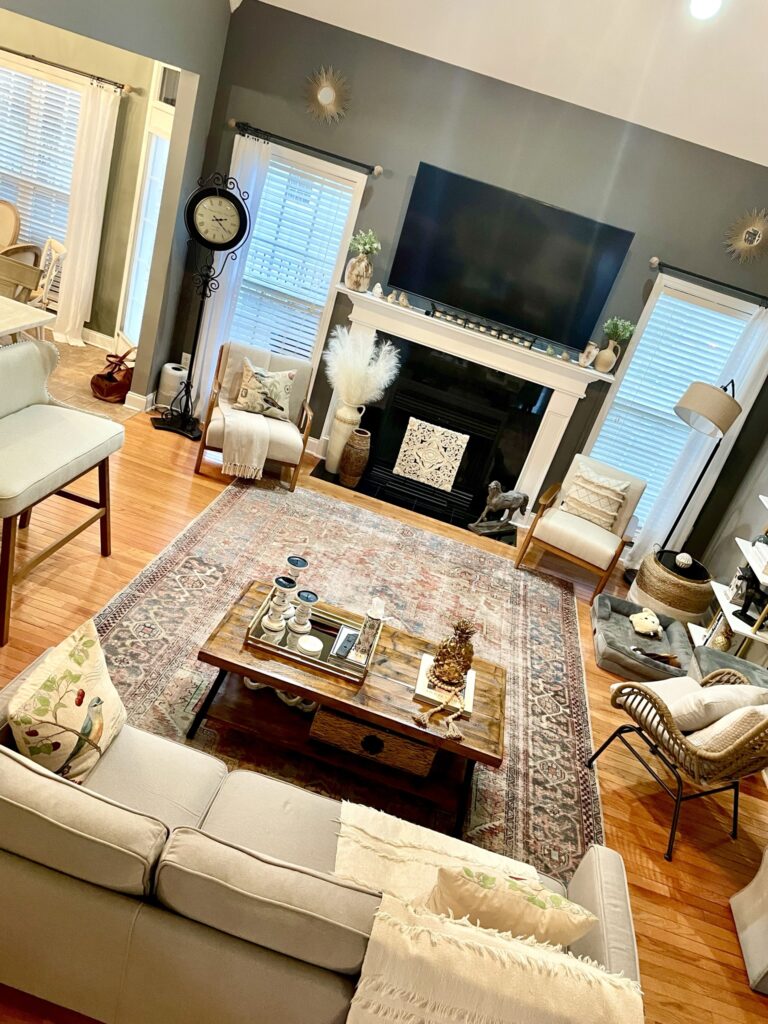 dining room Refresh
Just a few changes can made a huge difference in the look and feel of this space. We chose a softer patterned rug and changed out the mirror for some neutral art work. I spotted the zebra patterned cabinet in another room and brought it out front and center to be appreciated by all. It was a bit smaller than the previous cabinet, and the edgy style add just enough personality to the room.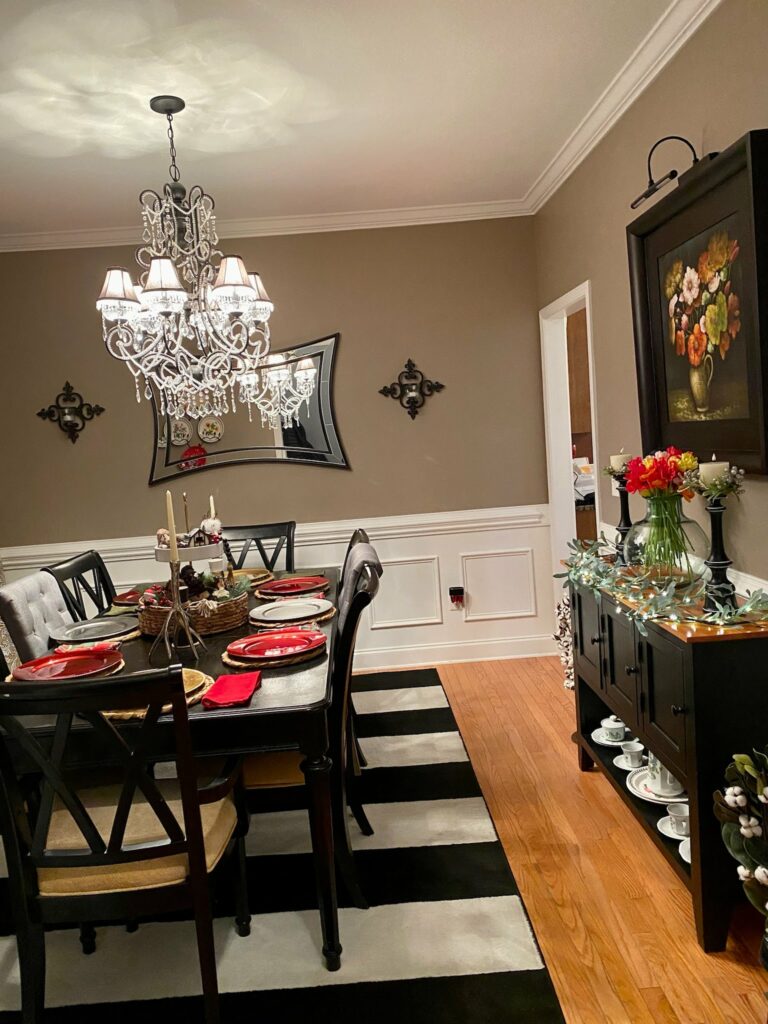 WATCH COMPLETED DESIGN WALKTHROUGH.
⬇️ WATCH LIVE CLIENT INTERVIEW WITH MARSHA ⬇️
Check out what other's are saying about their room makeovers.