This was one of the cutest homes I've been invited to work on! Many elements of the home screamed Modern Farmhouse but there were a few updates my client wanted to make to complete the design throughout the home. I had the pleasure of assisting with design planning for the living room/dining room area, primary bath, guest bath and kitchen. First on the list was turning a bedroom into a dining room.
The challenge
This home was a 3 bedroom 3 1/2 bath home with a bonus room upstairs. The client was desperately craving a dining room because all she had was a eat-in kitchen area for a small table. She realized that taking her home down to a 2 bedroom would potentially impact the resale value. But after careful consideration, she decided to move forward with her dream dining room.
The SCOPE
This project involved removing the existing door to the bedroom and sealing it up. And ultimately turning this bedroom into a dining area connected to the living room.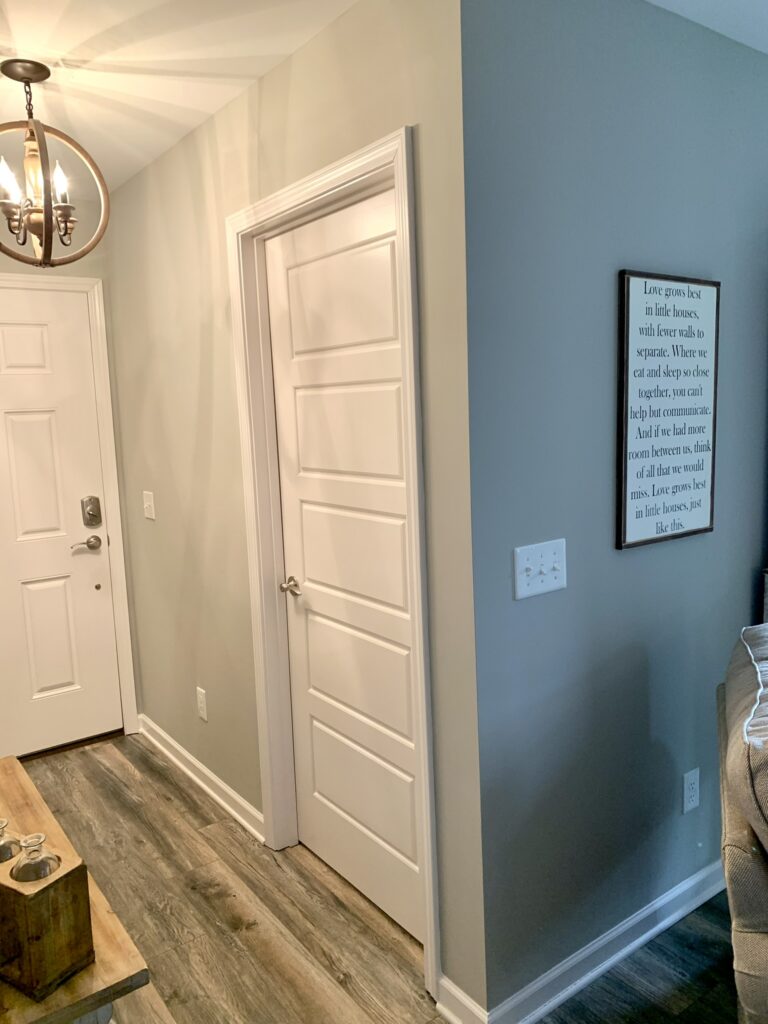 The main part of this project involved creating an opening into the existing bedroom from the living room. This opening would be cut where the hutch is sitting in the picture below.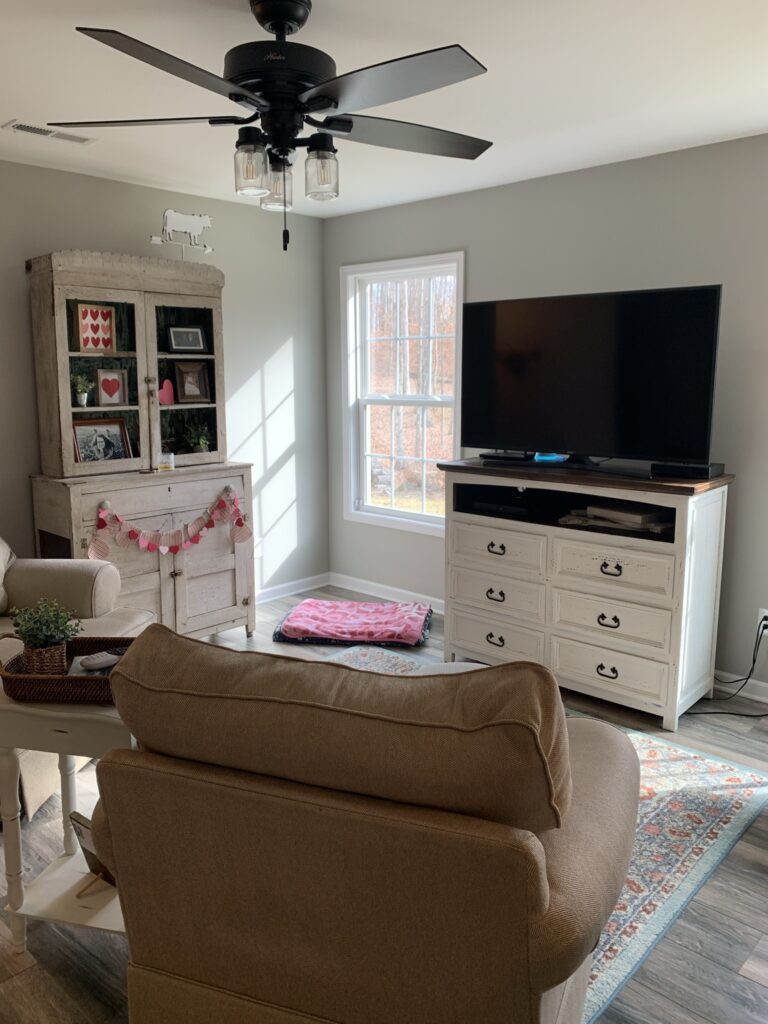 We carefully determined the size of the opening to ensure the barn doors were visually correct when the doors were opened and closed.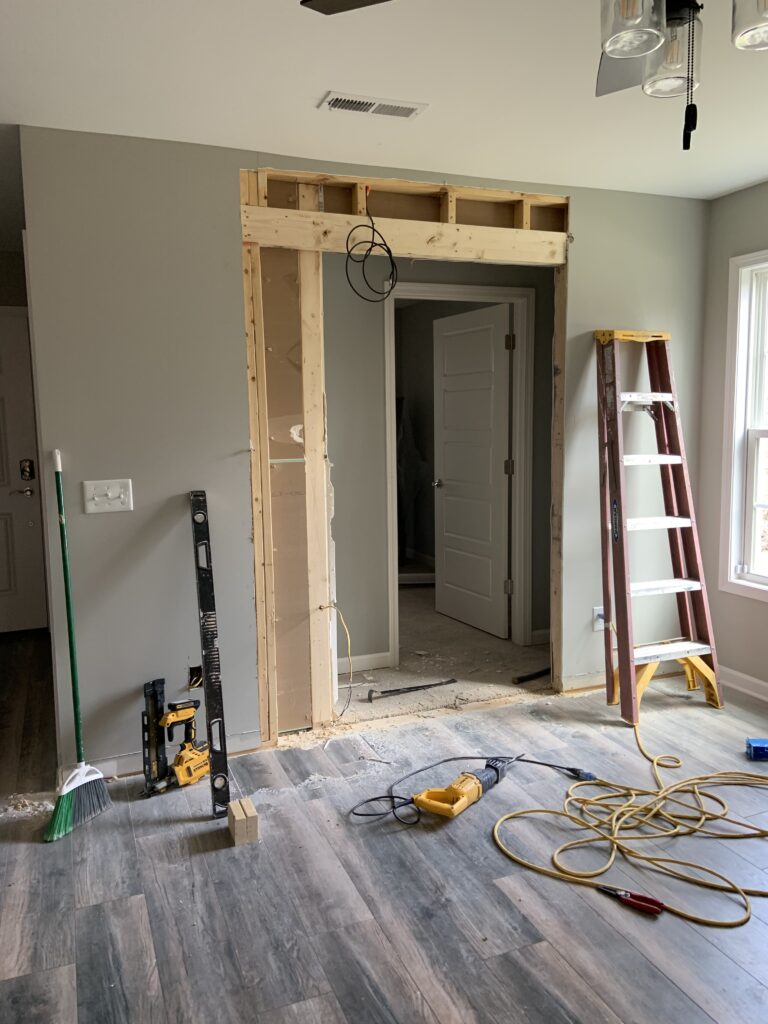 The door to the bedroom was sealed up with sheet rock. There was no trace of a doorway left behind. The hardware was installed on the new opening along with the custom barn doors.
The barn doors were a perfect fit! There is no trace of bedroom in this space. The new dining room flows beautifully from the living room.
The Result
Removing a 3rd bedroom was unconventional but it's just what this family needed for their home to function well for them. This modern farmhouse renovation project was a huge win!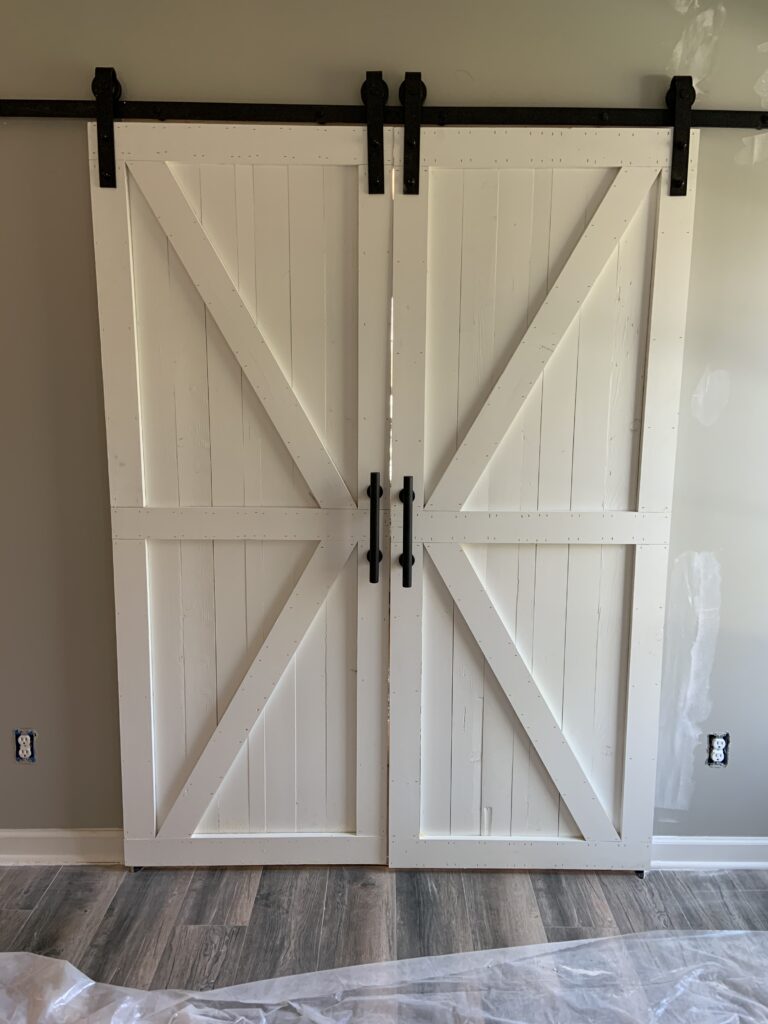 CLICK HERE to view more of this Modern Farmhouse Renovation.