Legal on Main gets an exterior refresh and an interior room redo.
A fresh coat of paint and a new awning brings an updated, stately look to this once worn exterior.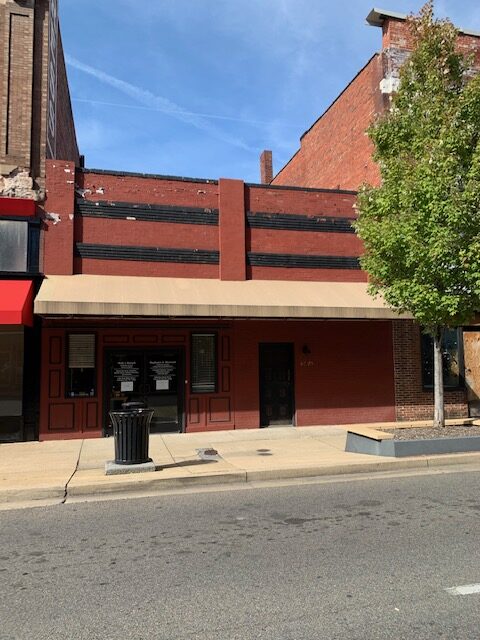 An interior, shared conference room received a makeover as well.
A color change and a gently used, quality dining table and chairs gives this unused room a sophisticated purpose. By carefully selecting a wall color that complimented the carpet color, we minimized the focus on the floor and brought an airy, light feel to the space. This beautiful artwork was the perfect focal point to complete the design.
Design Tip
Mixing upholstered chairs with wood chairs at your dining table adds warmth and texture to the room.
AFTER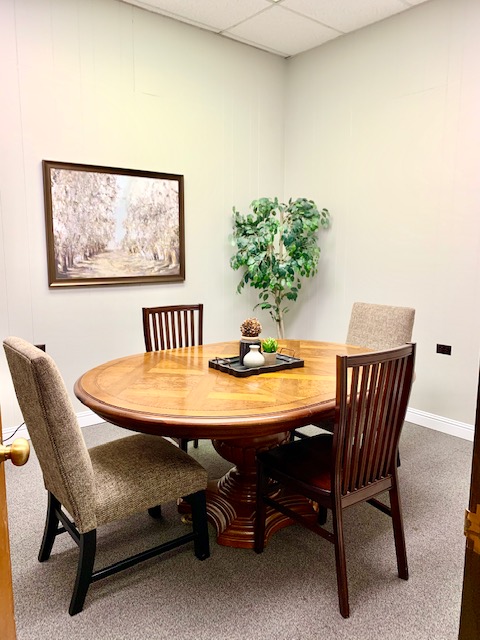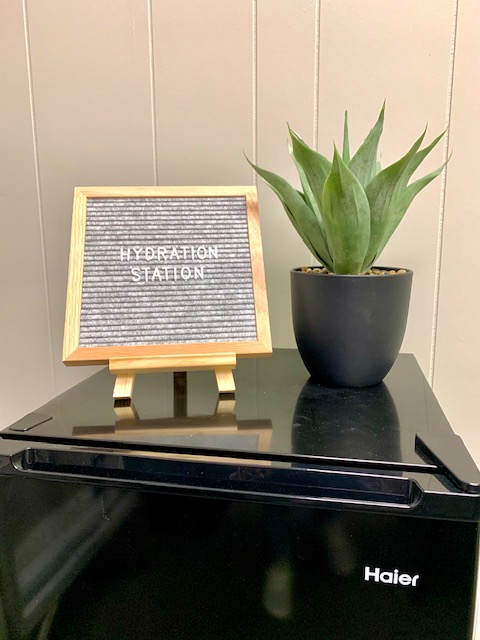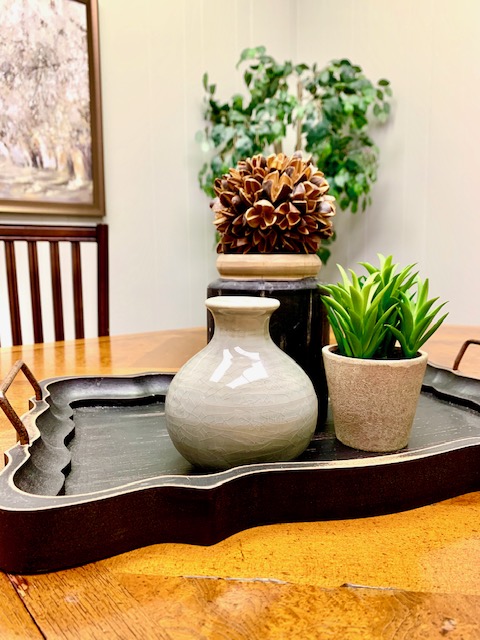 You'll see below how your eye is drawn to the floor because the wall color isn't complimentary to the carpet color. When choosing a paint color you must always consider the other colors in the room that will remain. Otherwise you'll end up with a non-cohesive feel.
Need a fresh, updated look for your office? We can help!