Plus a few spaces in the on-site Training Area
Which LIVE training would you be more compelled to view? The peel and stick white brick wall paper is the star of the show, hands down! When styling a backdrop it's important to have a clear picture of the exact area that will be captured on camera. This is the very first step in styling your backdrop.
It's also important to place your accessories based upon where you'll be sitting. No one wants to looks at a plant that is sticking up from your head in the background. Simply sit down in your space, take a picture and use your body as the boarder to follow. You can see there are no items in the lower shelves and only a few items on the upper shelves. (You'll see why in a moment). Also, you might notice that the lamp in the corner looks short against the tall bookshelf. You're right! It's not in scale but that was done intentionally. (Again, you'll see why in in a moment).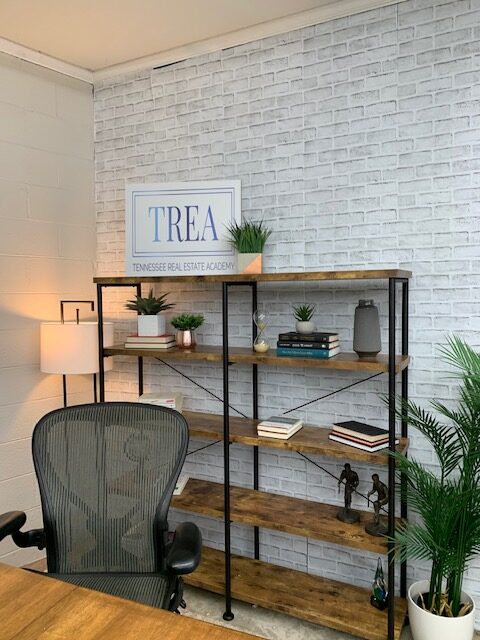 The result
And here is the final backdrop! Notice the lamp is the perfect height to be caught in the perimeter of the camera. Also, each grouping is positioned around the chair so that there is no overlapping.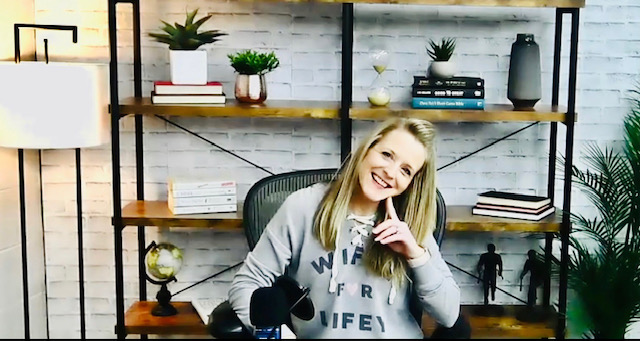 Coffee Bar Space
While we were there, a cabinet was spotted in another area of the building and since on-site classes are held at this location as well, we decided to create a coffee bar area in the back of the training room where a large dining room table was sitting.
VIOLA! Coffee anyone?
Training room area Bathroom
One last room to spruce up. Our solution to hide the components that could not be moved was adding 2 trifold dividers. We changed out the mirror and added a shelf and a few succulents. What a huge change just a few minor adjustments can make!
Another project complete and another space made beautiful!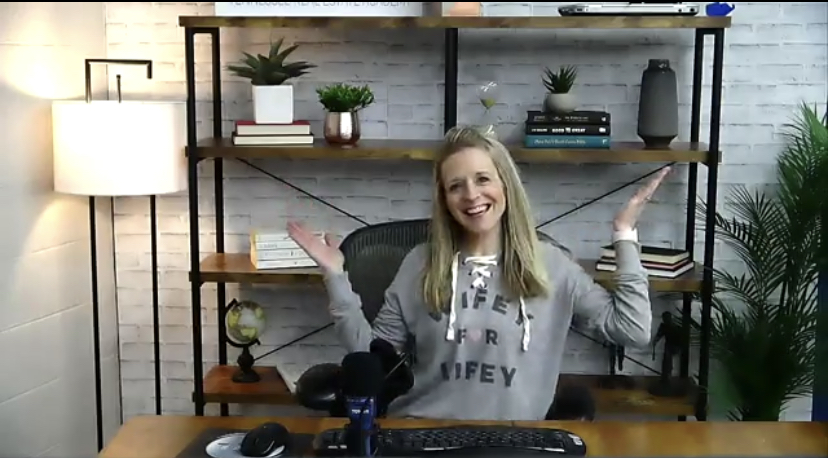 Need to spruce up your office space for you and your clients to enjoy?
Give us a call at 423-302-0060 and let's make it happen!