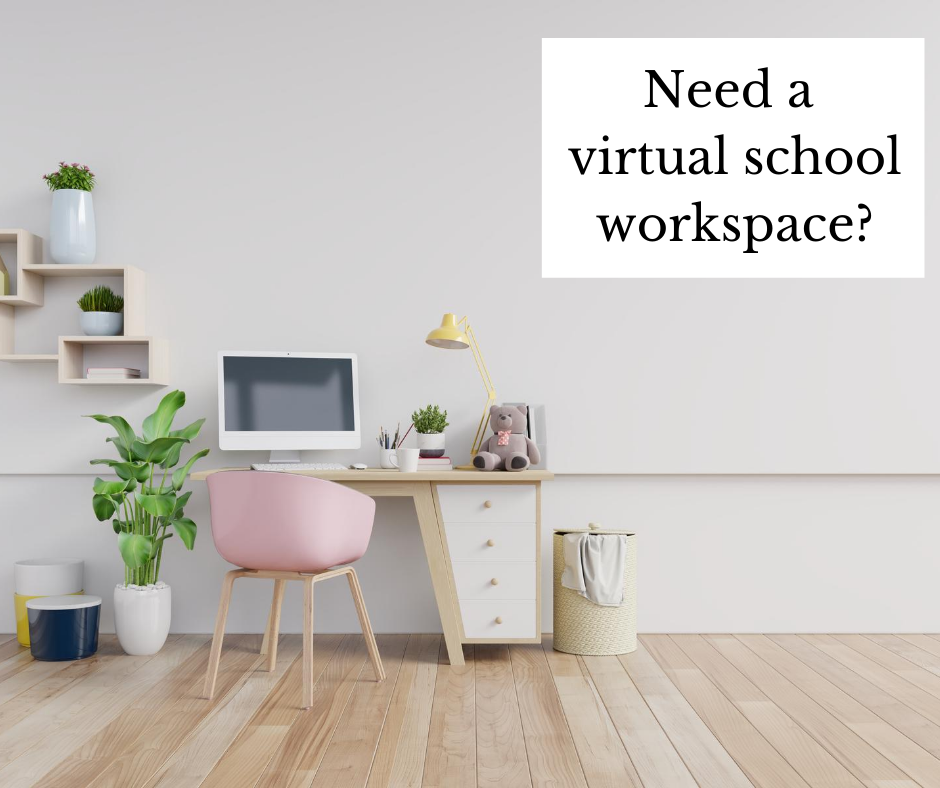 While working from home has become quiet common over the past years, who would have thought schooling from home would be even more prevalent? Although this is a temporary situation (hopefully), it's important to adapt to the season we are in. Which means helping our kids be successful in their new school environment – their homes.
It is hugely important that we provide them a specific space to work. I highly discourage the bed or a couch or wherever they might land at any given time. I know for me, I'm most productive at my work when I am sitting at my designated workspace. My brain is trained that when I sit down in this space, it's work time. (Like right now:)
Here are some tips to help you set up your kid's virtual-school workspace so they can be the best student they can be from home.
1. DETERMINE THE BEST SPOT FOR YOUR SPACE.
Not every home has an extra room for a workspace. And not every home has room for a desk in their kid's bedroom. But every home has an opportunity for a Kid's Virtual-School Workspace. It may require a bit of creativity, but I promise, it is there waiting to be discovered. Be mindful of noise level and possible distractions when selecting your spot. You don't want to go through this process and then realize you've picked the wrong location.
2. SELECT YOUR DESK
This choice will set the design and tone for the space. Although a traditional desk with four legs is ideal, there are many other options to consider if the space doesn't allow it. Closets overdue clean out).
3. ADD PROPER LIGHTING
If your overhead lighting isn't great in your chosen space, add a floor lamp or desk lamp, or both in some cases. Be sure any desk lamps are to scale with the size of the workspace so that your child has plenty of table top space to comfortably accommodate a computer and a writing area.
4. SELECT YOUR SEAT
Of course I'm going to suggest that the chair design pairs nicely with the desk, but even more importantly is comfort and support. A firm, yet comfortable chair is going to be your best bet.
5. GET ORGANIZED
No need to clutter the space. Only add to the space what is necessary to get the job done. Overcrowding will serve as a distraction and doesn't encourage a stress-free learning environment.
6. ADD SOME PRETTY
Hopefully when you get to this point, your "pretty" has been incorporated along the way. However, it's important to add some personality to the space based on your child's taste and interests. Add an artwork piece or cool desk decor (something small) or even a shelf to add a few items for visual interest.
The End Goal
This space should be one your child doesn't dread spending time at each day. It should be space that is solely for virtual-school so their brains are trained when to be in learning mode and when it's time to play.
Need some help?
If you just need a little help with any or all of these steps, I'm here! I've set up three Kid's Virtual-School Workspaces in my home and I'd love to help you do the same. So whether you just need a quick Design Chat to run through some ideas or you'd like me to visit your home, contact me. I can't wait to here from you!