We were invited to help Amanda make her home feel "like home". This was one of the most rewarding redesigns yet! She had so many nice decor pieces she had bought over the years, but had no idea how to use them. Can you relate?
Amanda was frustrated and ready for her home to be a place her and her family could relax and enjoy. She did provide a budget to purchase new items to compliment the items she'd already purchased.
Project Scope
We transformed many rooms in her home. These included the entryway, living room, dining room, kitchen, half bath, master bedroom and guest bedroom. We also added an office area which she was previously lacking. (Can't wait to show you how we incorporated that into the room).
Because this was such a large project, I'm sharing with you a room-by-room reveal.
First up, the entry way
This is a large entryway but was visually small because the rug was undersized for the length of the area. The client had 2 of the same rugs so we simply added another rug to visually expand the space.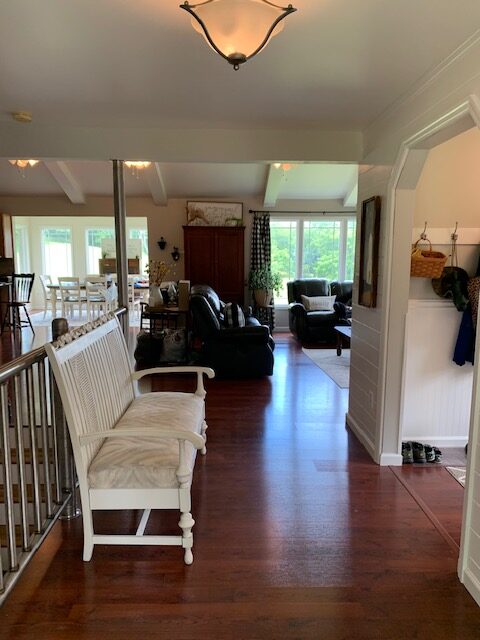 We removed the large bench seat and replaced with a backless bench from another room. To soften the metal on the railing, we added soft, large pillows and a floor plant.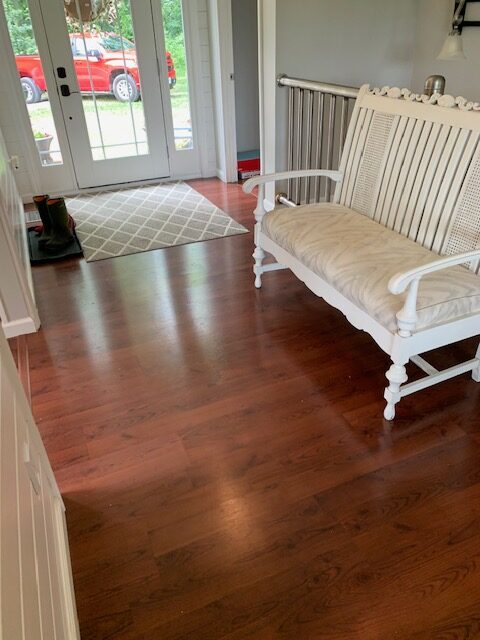 Since every entryway needs a table (if space allows), we recommended a custom narrow table be built for this space. It just so happened that my entry table would look perfect. So I gave her the specs to have one just like it built. It turned out fabulous! This was the welcoming touch this space needed.
She purchased the lamp set from Kirkland's and I made the custom wreath to compliment the design. Everything else were items she already had. She really did have some amazing decor to work with!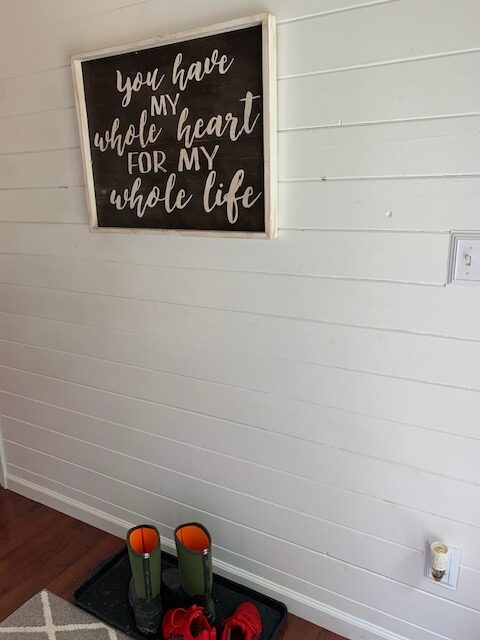 We modernized this quilt rack a bit by removing the quilt and adding floral. We simplified the shelf by using word art she already had and just one small greenery accessory.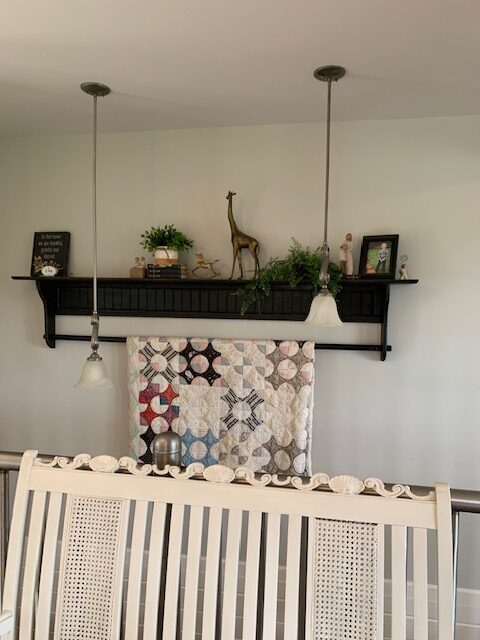 Creative vignettes add texture and bring this space to life.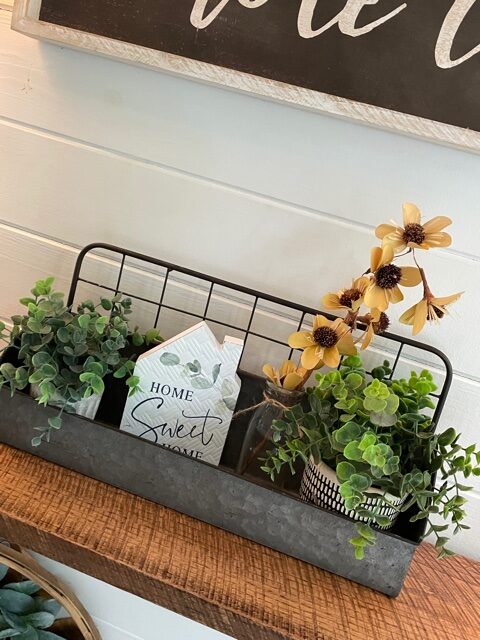 We found this amazing picture hidden in another area of the home and it's now showcasing in the entryway.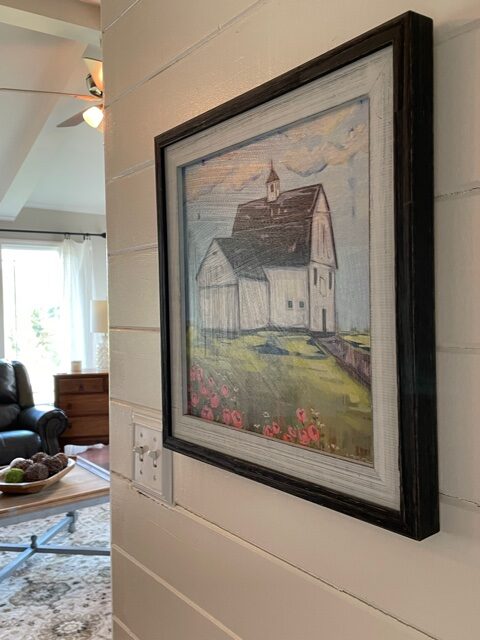 This is the mud room off the entryway that we prettied up a bit.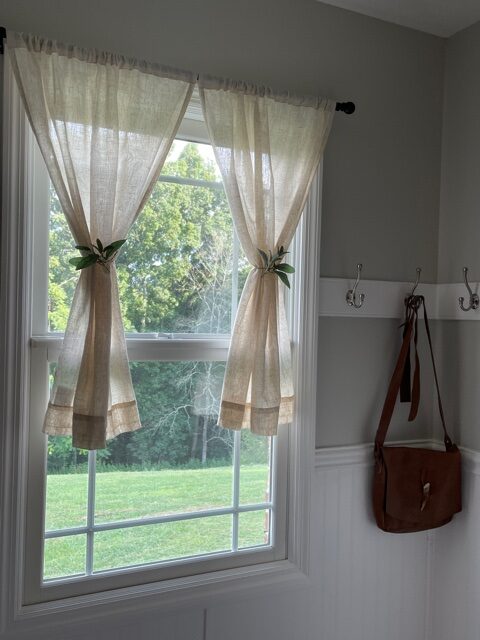 The client was so pleased with her new, inviting entryway.
WATCH DREAMR ROOM WALKTHROUGH