Sandra's Music Room Makeover was such a unique and fun project! Sandra wanted her tired, outdated den transformed into a cool, relaxing music room for her husband to enjoy. This was such a heart-felt gesture, and one we were so happy she invited us to make it happen!
The Fireplace
First item on the agenda was convincing her husband to paint the fireplace. He was reluctant at first but once he saw the inspirational picture and learned we were proposing navy blue (his favorite color), he gave the green light. Sherwin Williams NAVAL is my go-to navy and it turned out just perfectly! It gave this room a sophisticated, masculine style.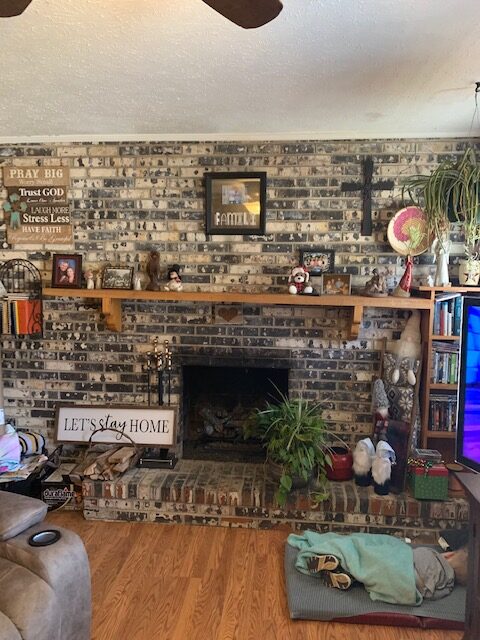 Second item on the agenda was determining what stays and what goes. Sandra gave us a blank footprint and only requested that one chair needed to remain in the space. Our first purchase was this large light-toned rug with hints of navy.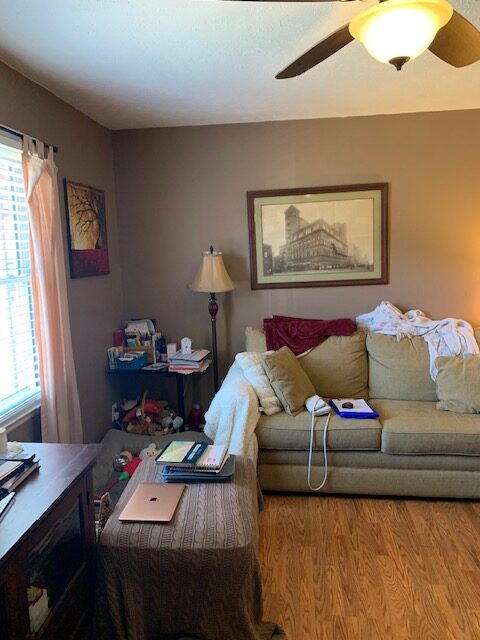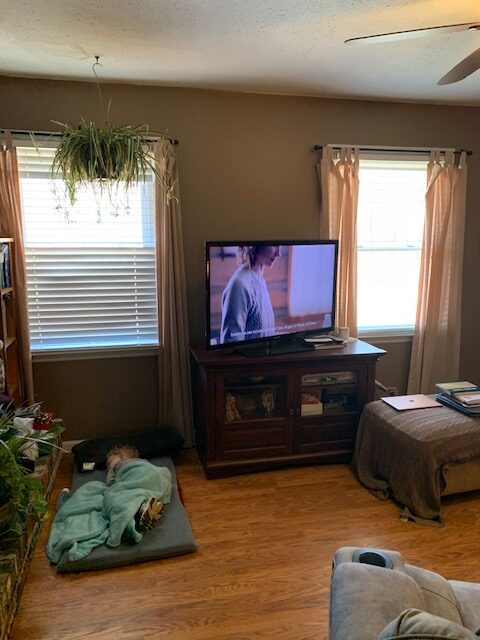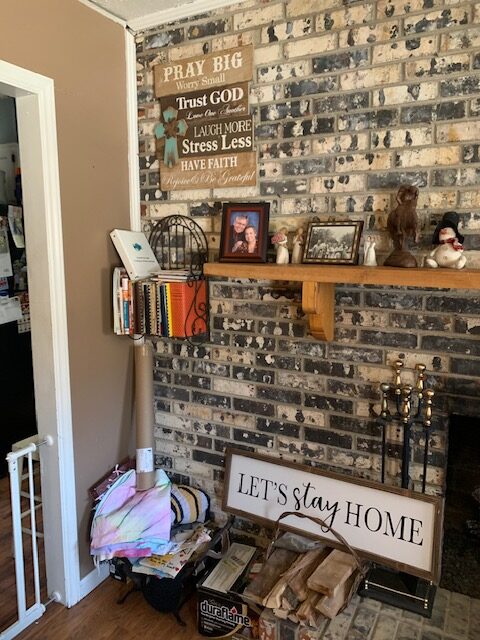 Sandra was over the moon about her Music Room Makeover result and her husband loves his new space!
If you are ready for a home makeover (or a room makeover), we are ready to make it happen. So whether you are interested in a DIY Redesign Plan that you can execute on your own or if you'd like it done for you, we are here to help! Contact US.
Jump into my FREE Girl's Guide to Interior Design group for daily design advice!
View the entire gallery here