This is the first request I've had for a "Romantic" master suite. Of course it makes perfect sense, right? The client was open to a new, bold wall color and also requested new furniture. Since I always try to deliver a sophisticated design on a casual budget, I recommended reclaimed furniture. You may agree that "they don't make things like they used to" and reclaimed furniture is a great budget-friendly option. Additionally, painted, aged furniture adds character to any room. I absolutely LOVED working on this project! Both husband and wife were very pleased with their new romantic retreat.
The Design
Nothing sets a "romantic" tone like a SW Granite Peak paint color with a touch of gold accents. The reclaimed furniture was painted in a deeper, complimenting blue and the pulls got a fresh spray of Vintage Gold paint. My client built this beautiful headboard which was the perfect focal point. I pulled in metal and glass accessories to add interest to the room. A large green plant adds softness and the cue to come in and relax.
Styling Tip
Check out the difference some fresh paint on the pulls can make. Even the smallest amount of paint can make a huge impact on a room.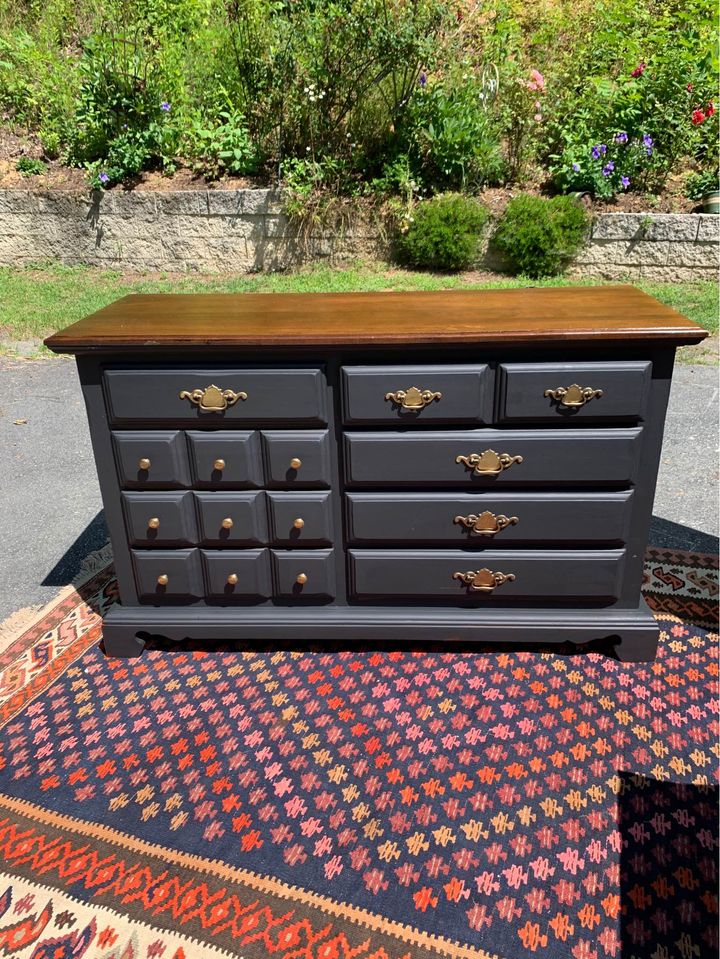 Before and AFters
Let the romance begin…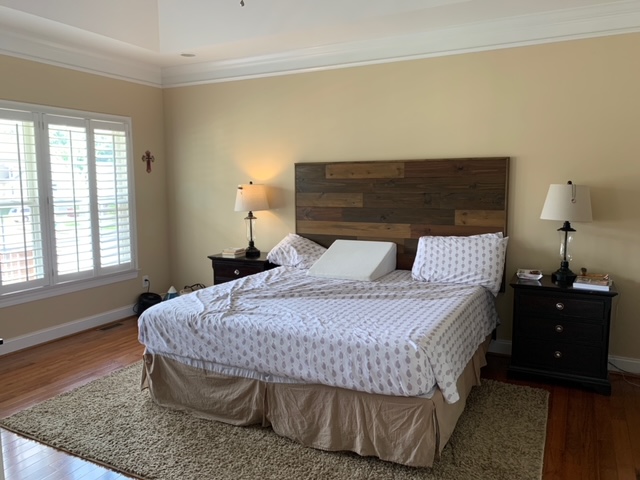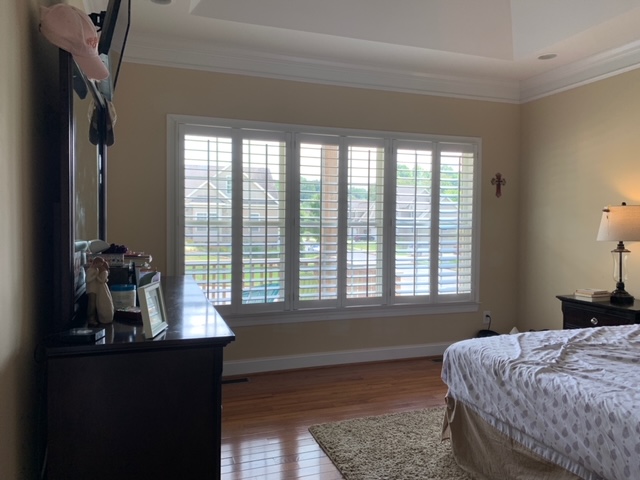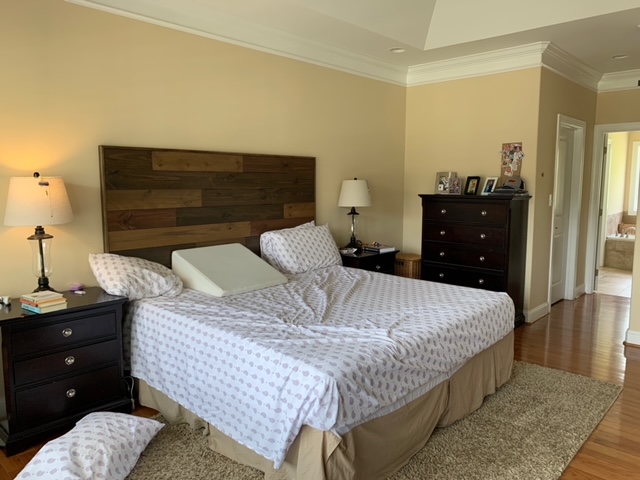 gET iNSPIRED
Don't stop now! View the entire design gallery for this project and gain some inspiration to make your home beautiful.