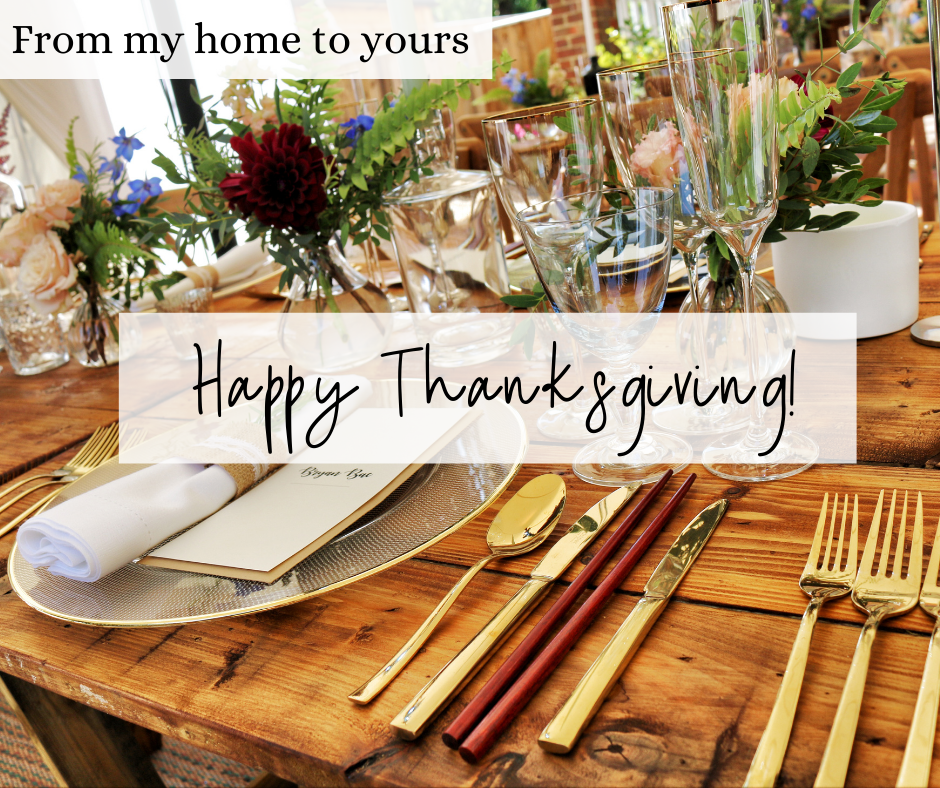 I'm truly blessed and thankful that I get to do what I love in making homes beautiful. It was just a little over a year ago when I stepped into my passion of creating beautiful spaces and prior to that I would have never dreamed this would be my career. I had been on a journey since 2010 since leaving my long-time career of trying to figure out what I was supposed to be doing vocationally. I'm so blessed the Lord created this business for me to enjoy.
So today, I'm sharing how thankful I am for each of my clients who have trusted me with the design of their homes and for my customers who have purchased home decor from me over the past year. Without you my business would not be successful, and I am truly grateful for the trust you have placed me. Thank you for allowing me to be a part of making your home beautiful!
Happy Thanksgiving my friends!