Green inspired
Get inspired with this Boho Chic with Modern Flare design. Lack of vision can be the most challenging part of redesigning a room. Design Boards are a great way to validate the look before making the purchases. This Design Board is totally shoppable (link provided below). Purchase the entire room or just few pieces.
Do you have a different style in mind? We curate custom design boards to meet our clients specific room and style. Contact us for pricing.
Some items may not be "to scale" so please check product information and dimensions before purchasing for your space.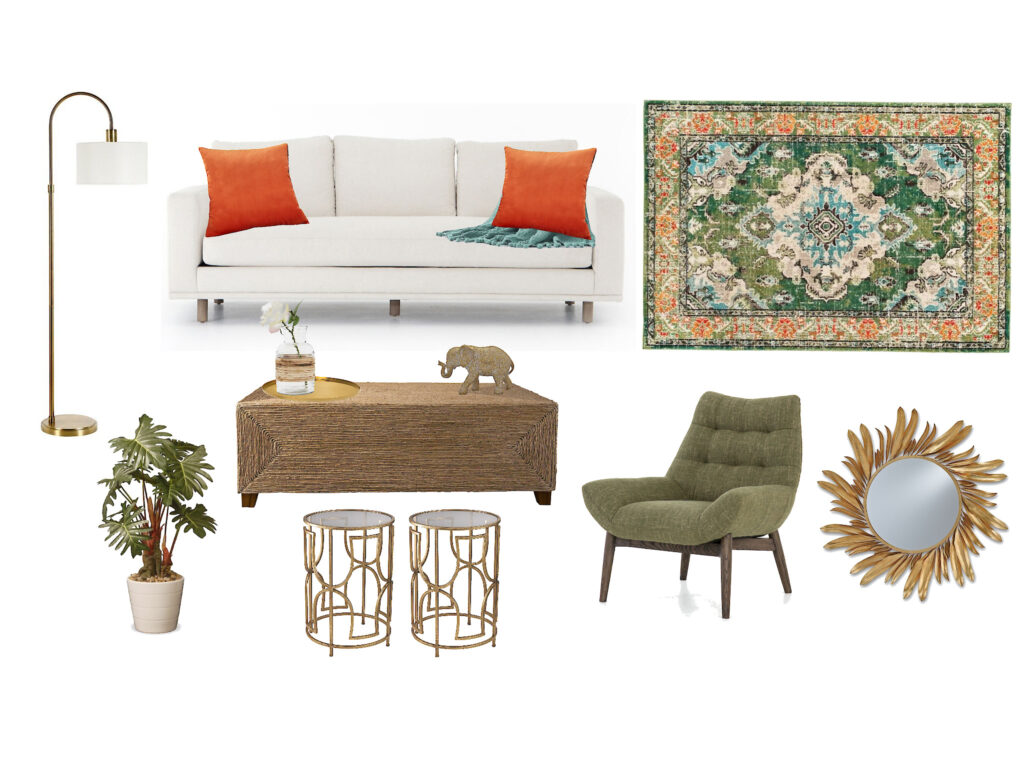 Click Product Name/Price for product info and to purchase: