WOW! What a huge transformation this living room received. Marilyn had no shortage of furniture in her generously-sized penthouse apartment. This makeover required a lot of pairing down and just a few purchases. Prior to this makeover, the room was under-utilized and without much purpose. The main purpose was to sort mail on the dining table up against the wall. The goal was to create an inviting and comfortable space for Marilyn to host her friends and family. We did just that!
New Purchases: Round coffee table and side table, green floral for fireplace hearth, accent pillows and floor plant. (Yes, that was it!)
BEFORE AND AFTERS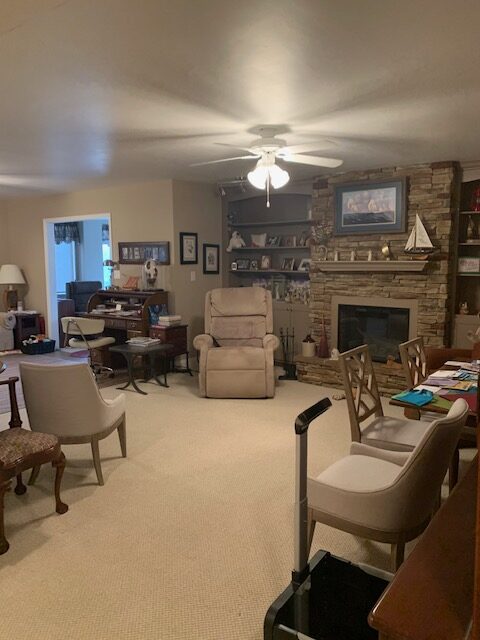 The large hutch was moved to an adjacent wall and couch from another area replaced dining table.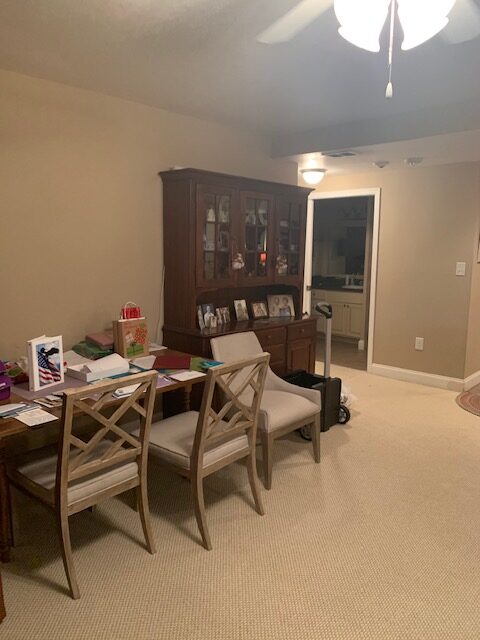 Unique and beautiful accent chair was moved from sunroom into this space to complete the conversational seating arrangement.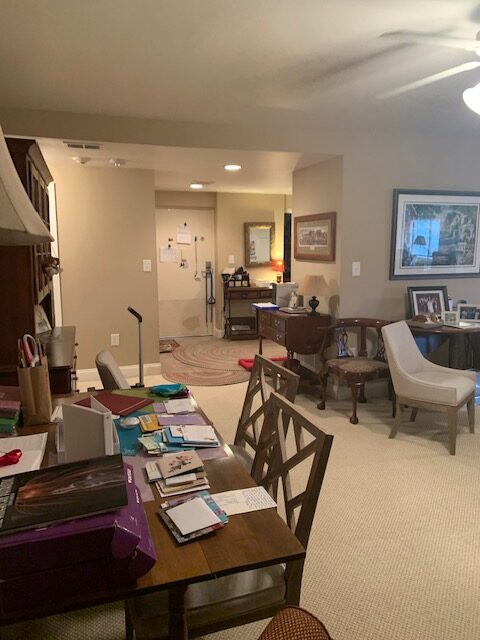 Mantle accessories were paired down to a minimum. Less really is more.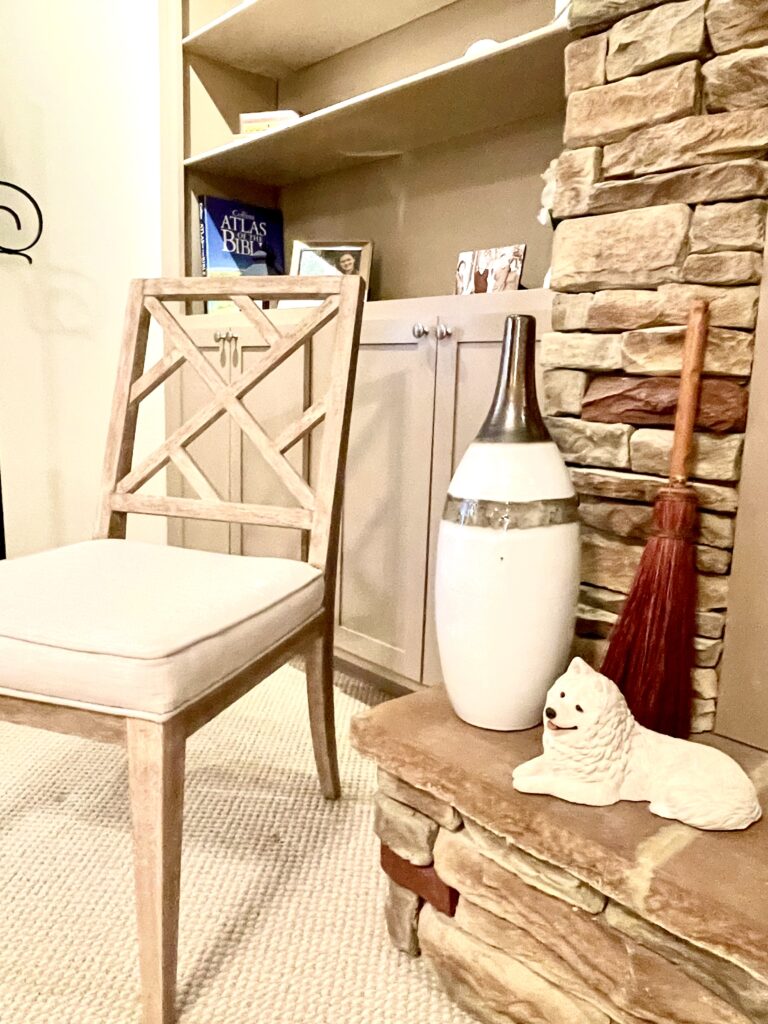 Yes, this is a picture of the same space! This dining area was being use for only a pass-through to the sunroom and a comfortable spot for Marilyn's dog (Utah) to nap. We converted this space back to a dining room and placed the table against the wall so that the walkway into the sunroom was not obstructed. We added an amazing rug (I loved it so much I bought one for myself)! She now has a place to eat her meals. She has easy access to pull 2 matching chair from the living room for her guests to join her.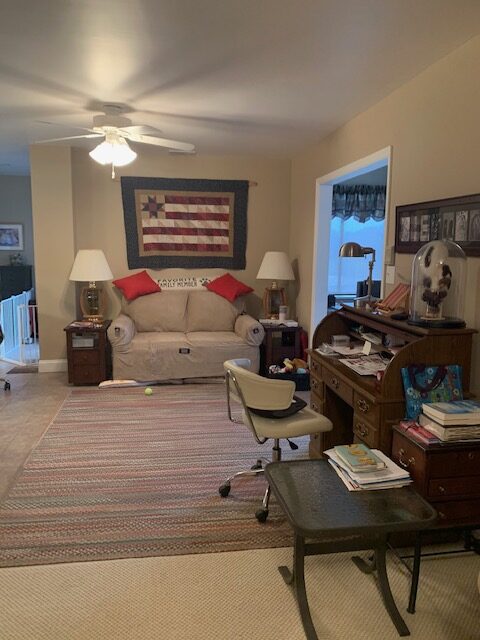 GET INSPIRED
View the entire design gallery for this project and gain some inspiration to make your home beautiful.
Watch LIVE client interview with Marilyn.
Here's what she had to say.