Did you know it only takes 7 seconds to make a first impression? Just like when we meet somebody new, when people enter a home, those first few seconds are the most vital so you've got to put your best foot forward. If you're putting your house on the market, you've got to charm potential buyers from the curb.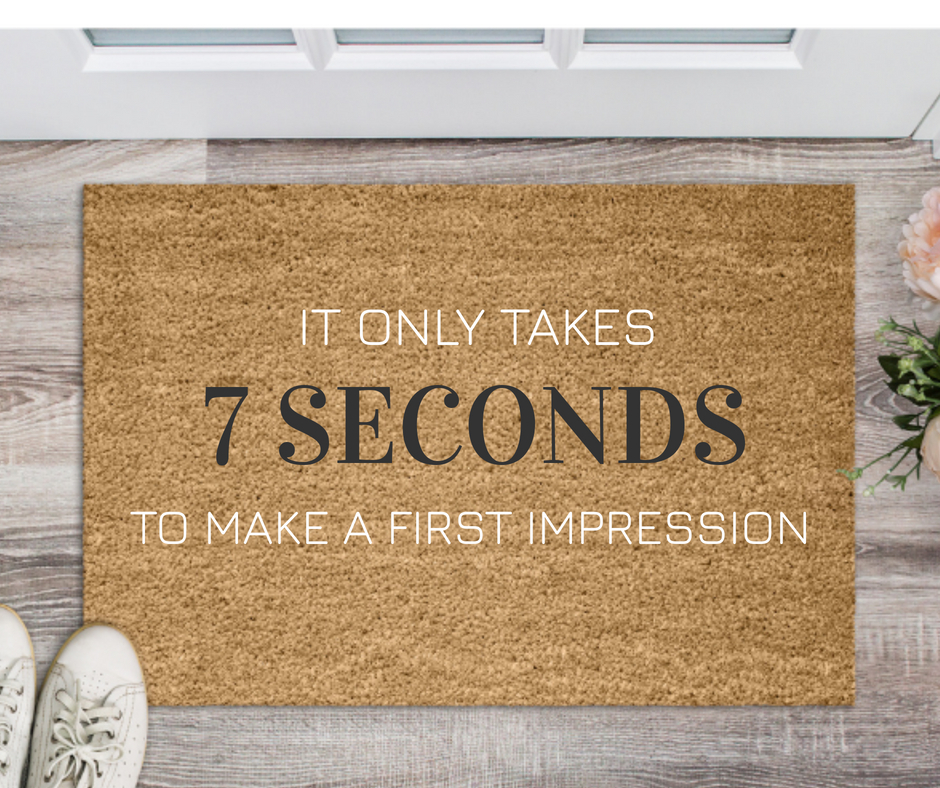 Here are some simple ways to step up your curb appeal and make sure you don't waste those 7 seconds TO MAKE A FIRST IMPRESSION.
⏰ Welcome buyers with fresh flowers in your yard – An easy way to add flower is to purchase a large planter pot and add some colorful annuals near or on the front porch.
⏰ Manicure your landscaping – Whether your landscape area is large or small it's important to keep it tidy and clear of any weeds. The buyer needs to see how easy it is to keep up with the landscaping chores. In their mind, If you can keep it nice and tidy, so can they.
⏰ Paint the front door – There are so many color choices. Keep it simple and non-trendy so that you are sure to appeal to the most number of potential buyers.
Not sure what color to go with? Paint your front door this color and your home could be worth $6,000 more!
⏰ Mow the lawn frequently – I realize this should go without saying but it's on the list because it's sometimes overlooked. It's important to mow more frequently when your home is on the market. Don't scalp it to save time. Cut it a little higher than normal to give a lush look and cut it more often. It needs to look freshly cut and fabulous for every potential buyer's visit.
⏰ Create a comfy seating area – Even on the smallest of porches, a seating area can make an inviting entryway into the home. Add what you can to let the buyer's know that something wonderful is behind the door. Need an example? Check out my simple, yet comfy front porch seating area.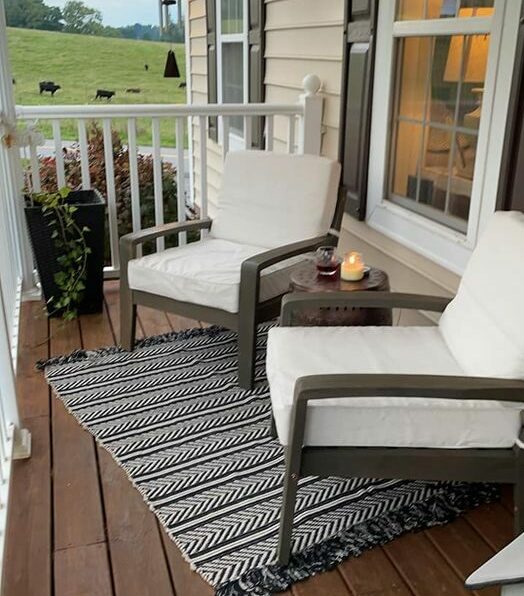 ⏰ Pressure wash your home – You home should be clean inside and out. A dirty exterior gives the impression that the home is high-maintenance and buyer's are more drawn to low-maintenance properties.
⏰ Update your patio or deck – If you deck looks worn, apply a coat of paint or stain to give an updated look. The less projects a buyer notices, the better!
Making these few changes will have a huge impact on those first 7 seconds to make a first impression.
View MORE Home Staging Pro-Tips in my Home Staging Guide.