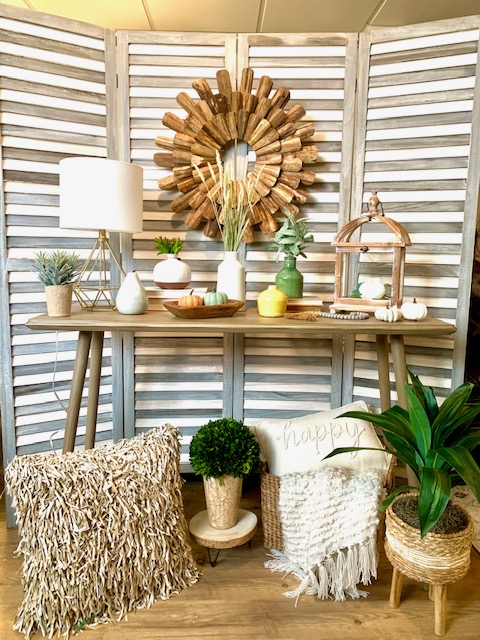 ~This Look~
I'm not a huge fan of the traditional shades of fall colors – burgundy, orange and yellow. So I decided to bring in a softer fall color palette for this inspirational design. These shades and colors bring about a more modern, airy design.
~Styling Tips~
When styling your home, remember that texture, color and scale are your most important elements in choosing your accessories. I've added texture throughout this collection. Can you spot all the varying textures in this collection? Many designs are missing this key element. When you add texture to your space, it gives it depth and weight. Take a look at your space and determine if more texture is needed.
In addition to texture, I've used varying shades of green. Don't be afraid to to mix your shades. Not every shade will be complimentary to another but you'll notice pretty quickly if it works.
It's also important not to forget your soft accessories in your space – pillows, throws and floral. All these elements offer great opportunities to bring in texture.
So.. now go, and Make Your Home Beautiful! And if you'd like my help, LET'S CHAT.