Wow, what a fun project! This was the very first bachelor pad I've had the pleasure of redesigning. This client contacted me because he had visited a friends home the day before and said it felt welcoming and "homey". He wanted that same feel for his own home and wasn't sure how to get there. This home is a craftsman-style, newer build with tons of texture and character. The backdrop of this project was already amazing. It just needed some personality and good design. So that is what I gave this charming home!
The Design
To compliment all the beautiful woodwork in the home, I went with a rustic, cozy cottage design. His favorite color is red, so I used that pop of color throughout, although sparingly. I also used navy and green as the more predominant accent colors. Texture is always KEY in design, so I pulled in velvet curtains (YES! They are fabulous.) along with textured pillows and throws. I even brought in texture with some unique bar stools. One of my favorite elements in this design are the vintage books the client already had stored away. WOW, what a show piece!
Floral is not just for girls. Greenery and floral gives life to any space, which is why I incorporate it in every design. As you'll see in this design, floral can and should be used in masculine spaces as well. This space wouldn't have been the same without the touches of greenery and dried floral neutrals.
A missing-function problem solved. The client desperately needed a dedicated office space. There was an awkwardly empty wall attached to the kitchen which made the perfect spot for an office nook. When your home doesn't offer an obvious solution for a home office, you must get creative!
Styling Tip
Books are one of the least expensive, yet highly impactful accessories you can use to add character to a space. Dig them out and use them in your design! If you aren't sure how, check out 5 ways to add style using books.
Before and Afters
Drum roll please….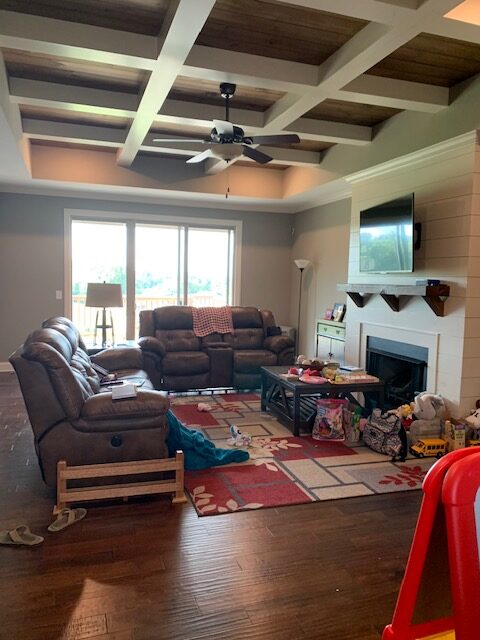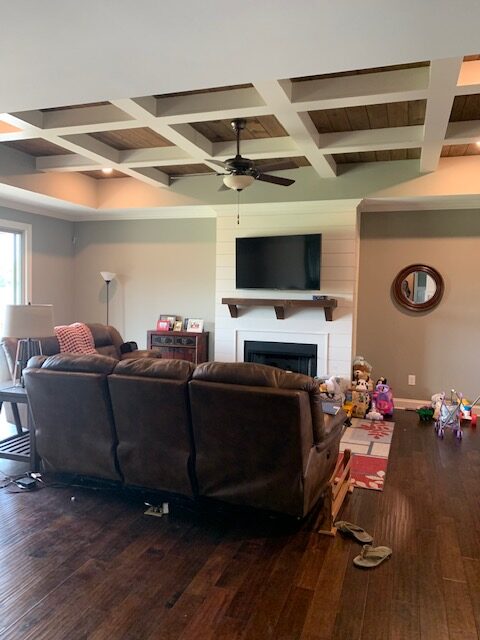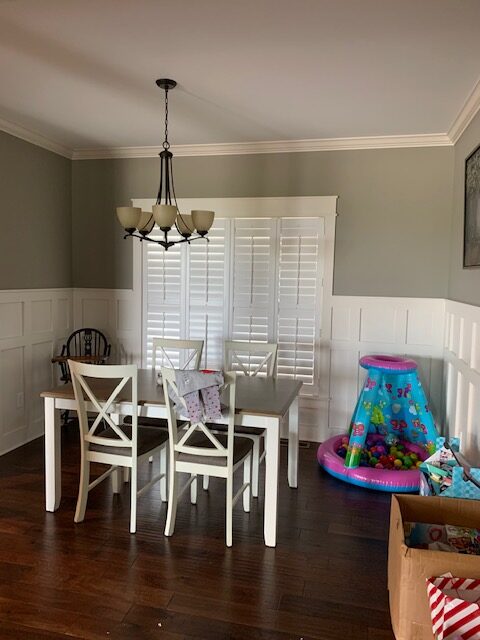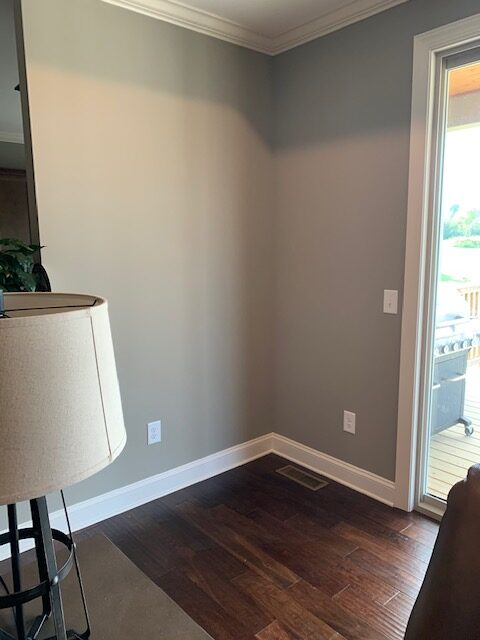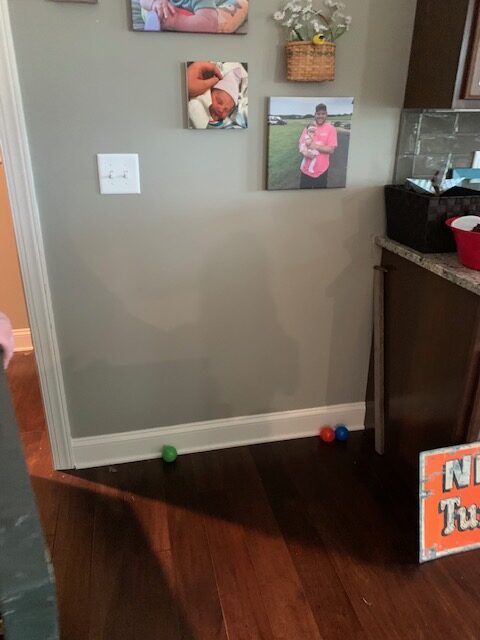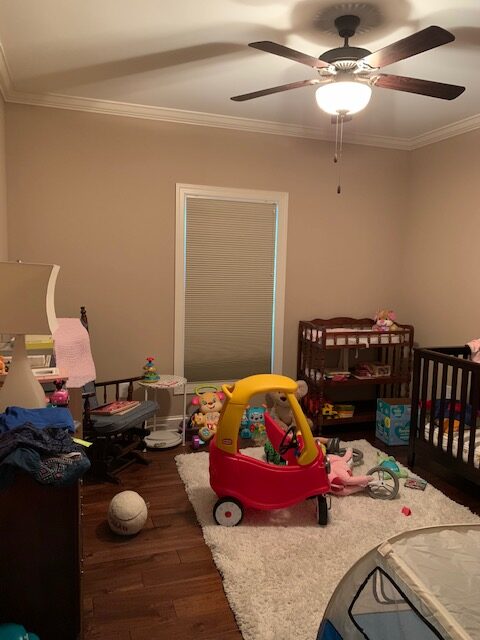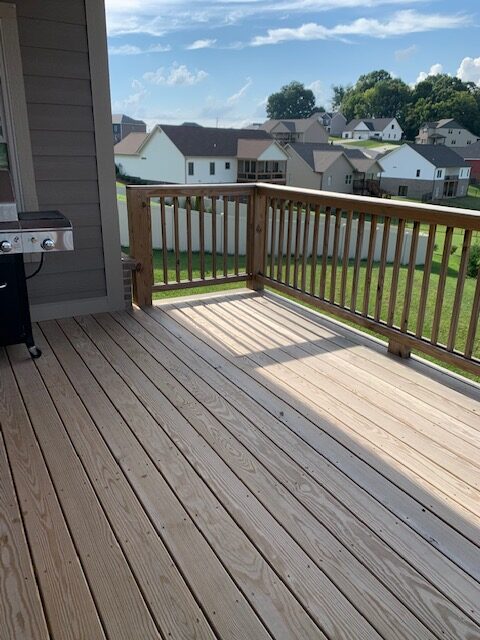 Get inspired
Don't stop now! View the entire design gallery for this project and gain some inspiration to make your home beautiful.
Book Your Complimentary Design Chat Here