Revamp your video backdrop with peel and stick magic. Transform your backdrop with peel and stick! I've got something super cool to share with you today! I have discovered an amazing way to create an awesome video backdrop design without any hassle – peel and stick!
Imagine having a backdrop that looks like it came straight out of a professional studio, but without the need for expensive equipment or complicated setups. With peel and stick designs, you can transform any space into a creative and vibrant background for your videos!
Whether you're a content creator, a vlogger, or just love making videos for fun, this is a game-changer! You can choose from a wide range of designs, from cityscapes to nature scenes, geometric patterns to dreamy galaxies. There's something for every style and mood!
The best part? It's incredibly easy to install and remove. No need to worry about damaging your walls or spending hours on setup. Just peel off the backing, stick it to any smooth surface, and voila! You've got an eye-catching backdrop ready to go.
I'm absolutely obsessed with this new way to create beautiful video backdrops.
THE RESULT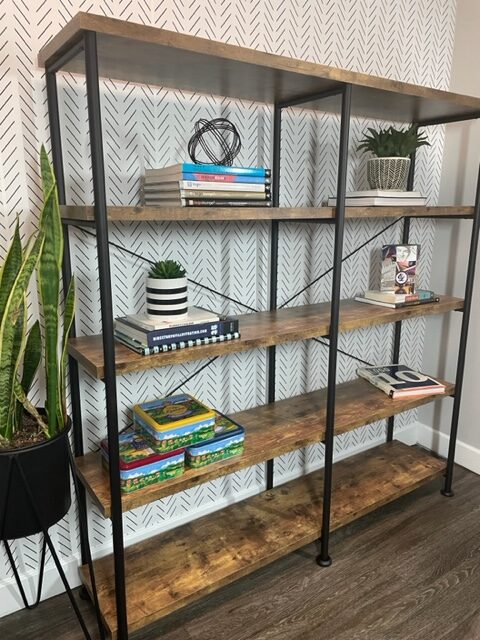 Before Pics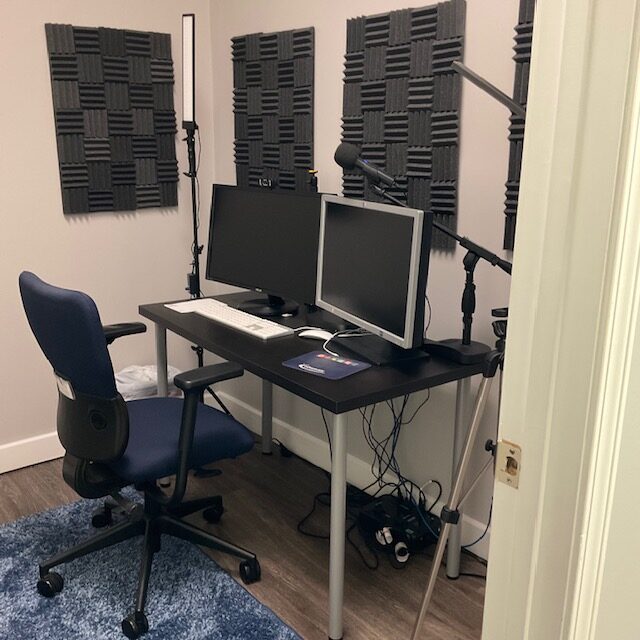 Determine your backdrop area
Before you begin, turn on your camera and determine the area of your backdrop. This give you the specific parameters of the area you'll be papering and styling.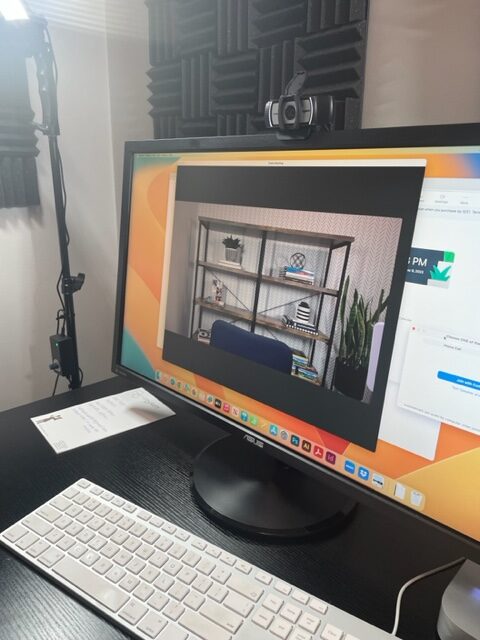 Peel and Stick Install
It's best to begin in the middle and work your way out to the sides if you want to cover the entire wall. If you only want to cover a portion of the wall (the wall area that will show in your video background), you may elect to start of at that point and work your way to the other side.
Add Accessories
A bookshelf is always a great option for a video backdrop. It allows you to change out your look as often as you'd like by simply switching out accessories. As you are placing your accessories, check the video area in the camera to be sure the items are arranged properly based on the position of your body during your video session.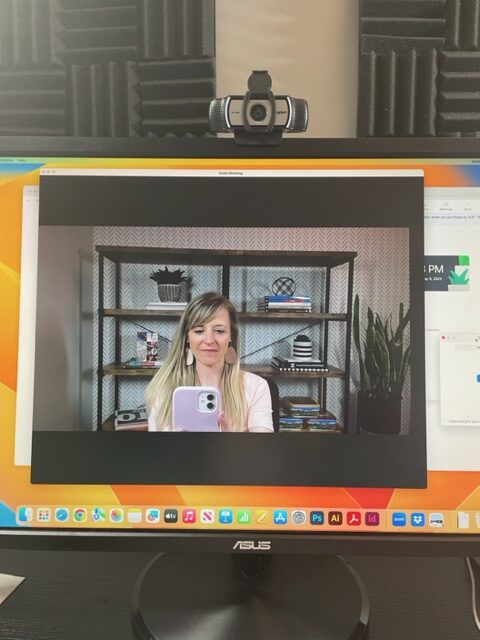 Enjoy your creation!