Hey, bookworms! Looking to transform that small, unused space into a purposeful and relaxing area? We've got just the inspiration for you. Introducing the Cozy Reading Nook!
Introducing the Cozy Reading Nook, where you can escape into a world of literary delights and unwind in comfort. Here's how you can achieve the ultimate cozy haven:
1️⃣ Start with the perfect chair: Find a comfortable, plush chair that embraces you like a warm hug. Sink into its softness as you lose yourself in captivating stories.
2️⃣ Embrace the warmth of wood: Infuse your reading nook with a touch of nature by incorporating wooden elements. Whether it's a rustic bookshelf or a wooden side table, these warm textures will add a soothing vibe.
3️⃣ Layer on the textures: Bring in an array of textures to awaken your senses. Soft blankets, fluffy cushions, and cozy rugs will create an inviting atmosphere and make you never want to leave!
4️⃣ Add ambient lighting: Set the mood with warm, gentle lighting. String lights, a stylish floor lamp, or even a small table lamp can create a magical ambiance that enhances your reading experience.
5️⃣ Personalize your space: Don't forget to add your own personal touch! Display your favorite books, cherished trinkets, and maybe even a potted plant to breathe life into your cozy haven.
Welcome to Amanda's Cozy Reading Nook
This once catch-all space is now a beautiful, relaxing haven.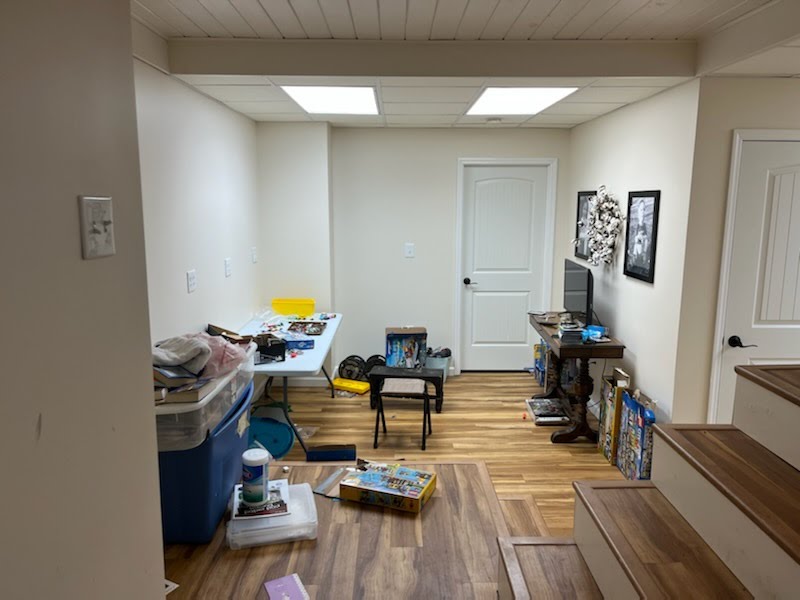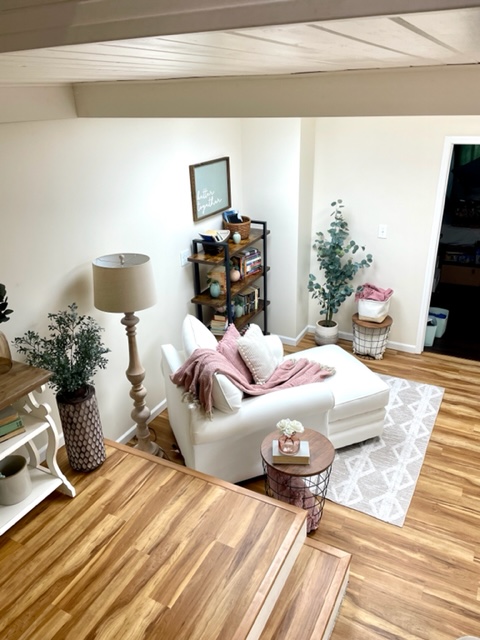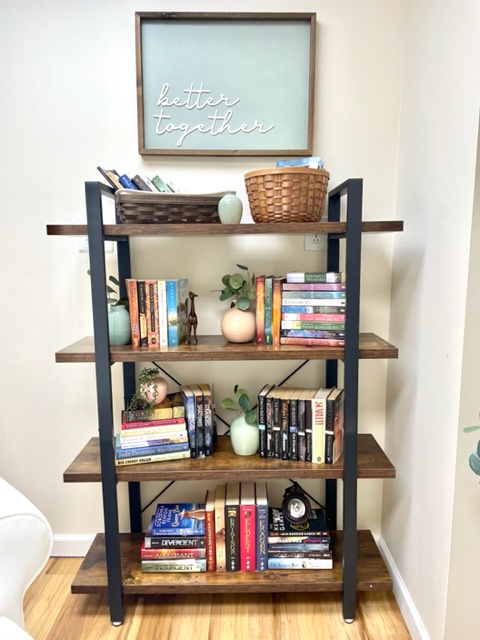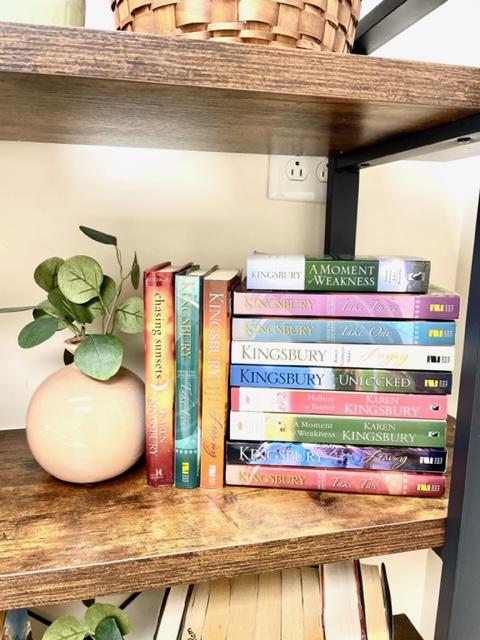 Get creative when displaying books! Display books in groupings by author, texture, color and/or size. Add a little cuteness with small vases and floral.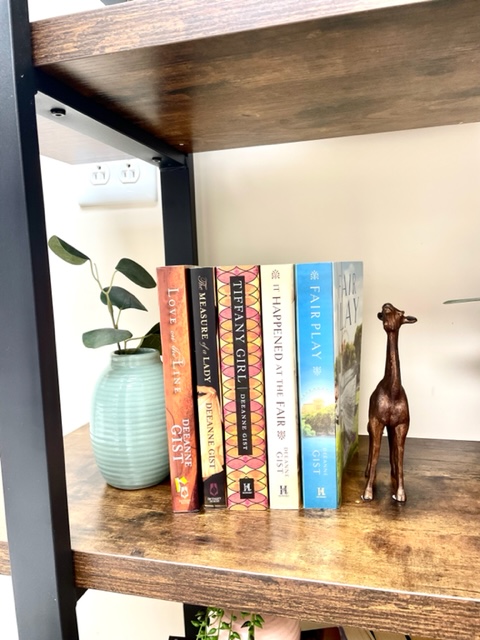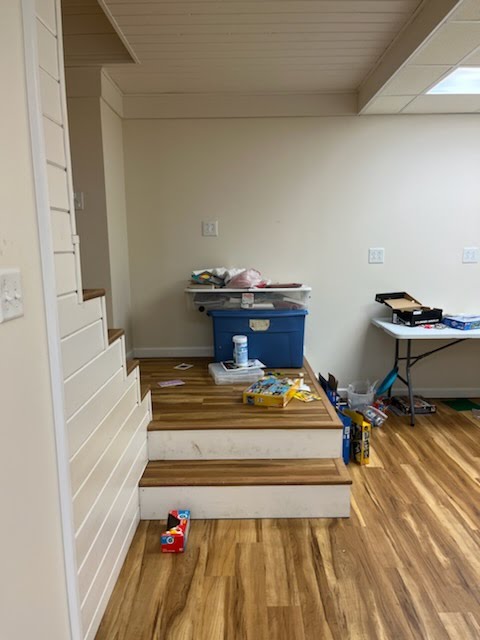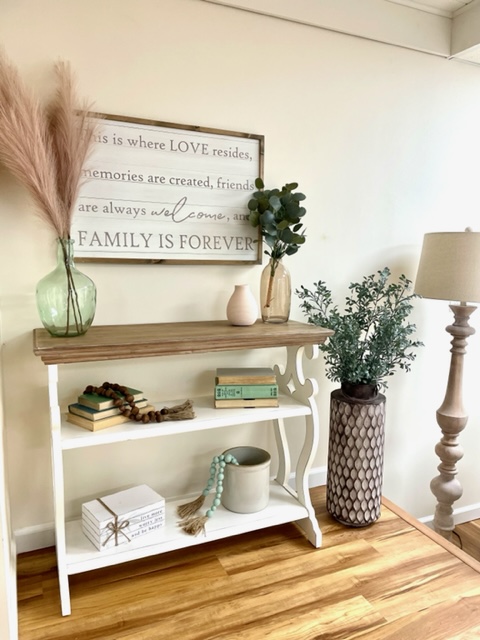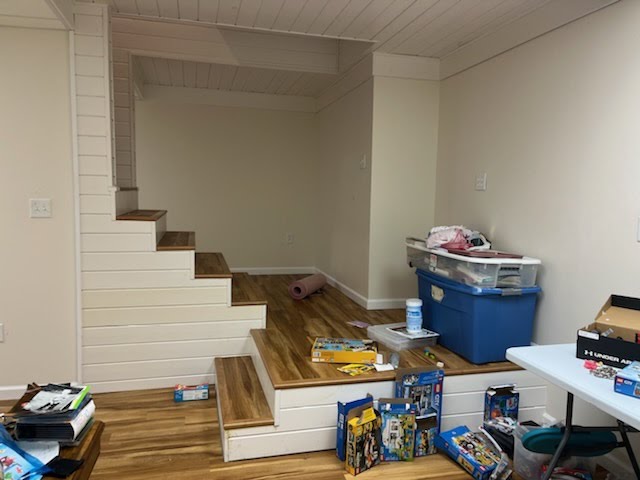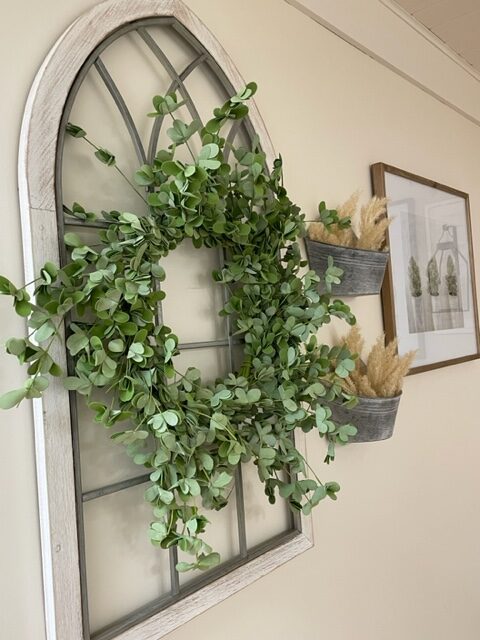 So, fellow book enthusiasts, it's time to embark on a journey of relaxation and imagination. Create your dream reading nook and get lost in the captivating stories that await you! Happy reading!