Welcome to Dream Room #27 where a boho traditional modern mix was used to bring a cohesive feel to this dining room/ living room combined floor plan. This design displays how the use of symmetry in design can bring order and a light, airy feeling to a challenging floor plan.
The challenge
This dining room/living room combo was a tight space with only one functional furniture wall in the living room. The biggest challenge in the dining room was the oversized dining table that needed to stay. We also needed to incorporate two complementing rugs in each space.
NOT a dream-room
As you can see, the dining room looked lone with no soft touches or sign of life. The living room, however, was a bit of a different story. The scale and amount of the furniture in the room was overboard. The entire space lacked comfortable flow and the two open floor-plan rooms were separated by an oversized recliner sofa.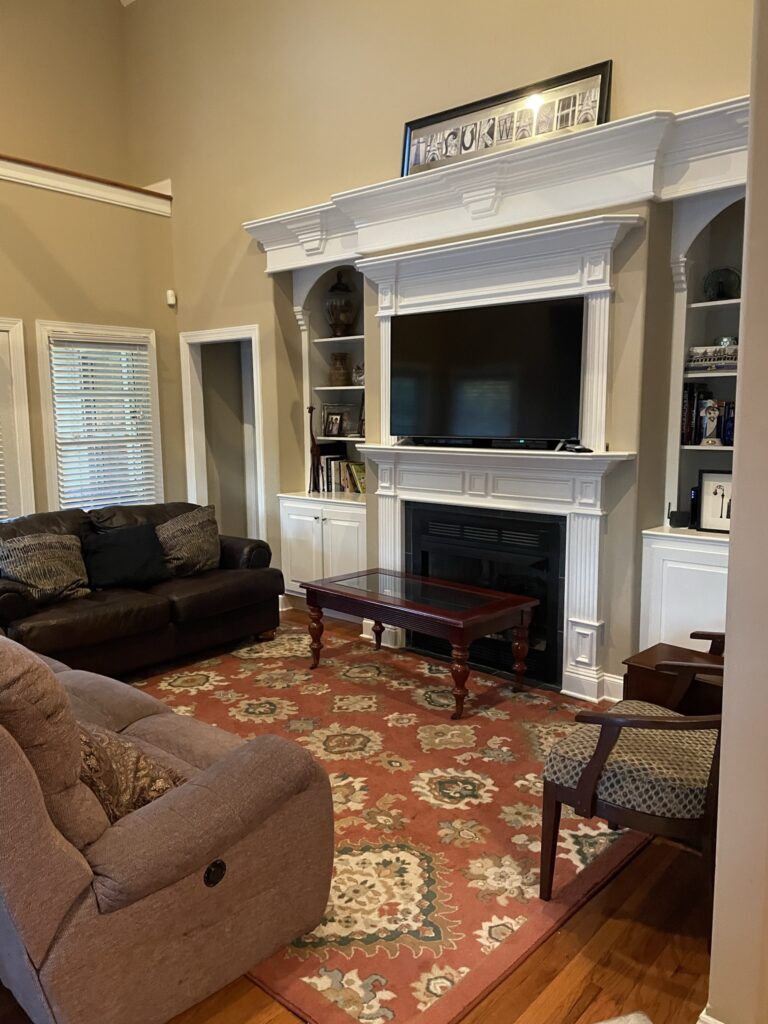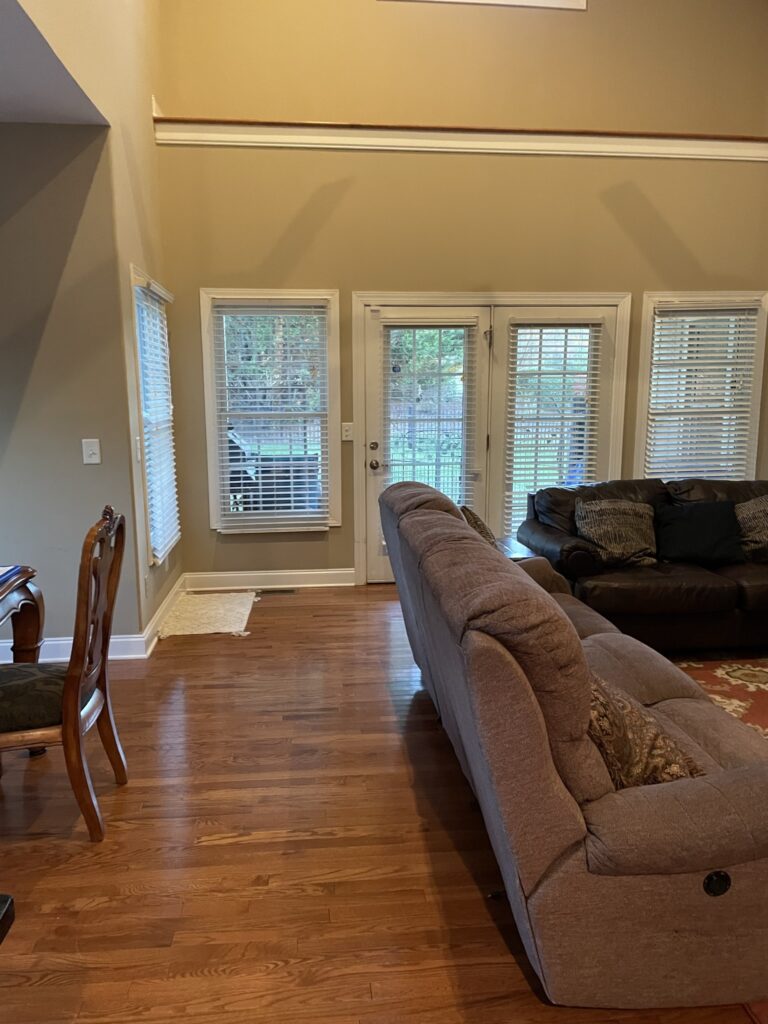 The Floor Plan
It became very clear to me based on the budget and size of the room, we needed to go a bit slimmer and modern with the living room furniture. I provided two floor plan options to my client (2 couch option or a 1 couch, 2 chair option). The 2 couch was the winner as it provided the most seating and was the less expensive choice.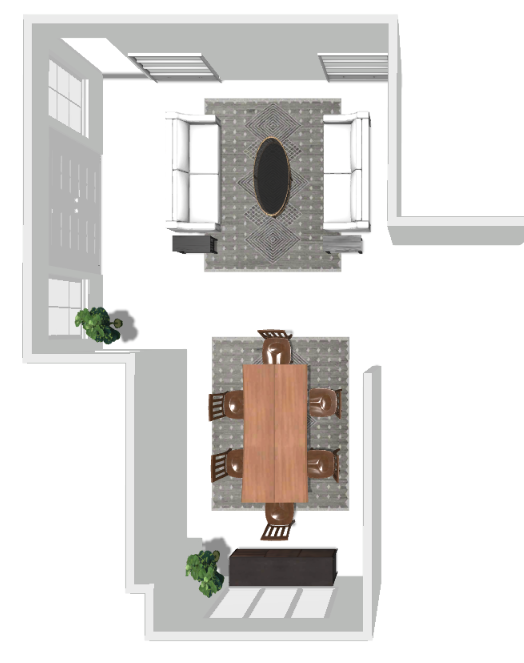 My 3D rendering make it easy for me to share my floor plan vision with my clients.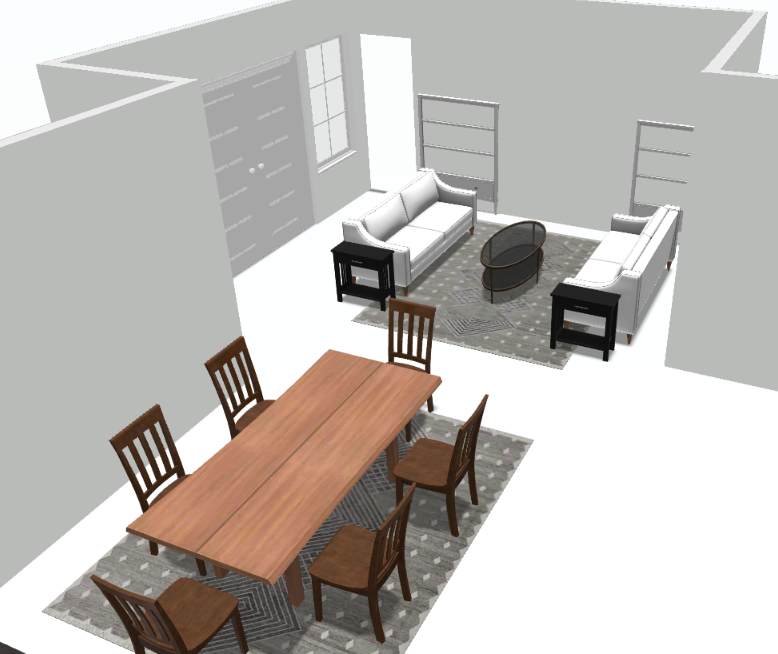 The Design
Because my client loved earth-tone, natural colors, we went with a BOHO Modern design that would compliment the traditional dining room table. Symmetry was important in this design to achieve a clean, simple look. We mirrored the couches and side tables as well as the rugs in each space. The result was an open, airy and inviting space where the entire family could hang out together in both spaces and not feel separated or cramped.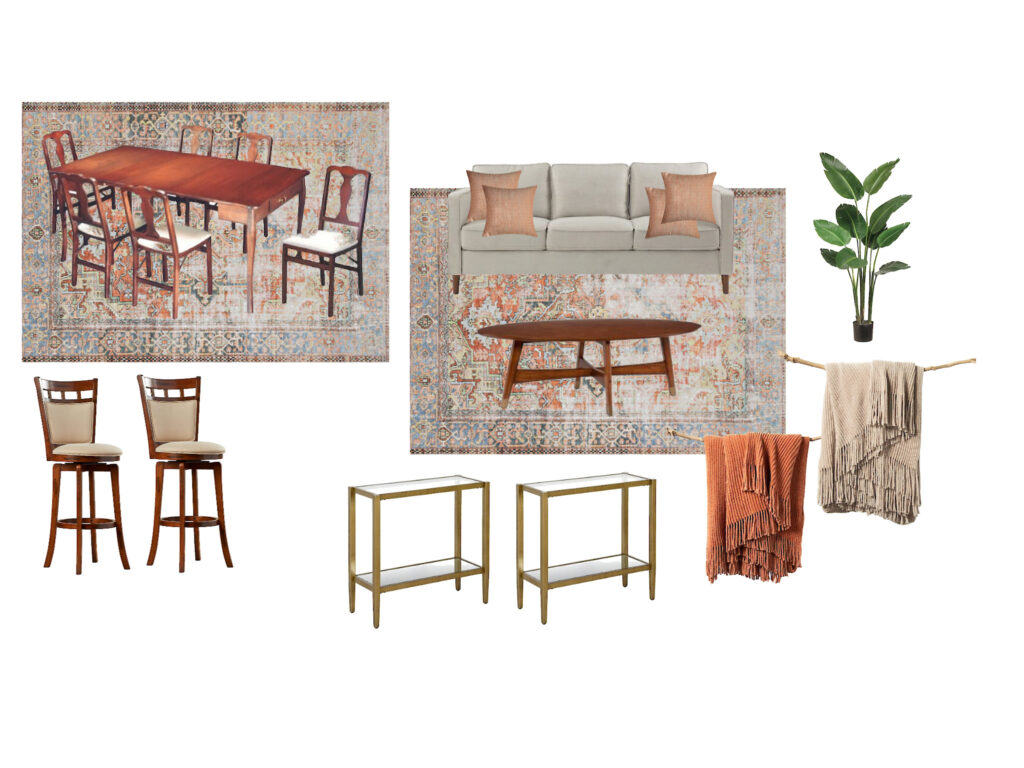 dream room that makes life better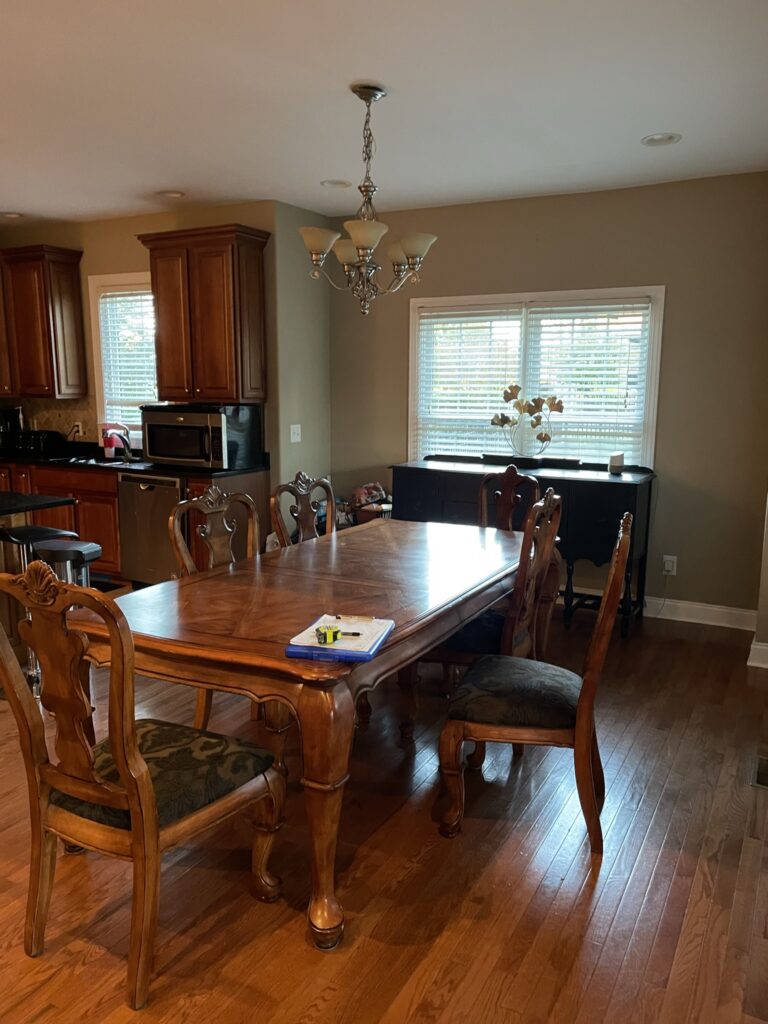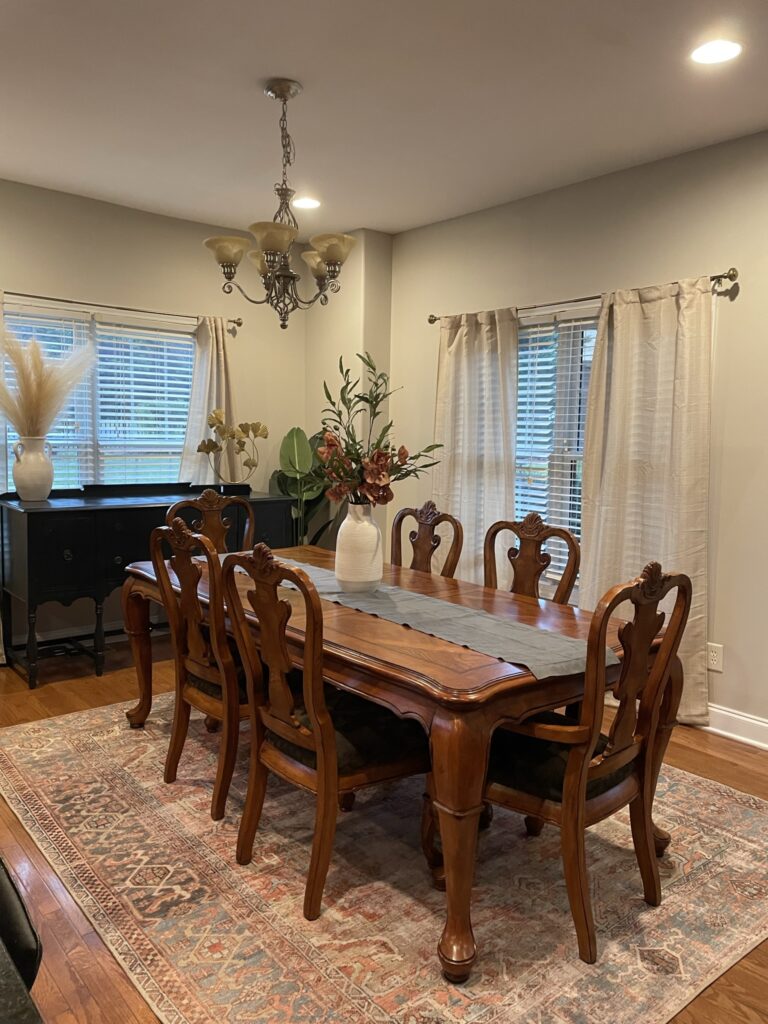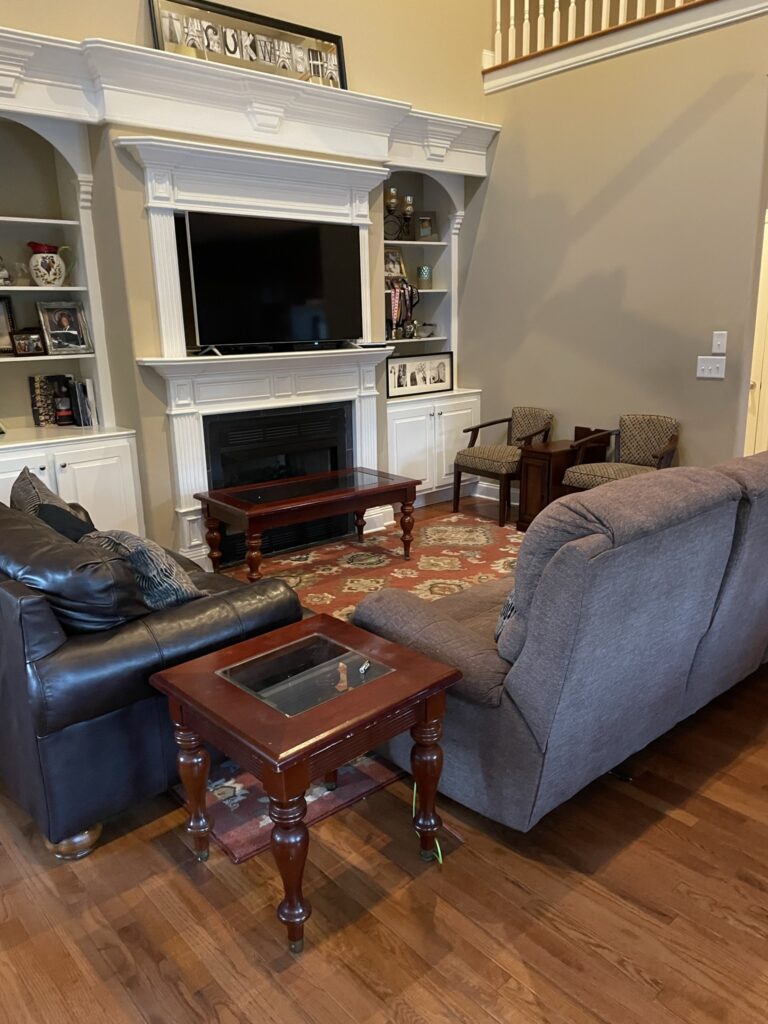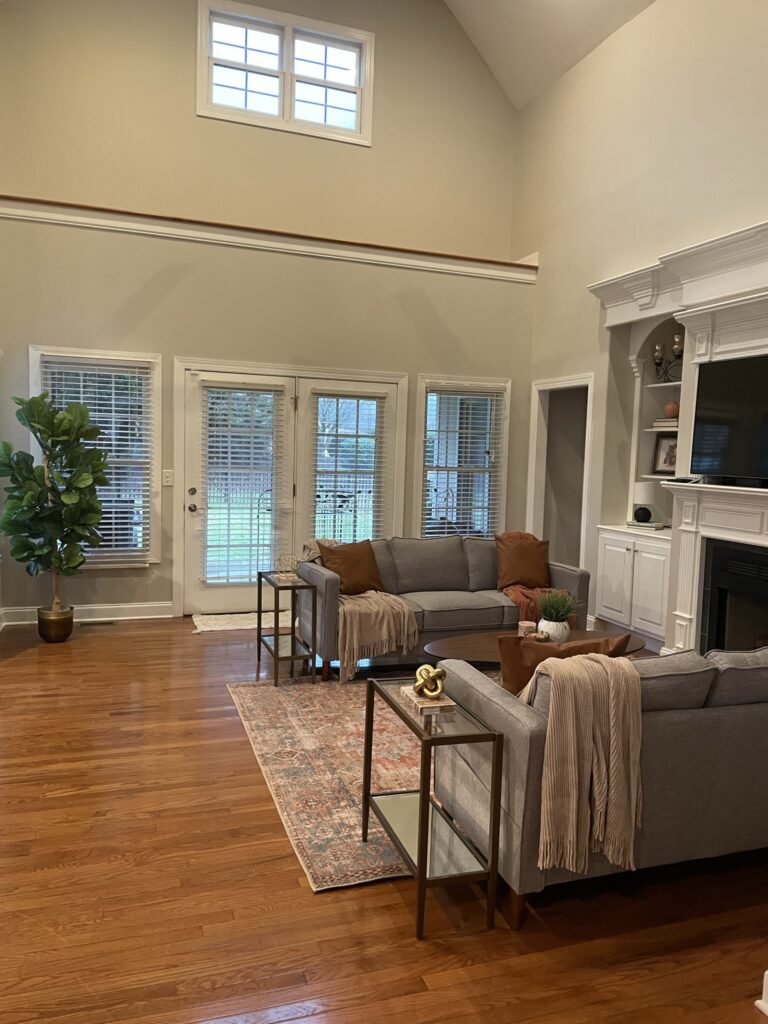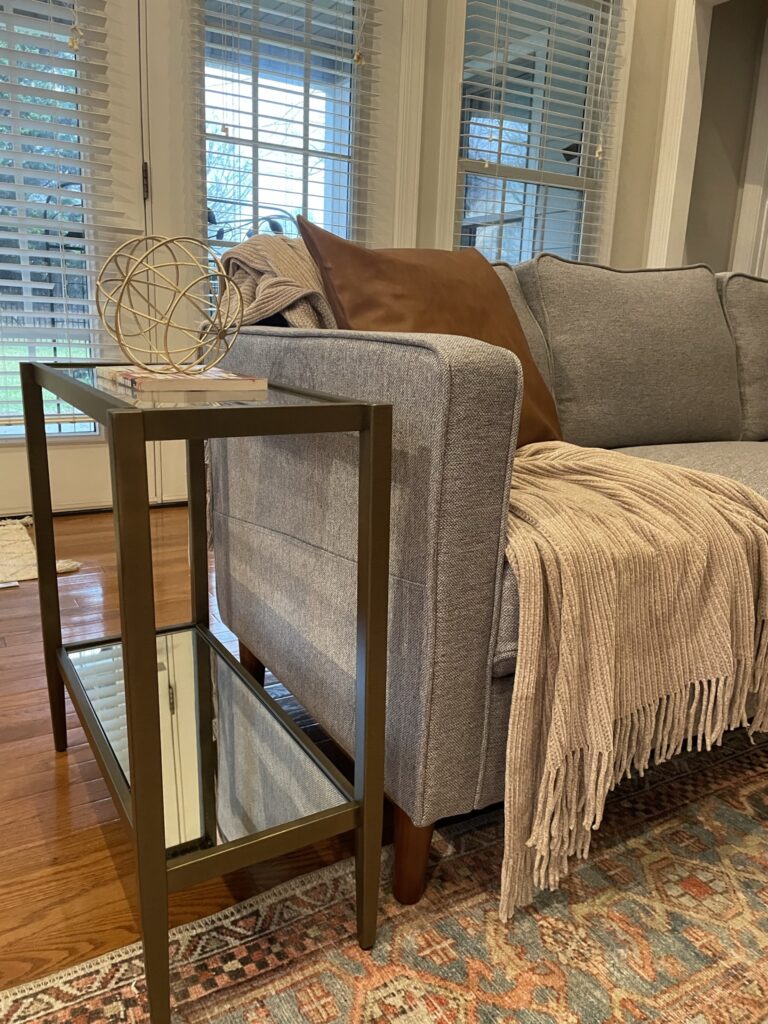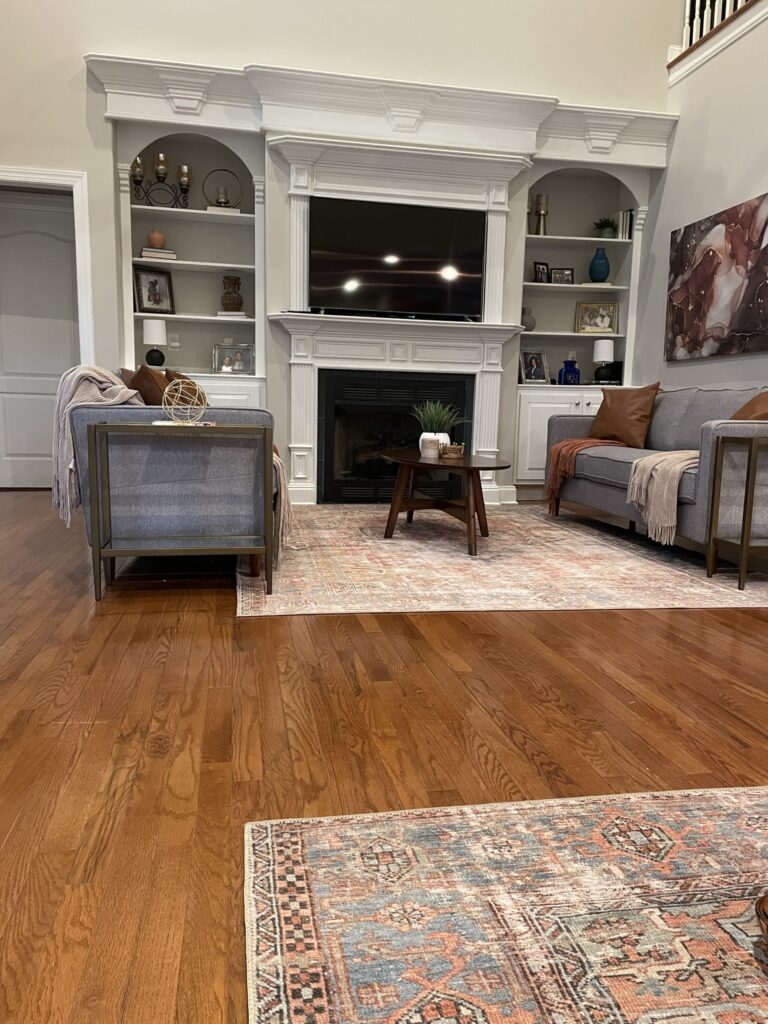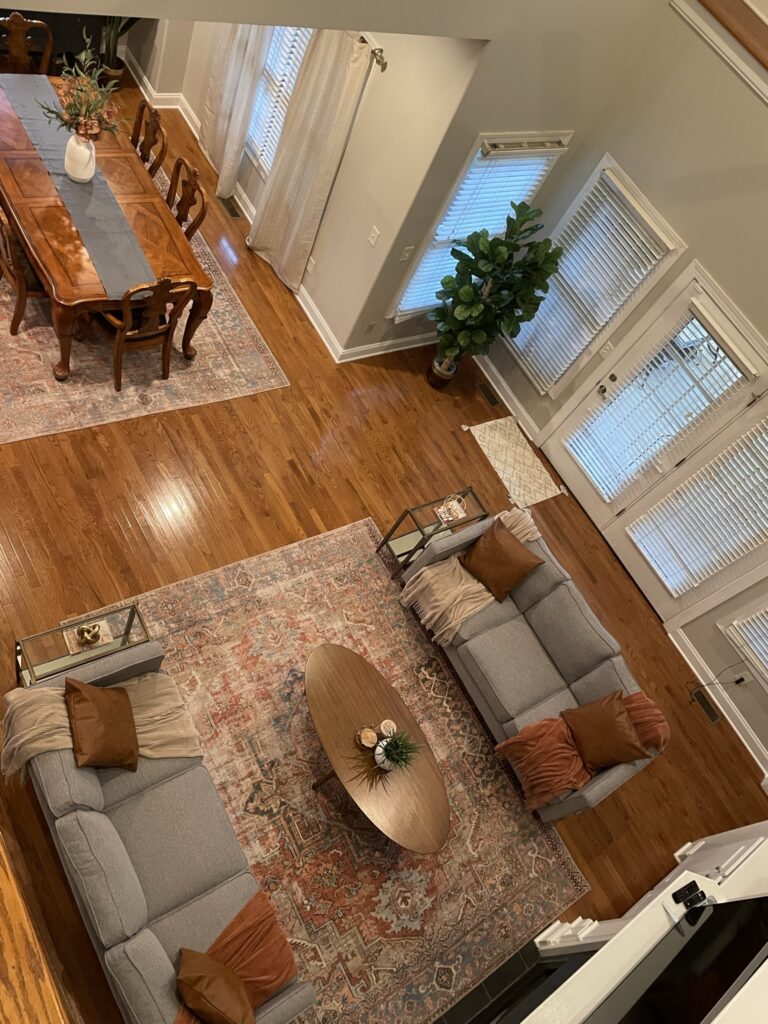 Final touches for the book shelving.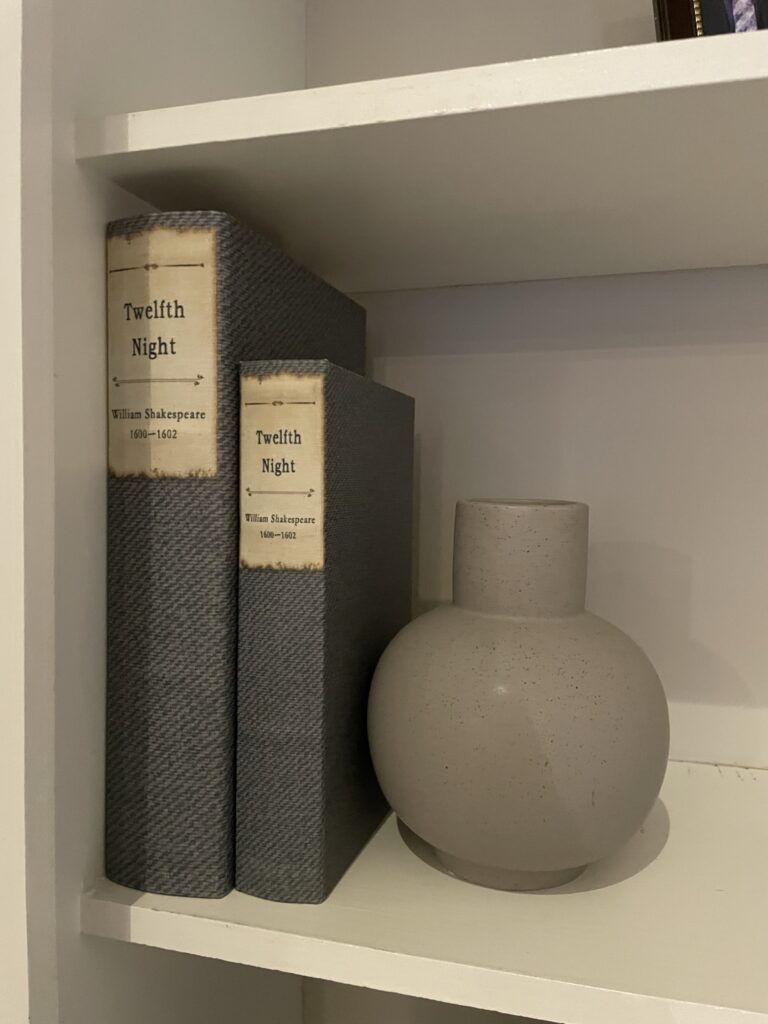 Watch Dream-room walkthrough
Here's what Norma had to say about her dream-room
Christy helped me style my room/s. She was amazing….. would never have dreamt of having such a well put together house. I was spending a lot of money buying all the wrong things/sizes. I ended up being under budget with a living area that looks great, inviting and homey! – Norma