Who says a brown kitchen can't be fabulous? This GLAM and GORGEOUS brown kitchen is the proof that you can have a fabulous brown kitchen.
The challenge
The biggest challenge in this design was working with the brown backdrop. The client wanted to keep the existing brown tile flooring and the cabinetry color. However, she wanted a much brighter, glamourous look. I assured her we could get there with a few changes, namely new countertops and backsplash. Brown not a bad color (as some may think) and can produce a very upscale design. They key is making sure to make selection that will complement and elevate the brown. We have done just that!
BEFORE – Brown and Dull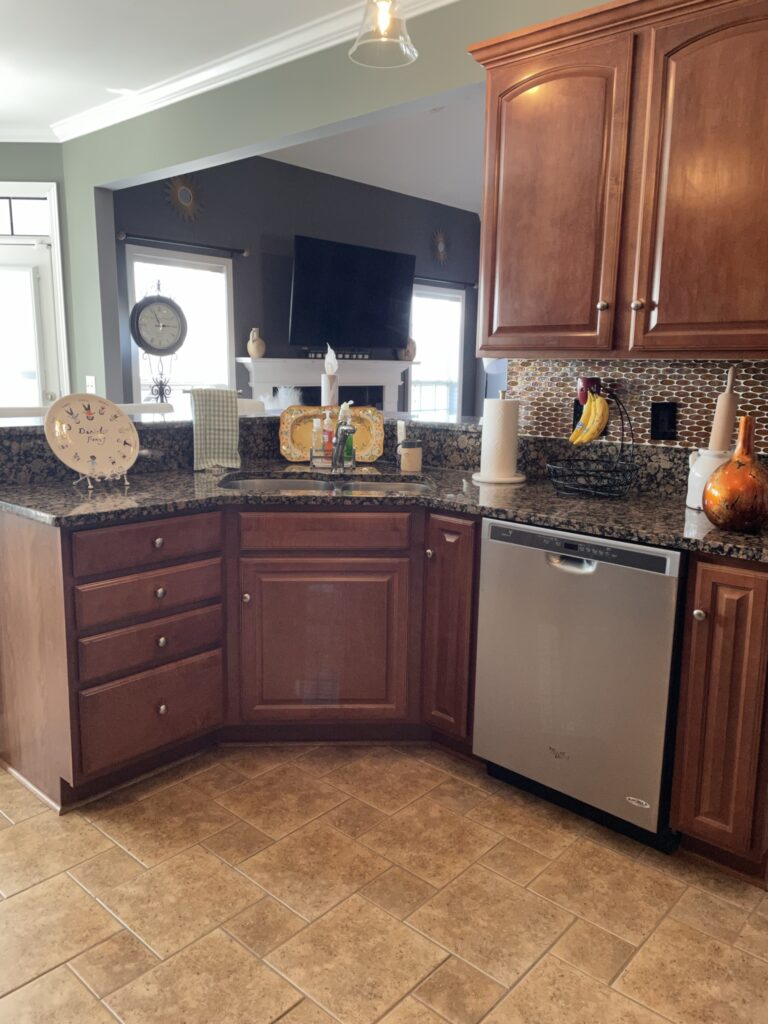 We searched until we found just the right combination of products. What a huge transformation! From dull and brown to GLAM and GORGEOUS.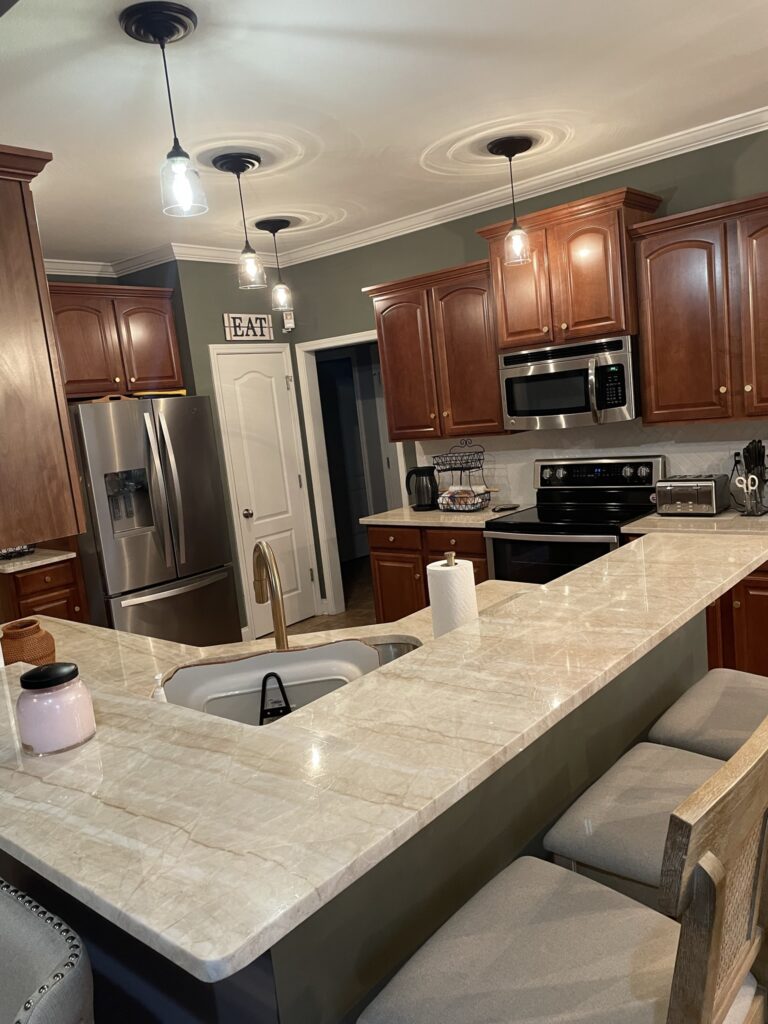 We added just a few final touches in the new champagne faucet and knobs to match.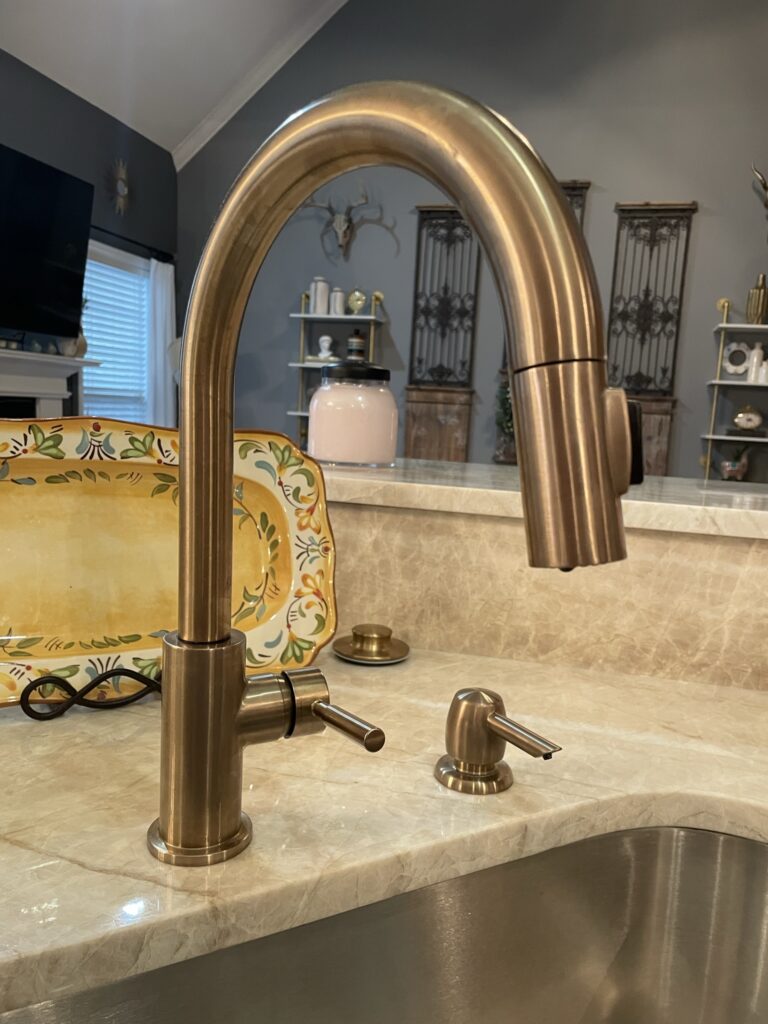 My client wanted a new look for lighting but instead of purchasing new fixtures, we simply ordered more modern globes for the existing fixtures. This was a nice cost-savings for my client.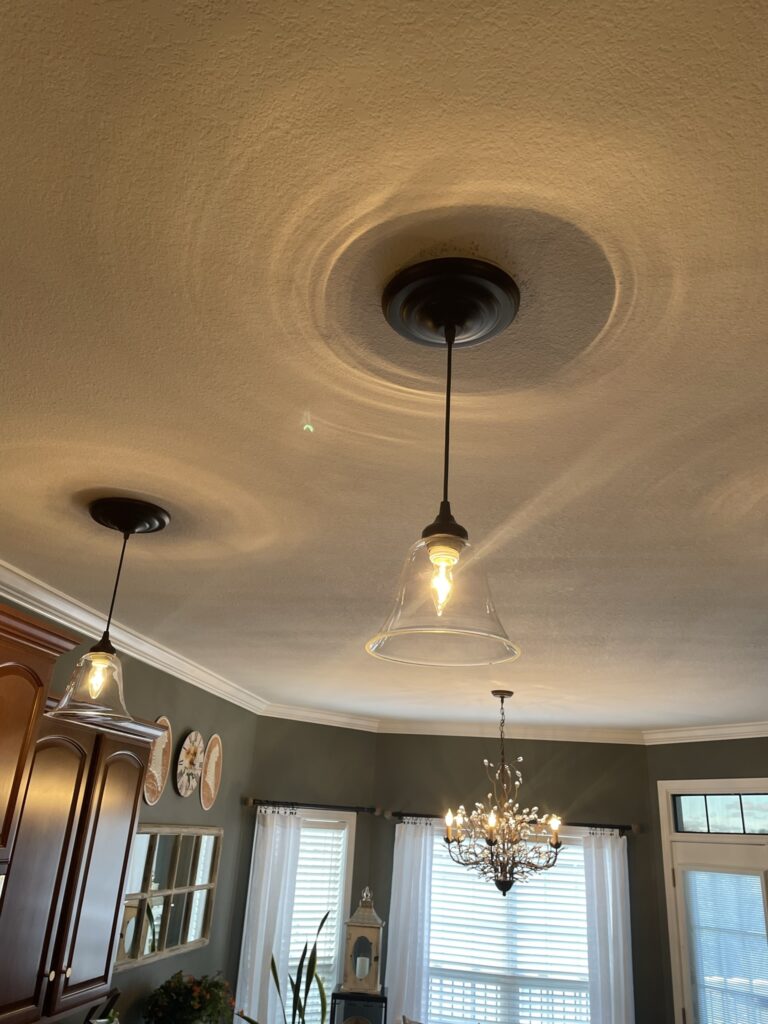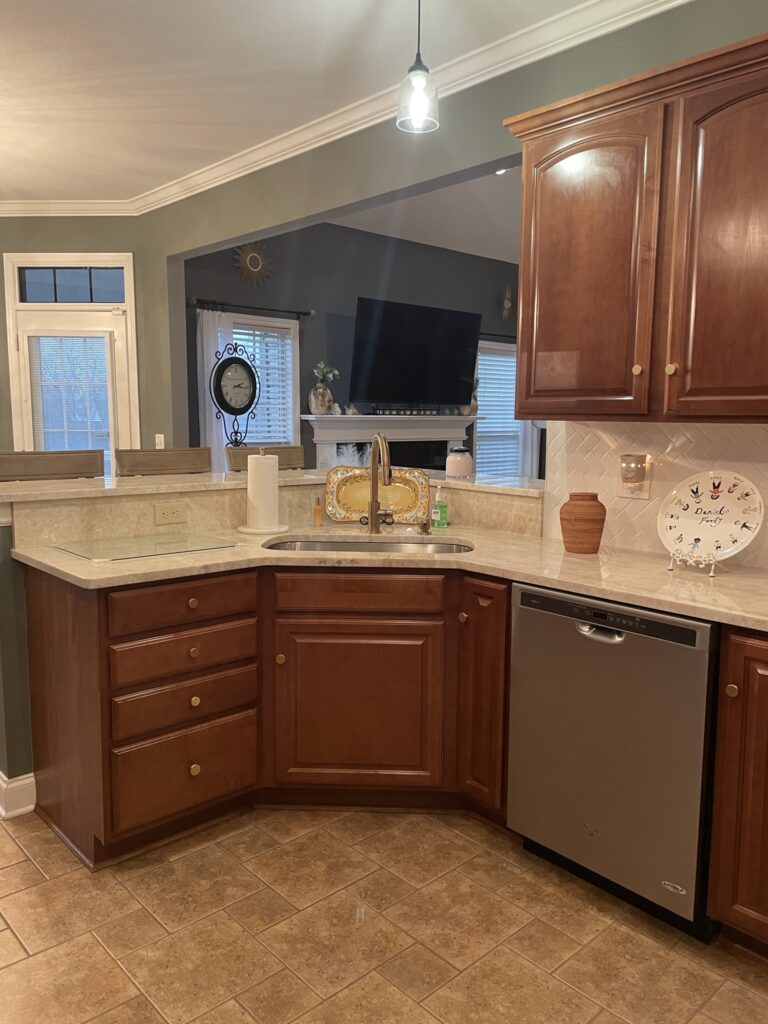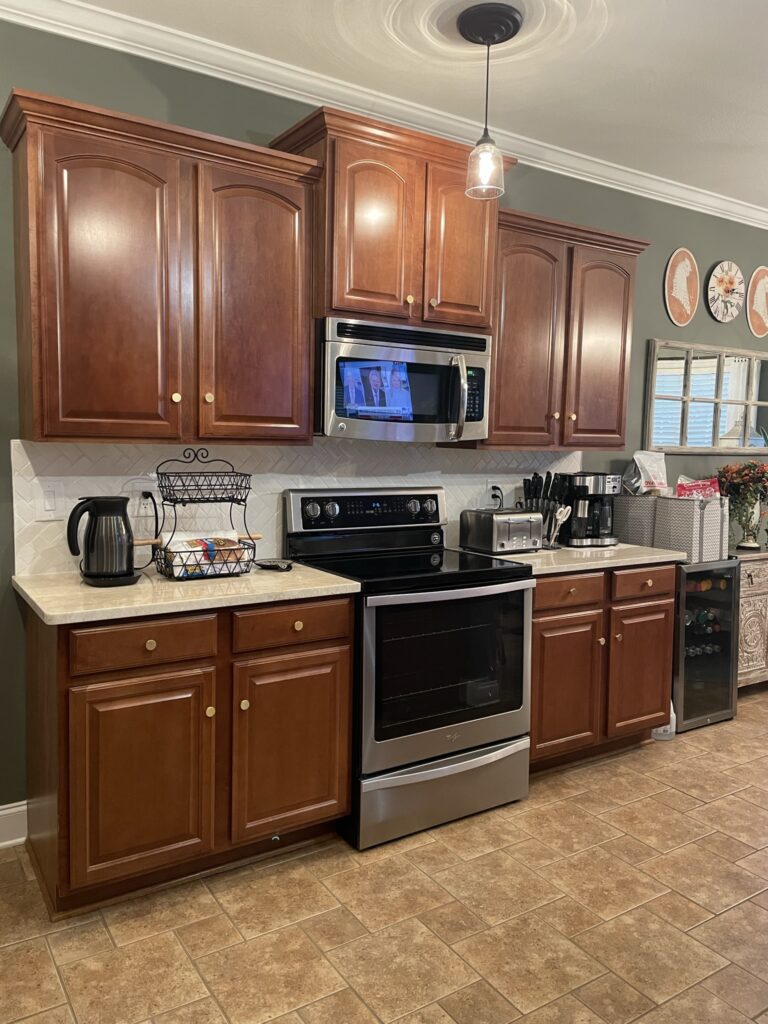 WATCH COMPLETED DESIGN WALKTHROUGH.
CLICK HERE to view Marsha's GLAM-BOHO Living Room Makeover.
⬇️ WATCH LIVE CLIENT INTERVIEW WITH MARSHA ⬇️