I was invited to give Amanda her Dream-Home. We tackled 5 rooms/spaces in her home and I loved every minute of working with her. Her dining room was the star of the show in her custom-built home. It couldn't have felt more like an outdoor dining experience (and it was totally indoors). This room is the epitome of nature-side indoor dining.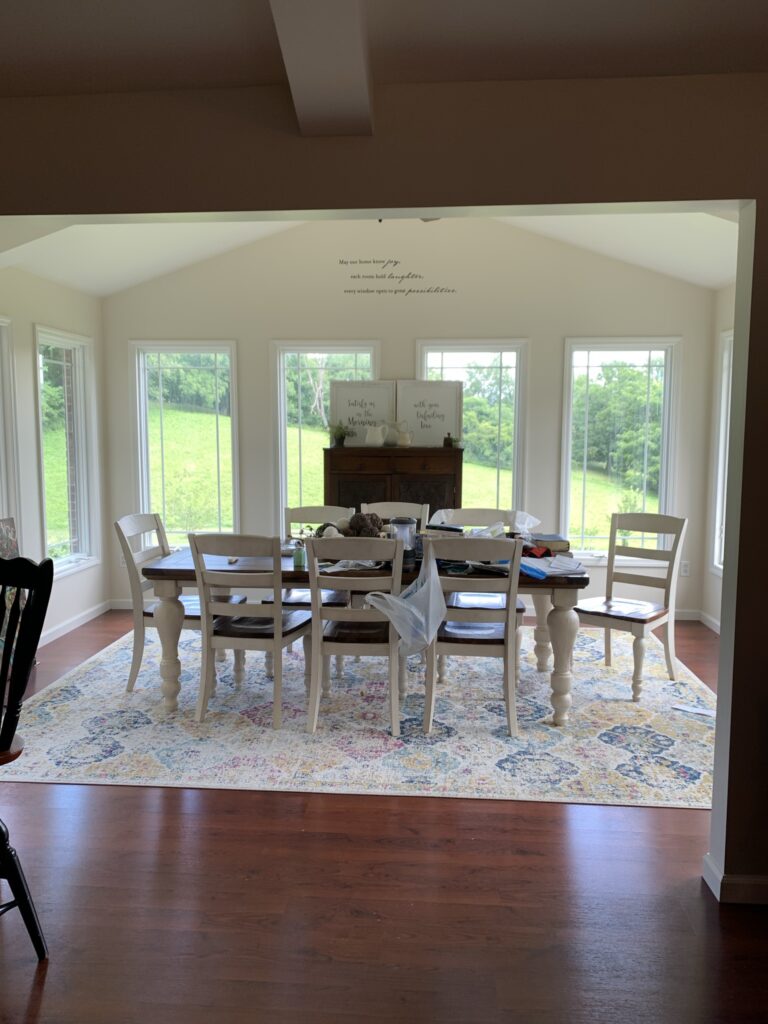 DESIGN chANGES
It was important to remove the furniture from the window all to add some greenery to tie in the outdoors.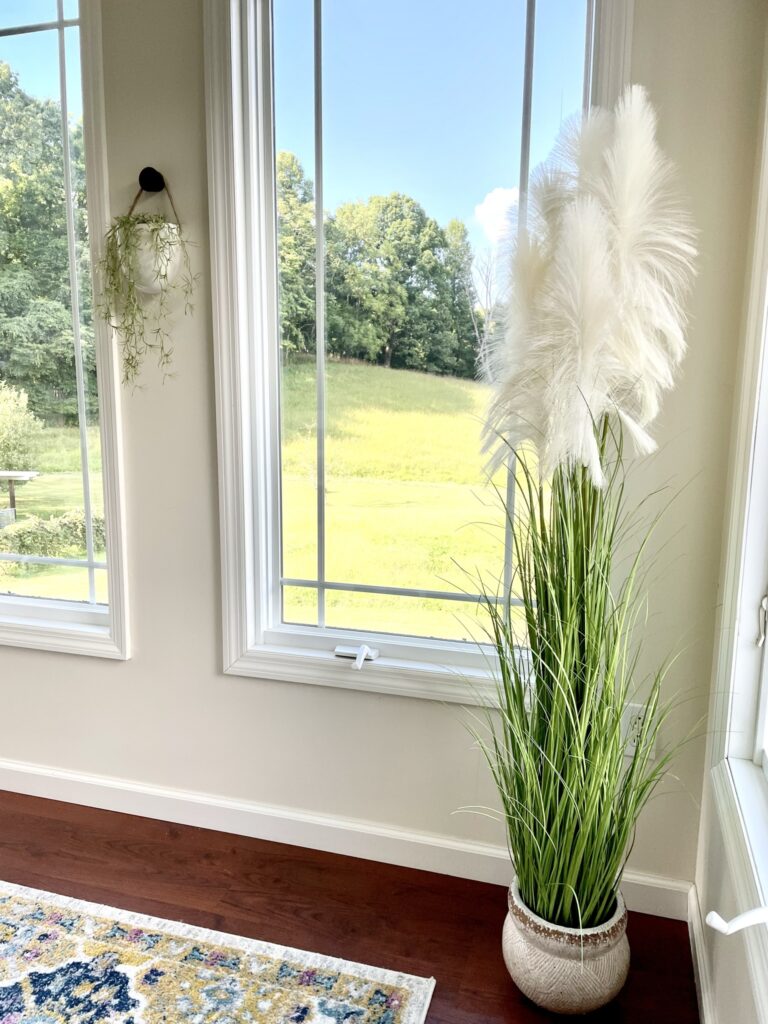 I typically recommend fabric chairs on the ends of the table to add some softness to the room. However, Amanda already had her dining set so we added a few pillows to bring in that same cozy feel.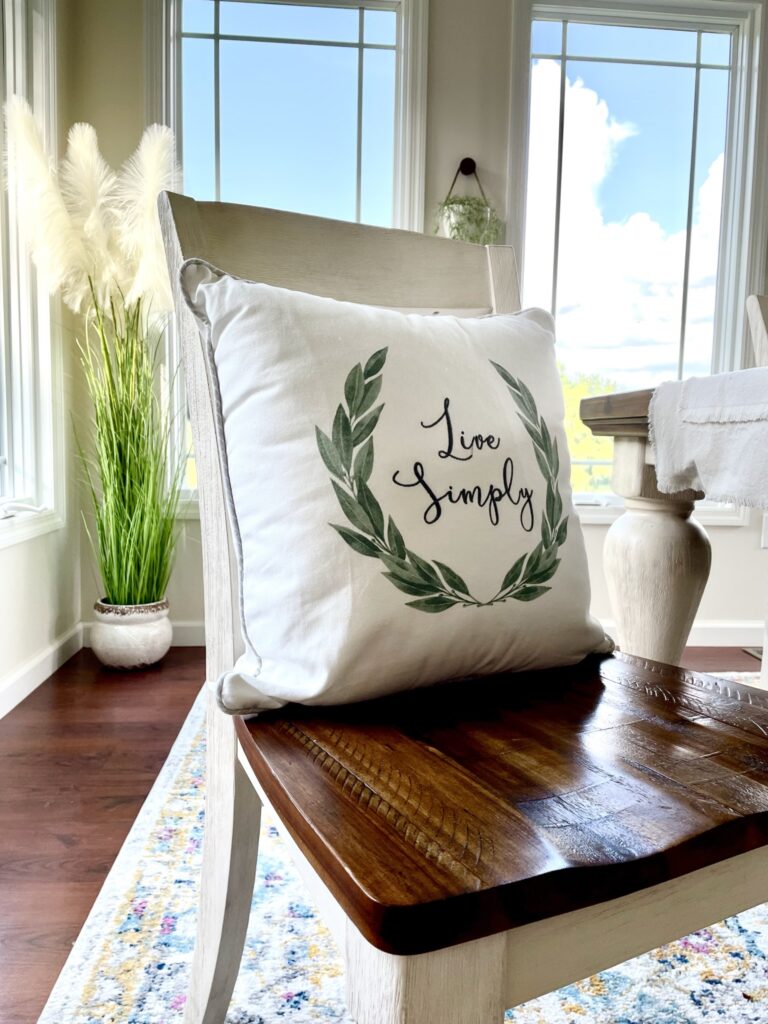 This beautiful, antique hutch was moved from the window to an interior corner and it fit perfectly! We finished this room off with some farmhouse accessories she already had coupled with a few new items.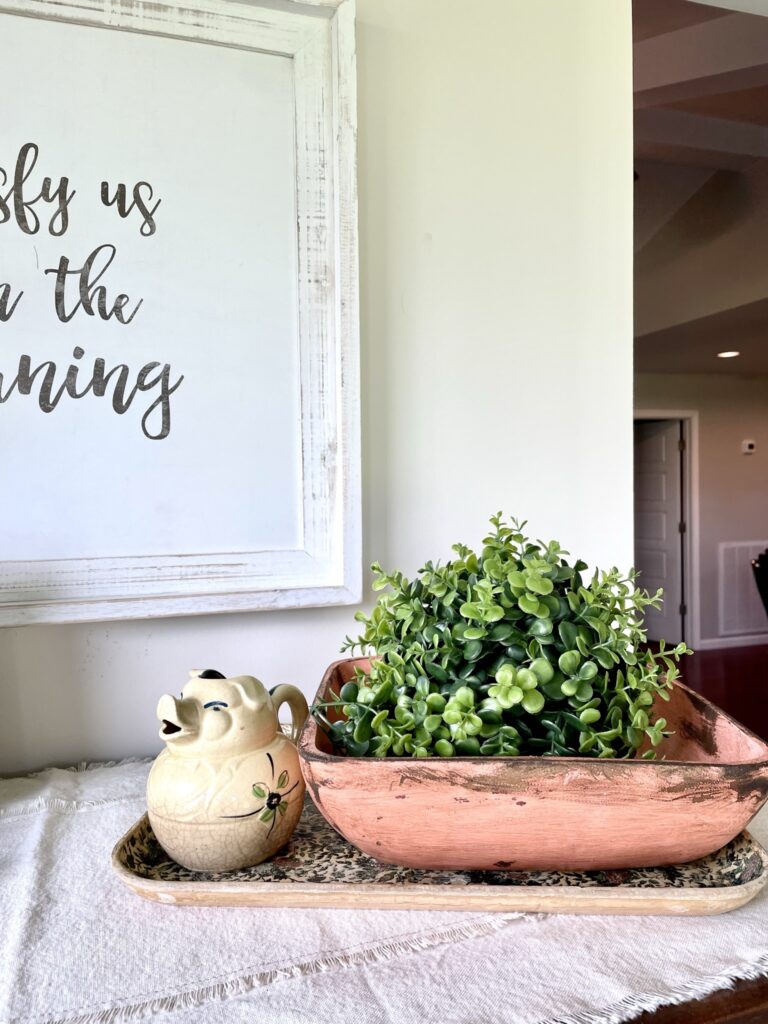 bonus space – coffee Station re-styling
This coffee bar station in the kitchen needed a little re-styling. We used items Amanda already had to get a perfectly-pleasing visual balance.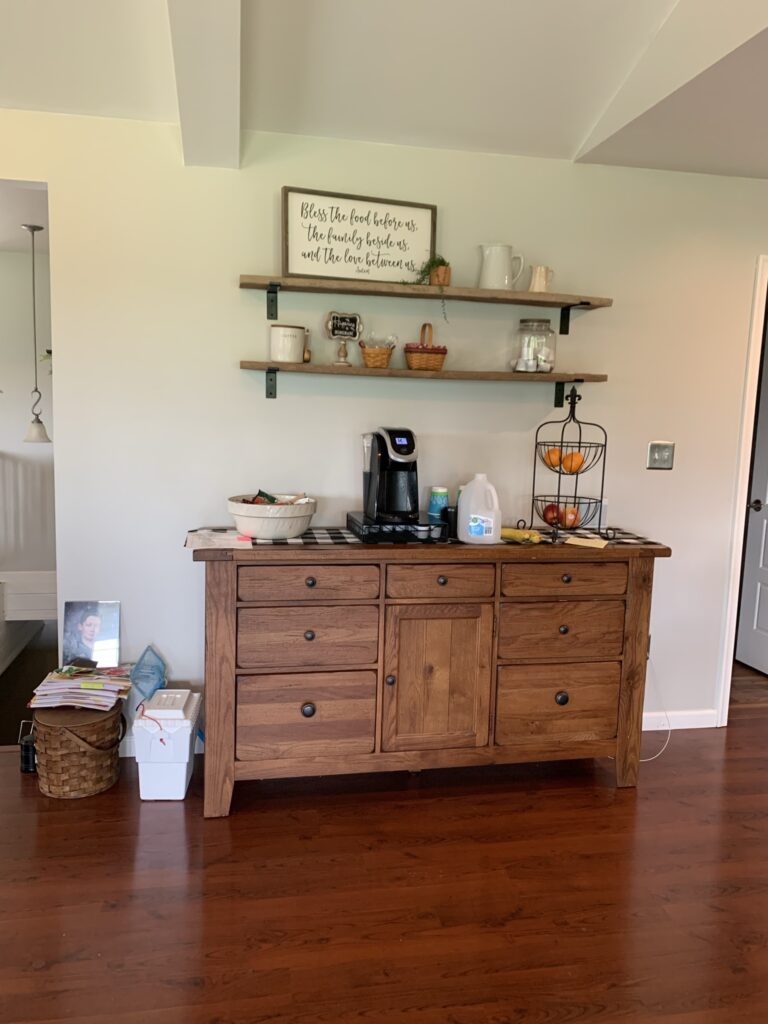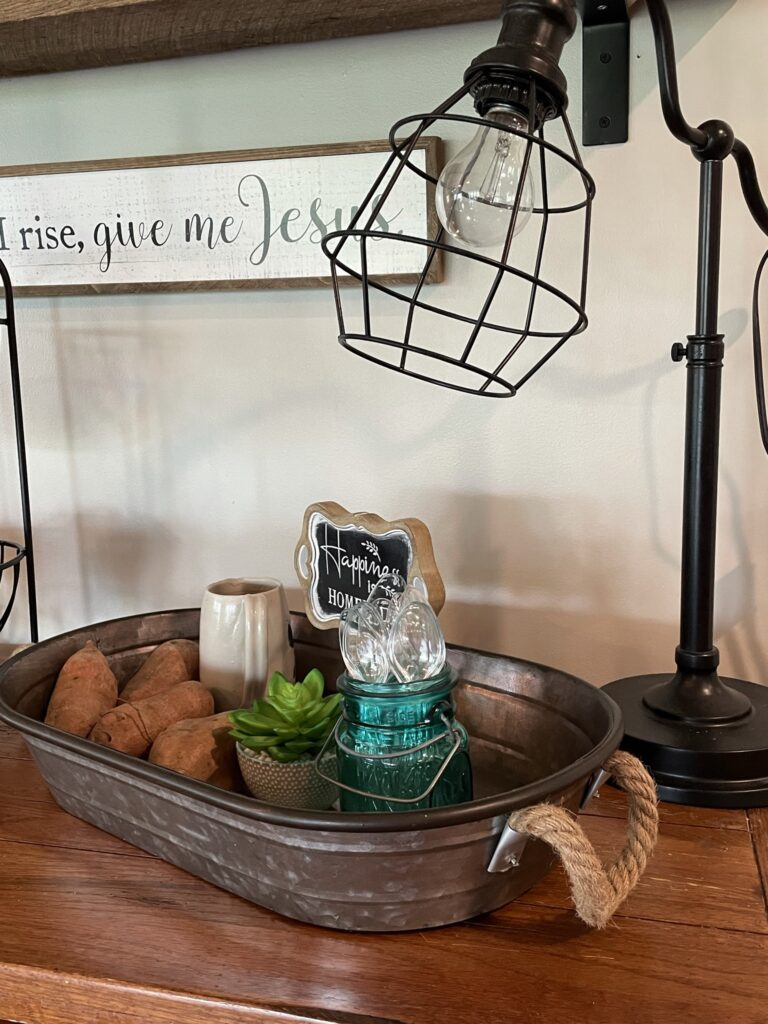 WATCH COMPLETED DESIGN WALKTHROUGH.
HERE'S WHAT Amanda HAD TO SAY ABOUT HER DREAM-ROOM
Christy has a talent for sure. I've struggled for 20 years trying to make my house feel warm, cozy and a place of respite after a long day. I've spent thousands of dollars, even to the extent of having 4 different living room sets, and I was never satisfied with the decor, accents, accessories. I've also struggled with how to arrange the furniture. Christy has the gift to make a room and house come alive! Who would have thought a subtle pink tufted chair would look fabulous with gray leather sofa, but it does!
She arranges just the right amount of items, it's not cluttered but absolutely perfect! She is worth every penny and I highly recommend her services! She used the majority of items I already had available and managed to stay within the budget I wanted to stay in. My living room is brighter, my husband actually loves sitting in pink chair, my bedroom is romantic, my guest room looks like a photo in a magazine, my dining area which is a sunroom, is bright and the perfect amount of greenery! She is definitely 5 star material! I plan on employing her services again! Hands down, the best! She is prompt and great with communication! – Amanda