Who doesn't love a fabulous entryway? This particular entryway makeover was a bit out of the norm and here's why. This family had the most amazing, large, meaningful, bright-colored painting in an upstairs bonus room where it wasn't getting much exposure. The extremely high ceiling in the foyer was begging for something spectacular. Well, it certainly got what is was asking for and in a colorful entryway kind-of-way!
The clients had purchased a great entry table and they just weren't sure how to make it grand, which is what prompted their call to us in the first place. We ended up transforming all the main areas of their home, and this colorful entryway was task number one. When we are invited to transform multiple rooms for a client, we are able to use all the great stuff that is scattered throughout the home. It's like going on a shopping trip in their own home for just the right furnishings for each room. (You'd be surprised how you can use the things you already have to create new spaces).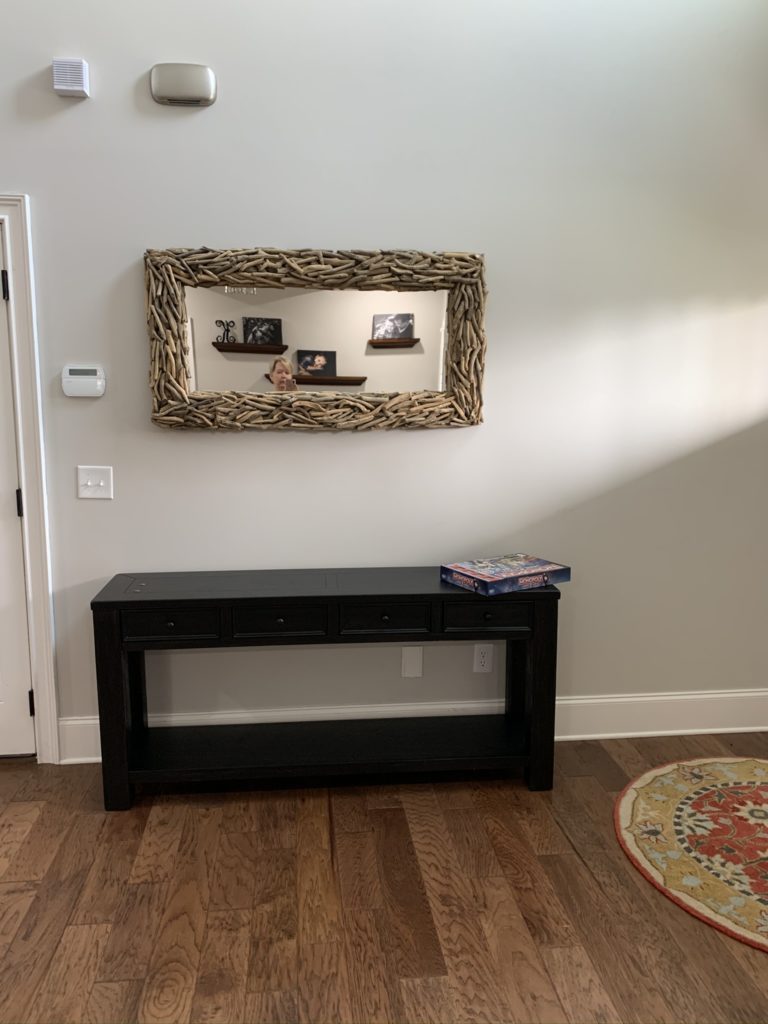 We removed the driftwood-type mirror from the foyer (although we did love it, just not in that space) and replaced it with this amazing painting. It was a WOW moment when we placed it on the wall for sure! We then snagged some baskets and pillows from another area of the home to add some interest to the bottom shelf of the table. All accessories on the table were purchased for the space, along with the gray-toned entry rug. Entryway makeover complete!
Wondering where we used the drift-wood mirror?
This unique mirror went perfectly over the dining room buffet (which was previously being used in the family room as the TV stand).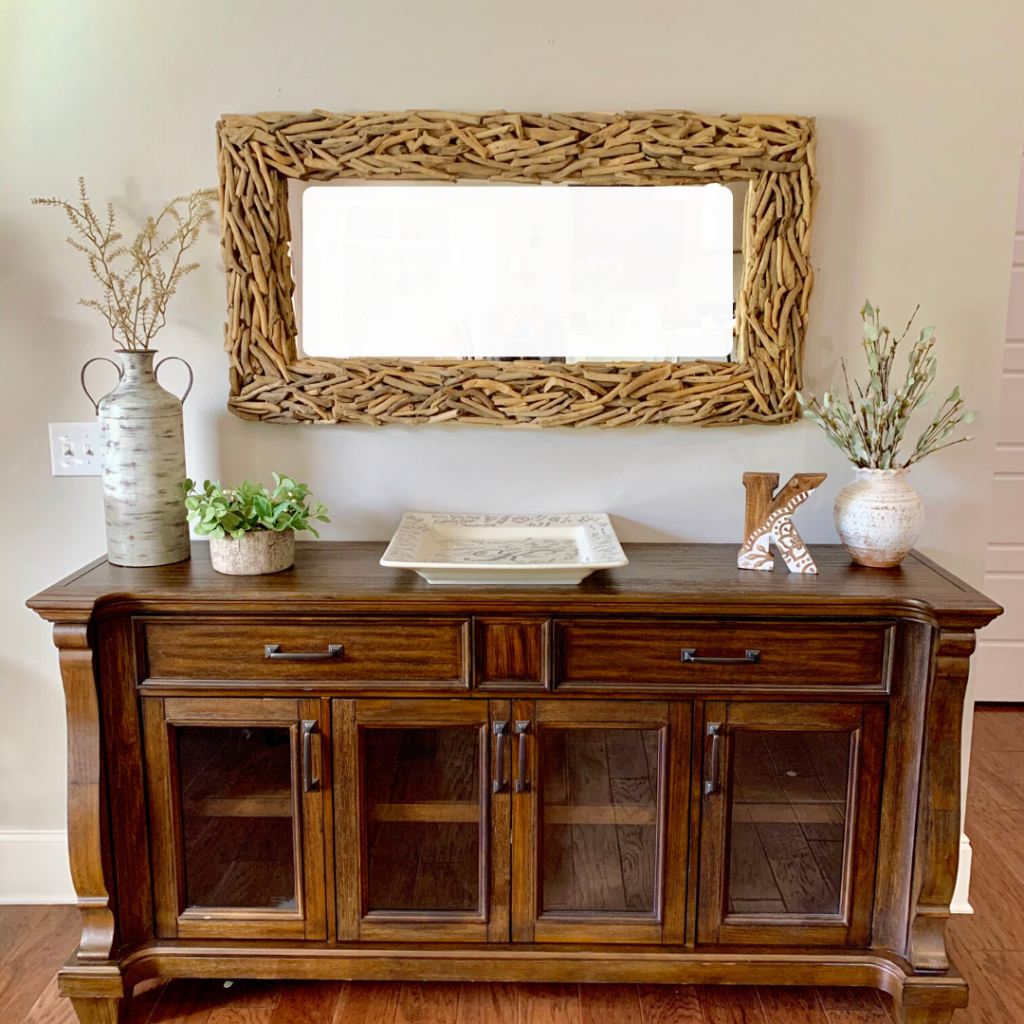 This colorful entryway turned out beautifully! Guests are now greeted with this meaningful piece of art that represents this family's values. We used much of what the homeowner already had and only purchased a few accent pieces to tie the design together.
Are you ready for a room redo? We'd love to help you transform your space into one you love. Check out our redesign services and Contact US to get started!
If you are a DIYer, you might love A Girl's Guide to Styling Your Home – JOIN HERE.