This moody, sophisticated bedroom design was the boldest of my projects for 2022. When my client said she wanted "navy", I knew just the color! NAVAL by SW has worked beautifully for me every single time. This time was no exception. There were many design options with this large scale bedroom with adjoining office area. My favorite design features of this room is the wall of mustard/gold curtains and the decorative accent wall using trim pieces. If you are craving a BOLD, MOODY design, steal some ideas and create your very own retreat.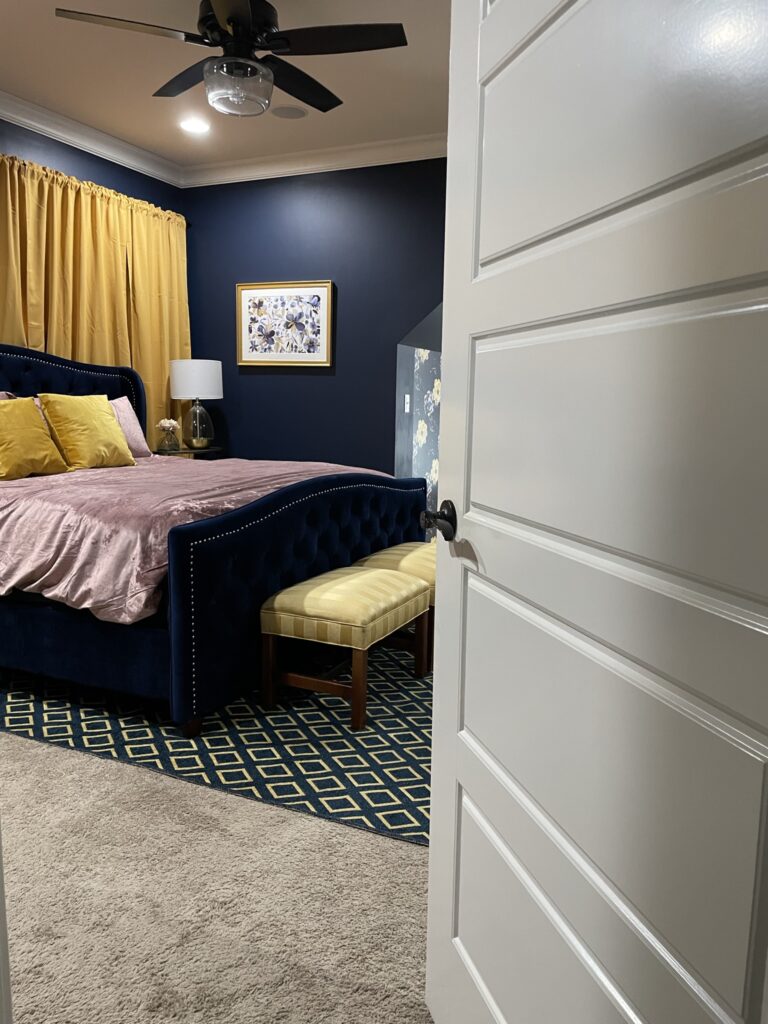 Office Area Before and After
This client hosts Airbnb customers from time to time and were using the primary bedroom to sleep 4 people. However, in order to utilize the space best for her needs, she decided to move the portable beds to another area of the home. This allowed the opportunity for a stunning home office area overlooks this fabulous bedroom design.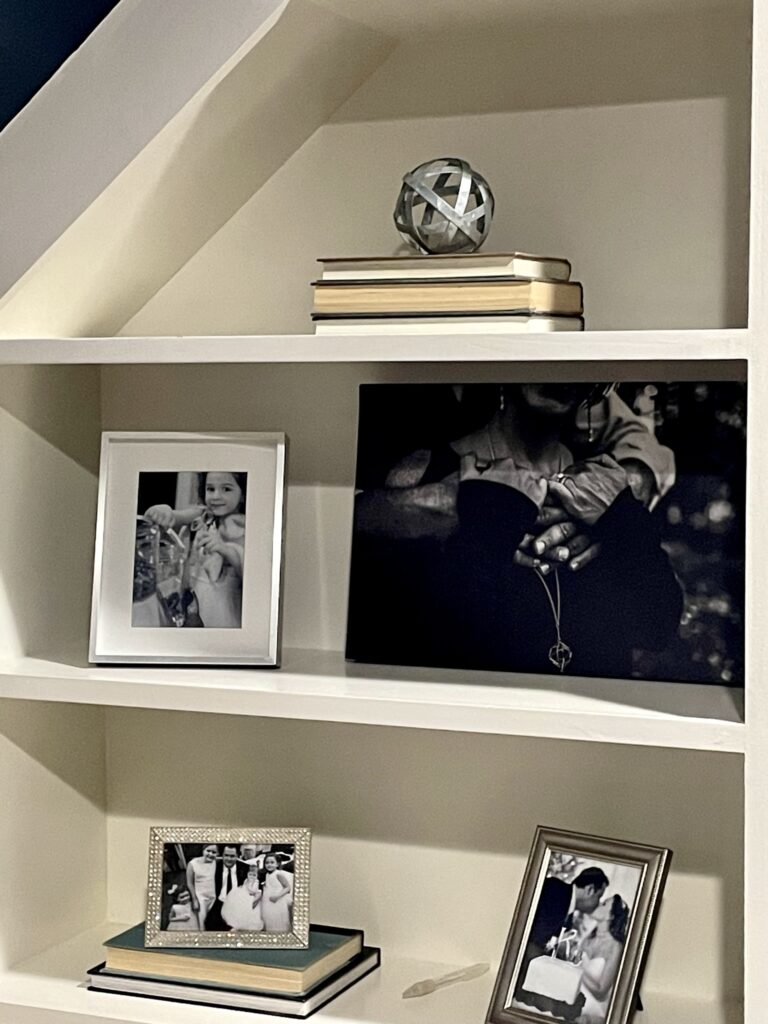 What about this beautiful peel and stick wallpaper?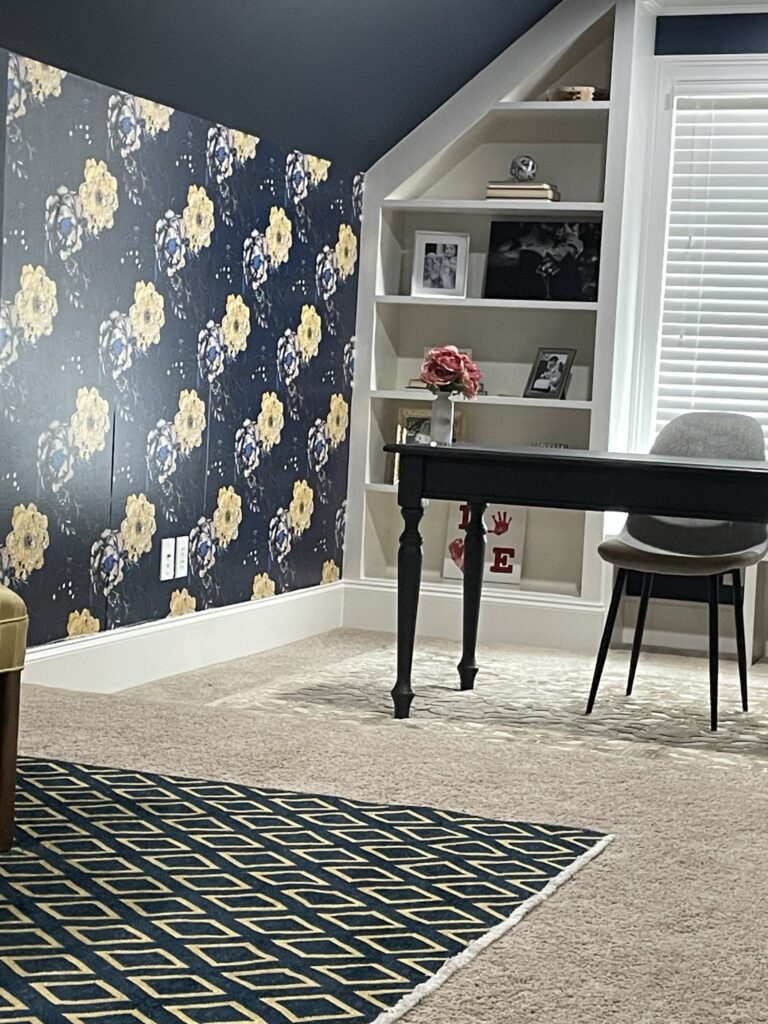 We decided to paint the ceiling in the office area only so the navy background would be a continuous look in this space.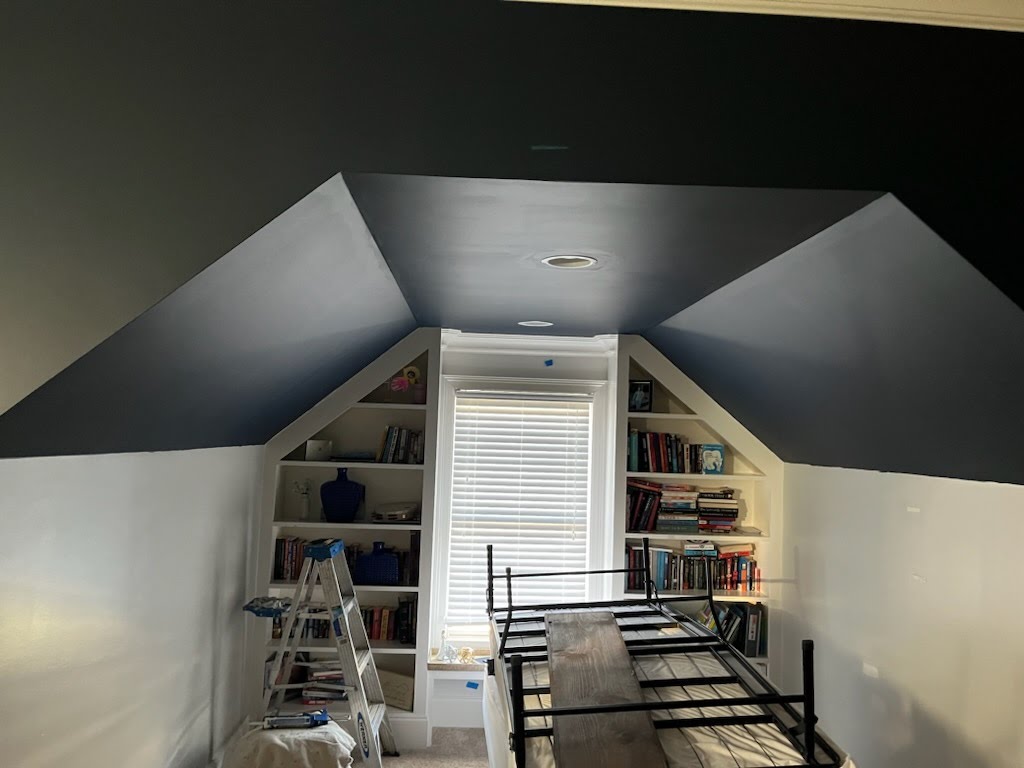 New desk? No need! I flipped what she had and it was the perfect size for the space! You'll notice as you scroll down the page, this desk was being used underneath the TV as a picture display and catch-all. I absolutely love flipping older pieces and giving them a new purpose and a brand new look. It not only adds character to the room but saves my clients money, which they all appreciate.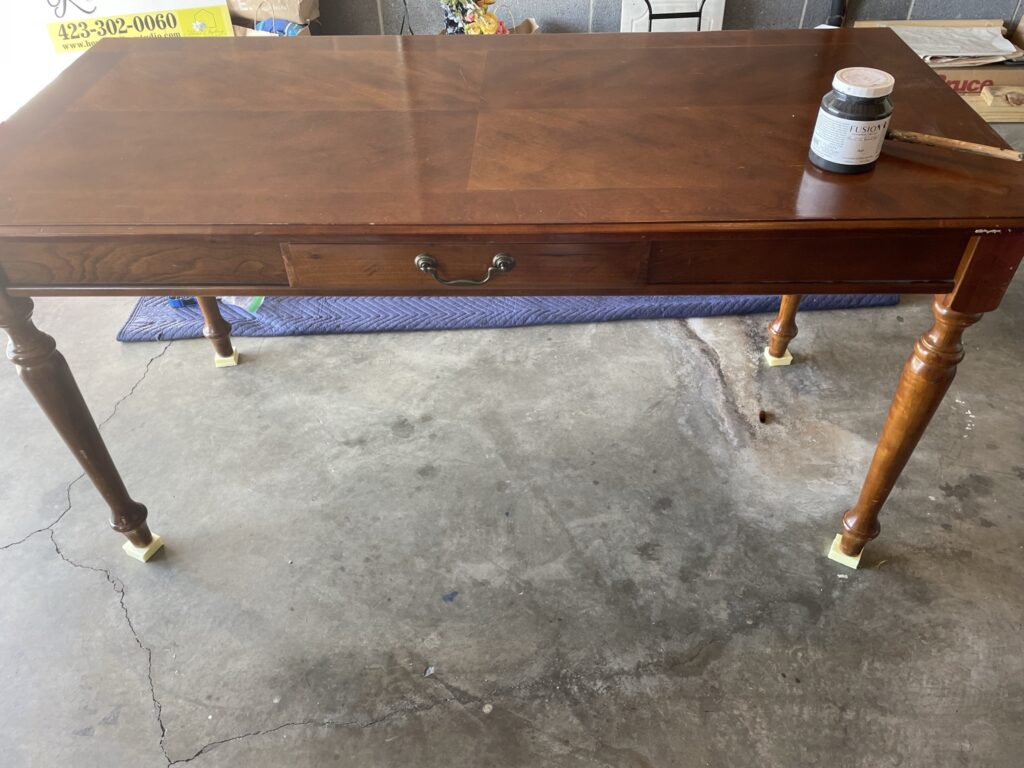 Bedroom Design
The biggest challenge in this room was the tiny wall of windows running the length of the bed wall. It was impossible to center the bed on the wall because that would not leave adequate walkway to the ensuite. After a bit of creative thought, it was decided to paint the window trim to match the wall color so they weren't as noticeable. And then we decided to add a full wall of blackout curtains to bring texture and shade to the room. No more harsh rays coming through or glare on the TV. Challenge conquered!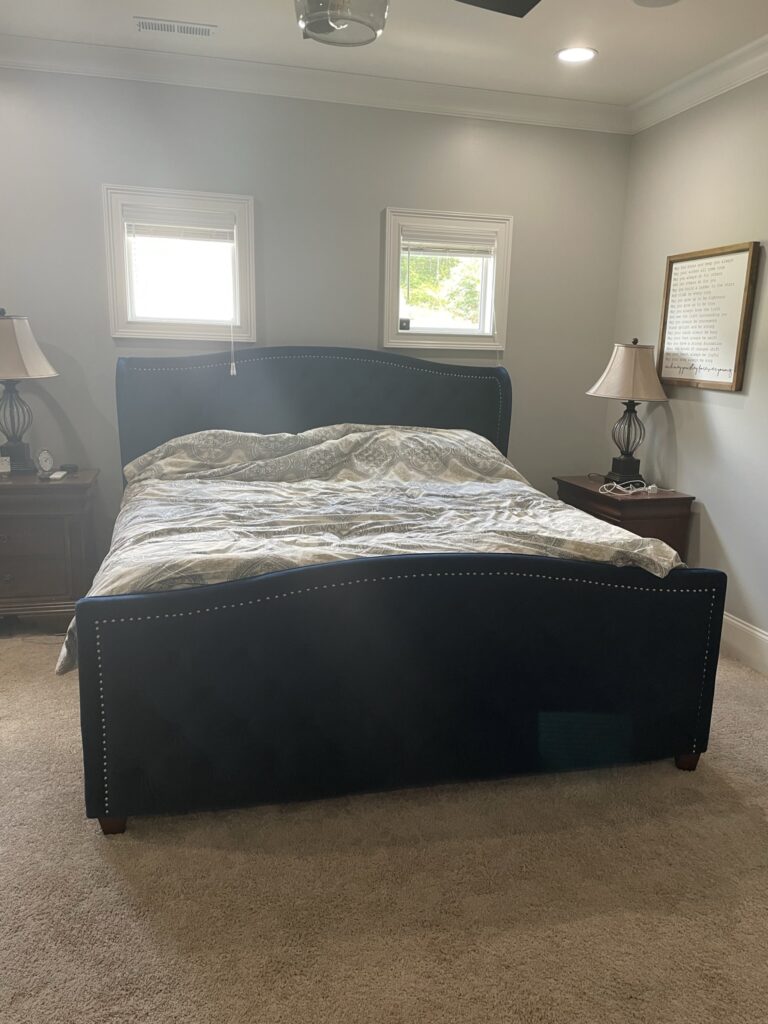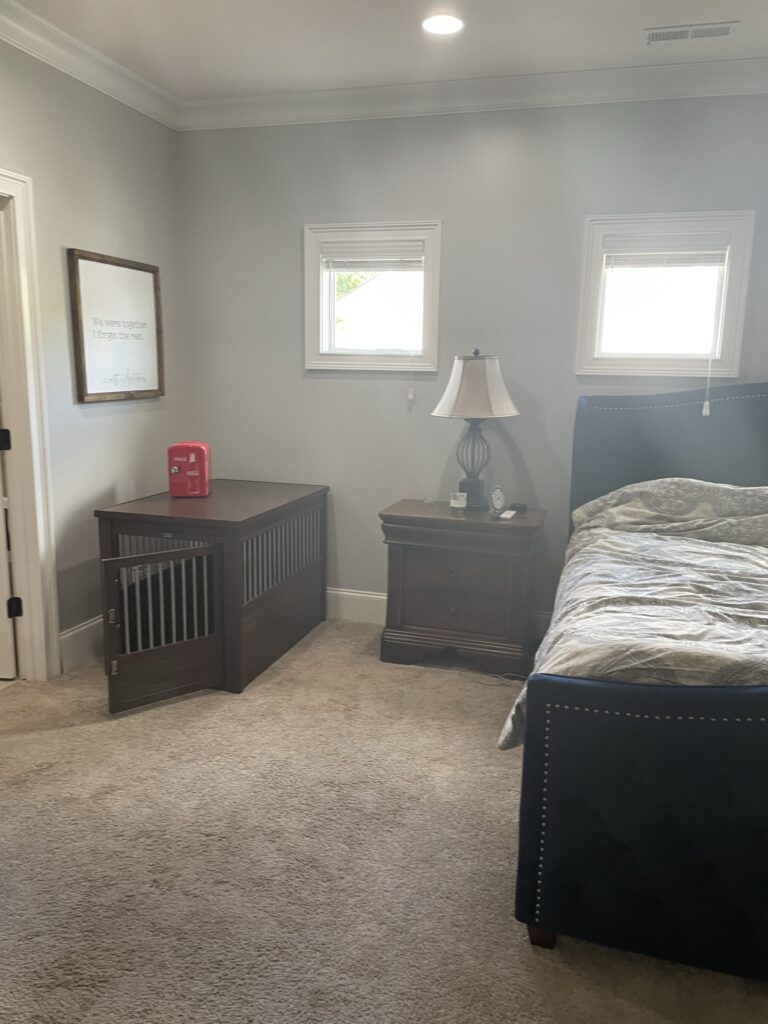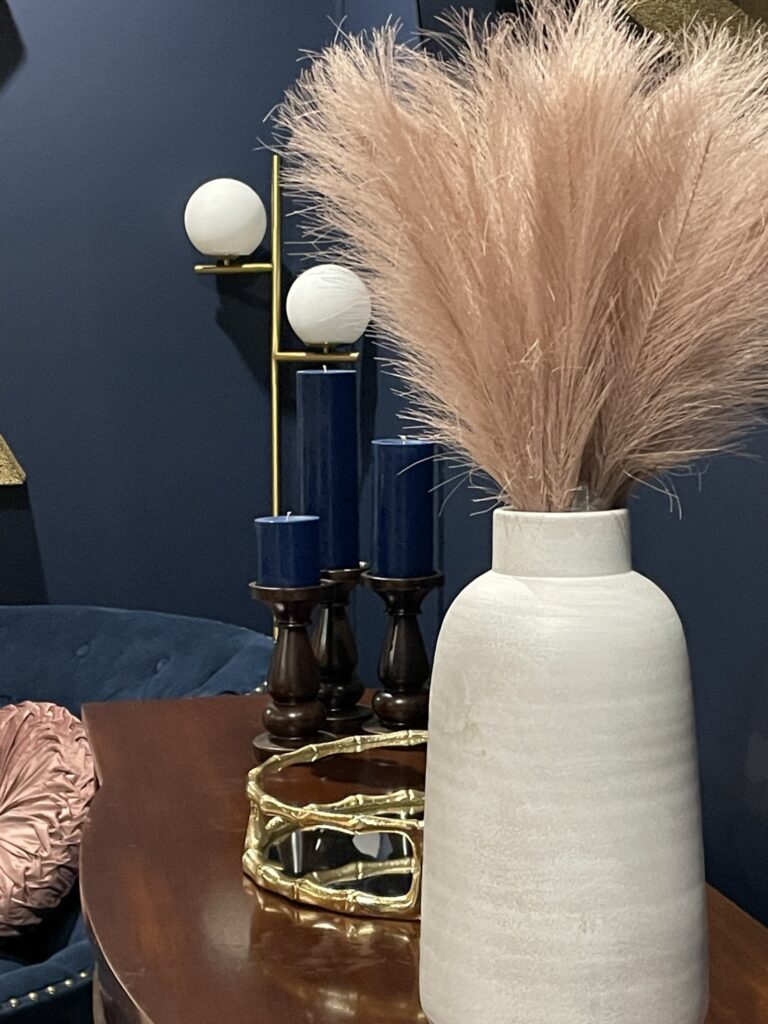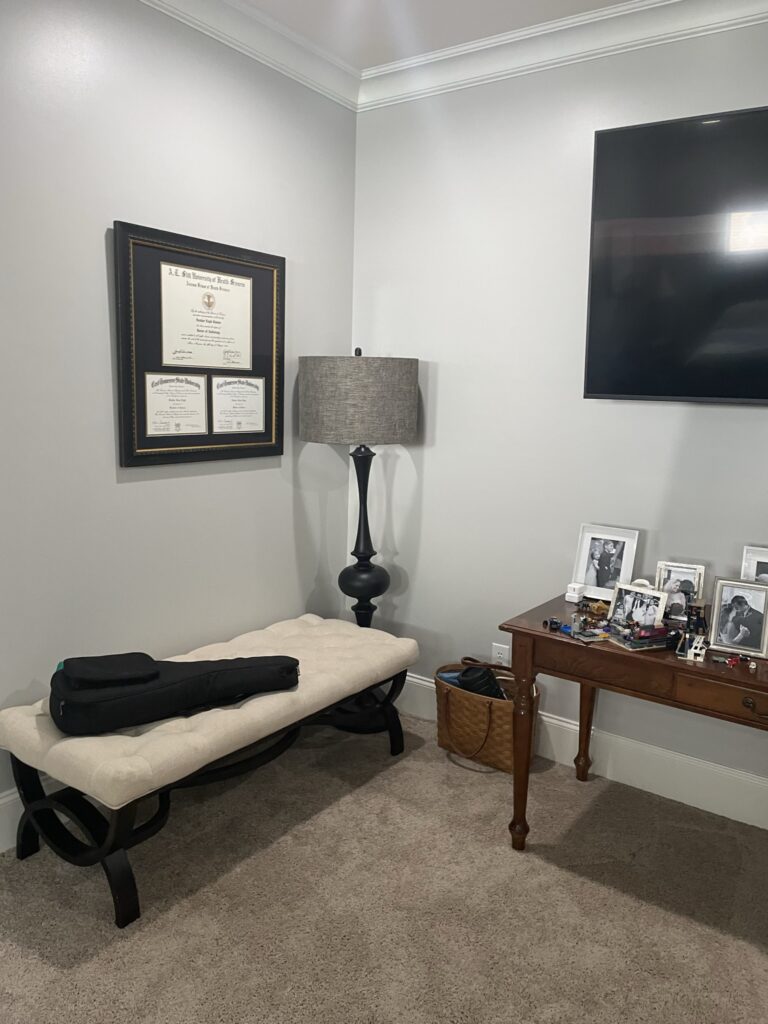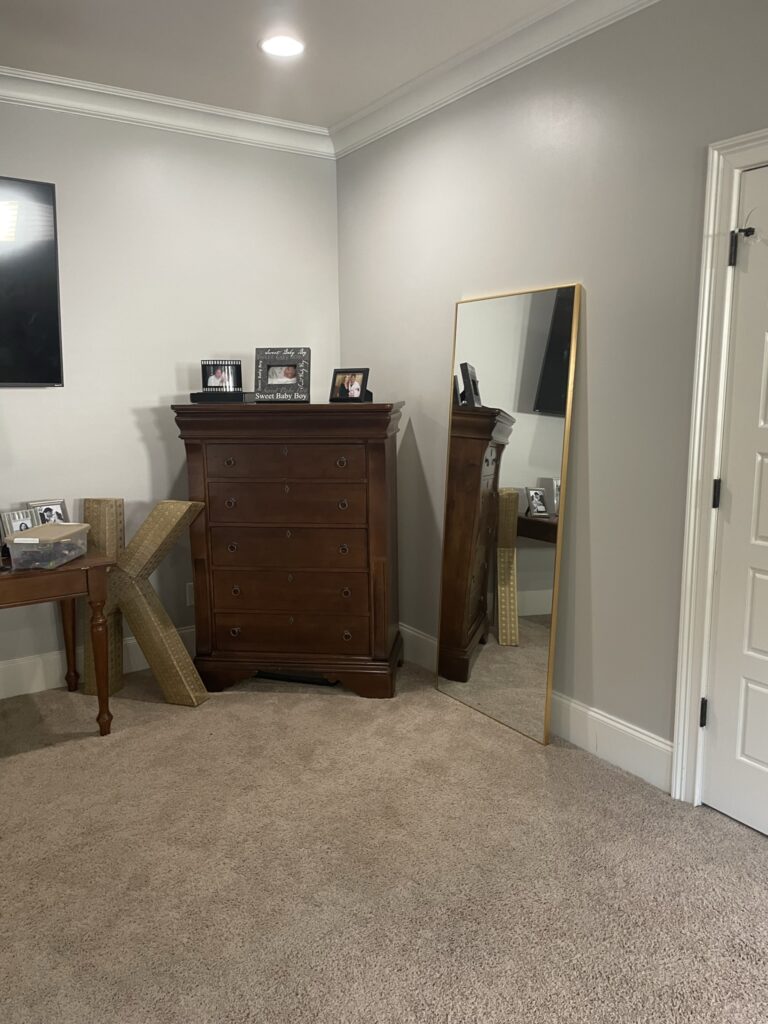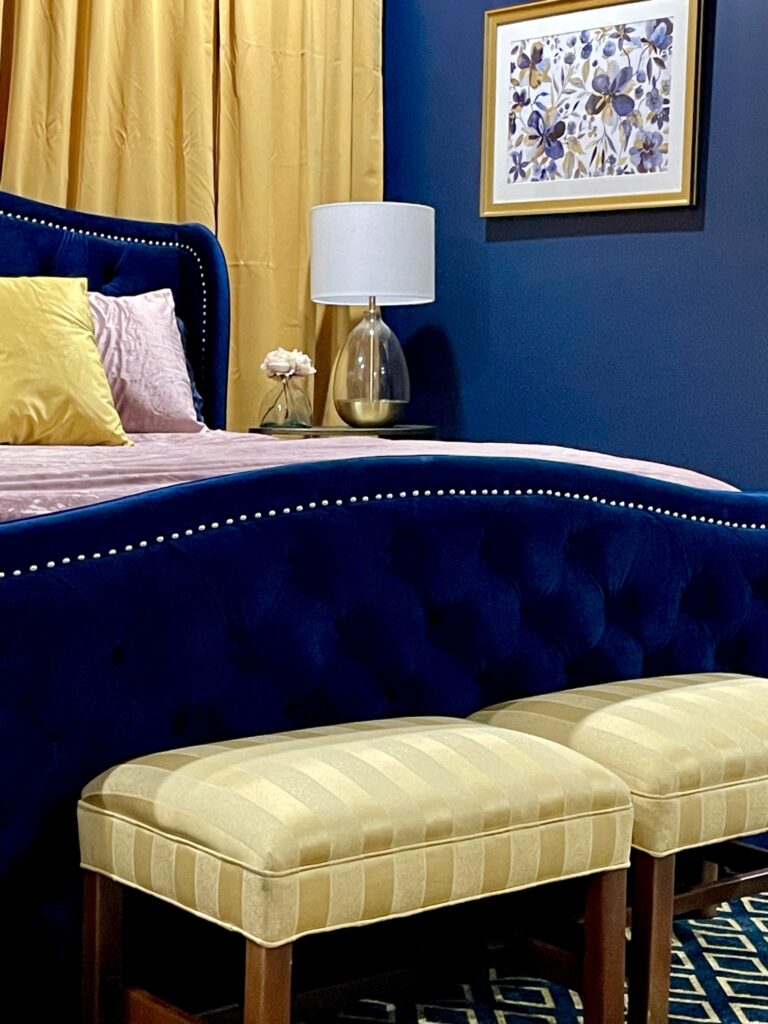 Both the oversized nightstand and dresser were purchased at an antique shop and they are stunning! The piece we used for the dresser is actually a dining room buffet. They just don't make furniture like they used to..at an affordable price.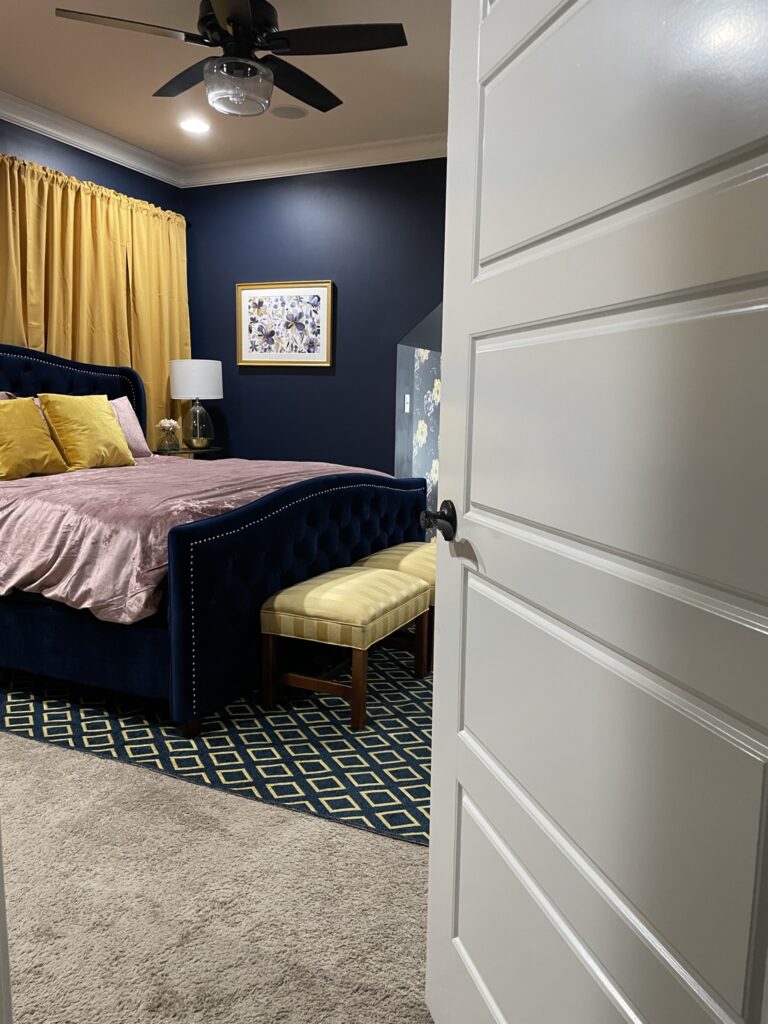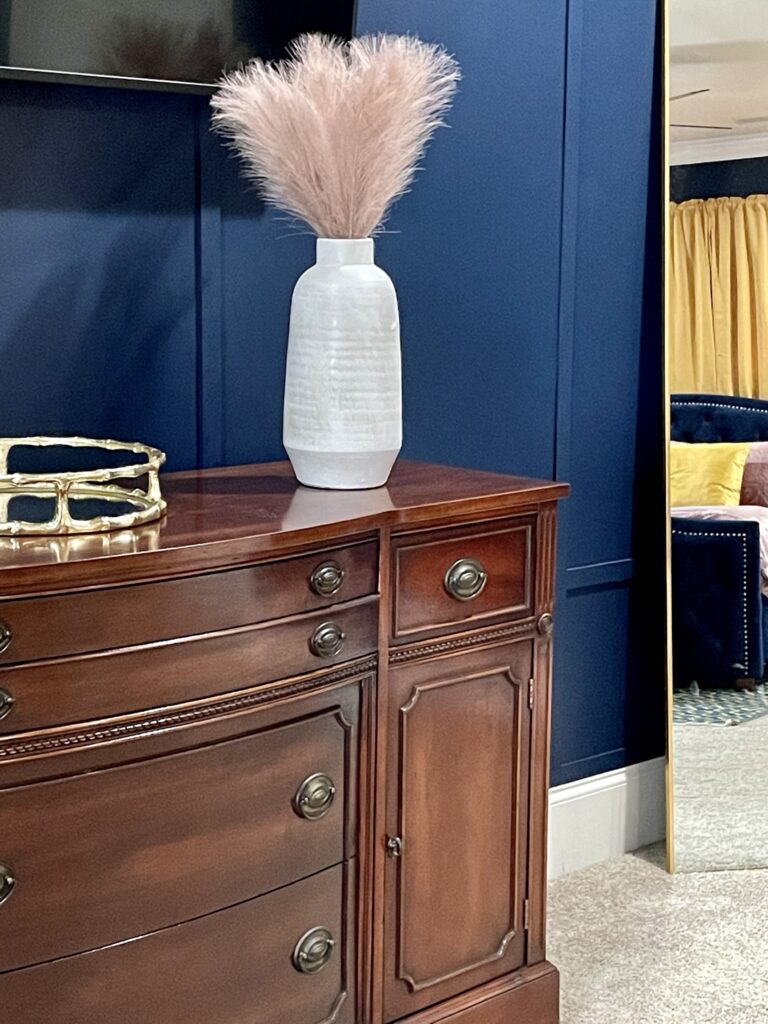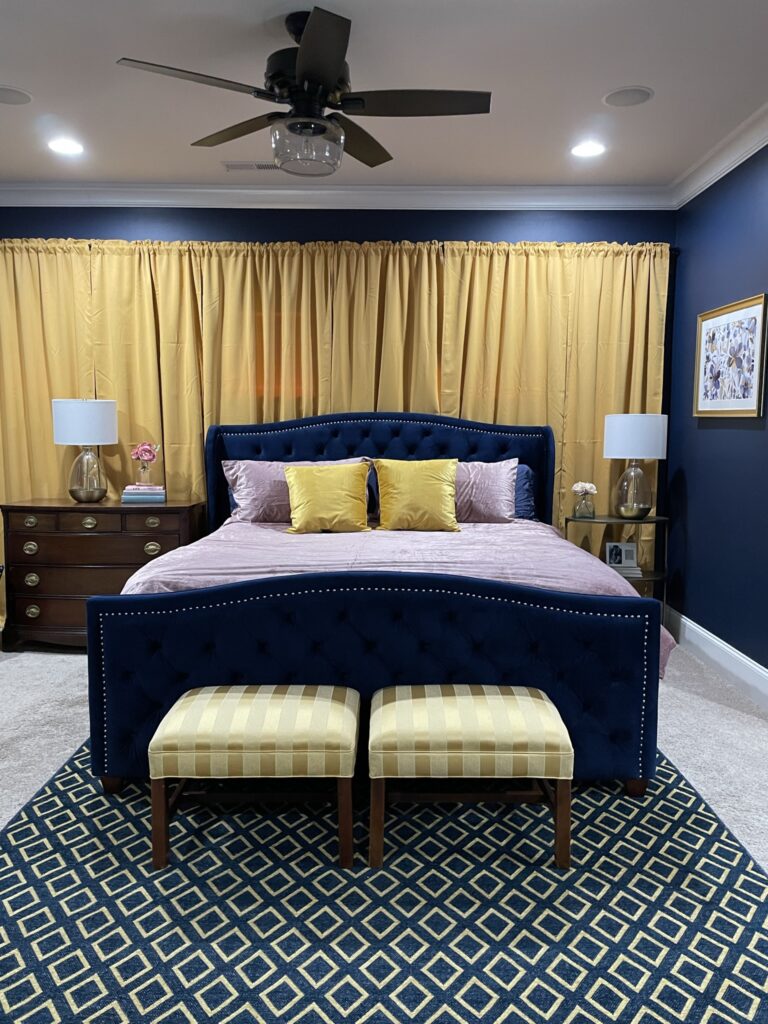 We needed to add some interest to this focal wall in the room. We considered wall paper but then landed on a trim wall feature that was very cost effective yet added an expensive look to the room.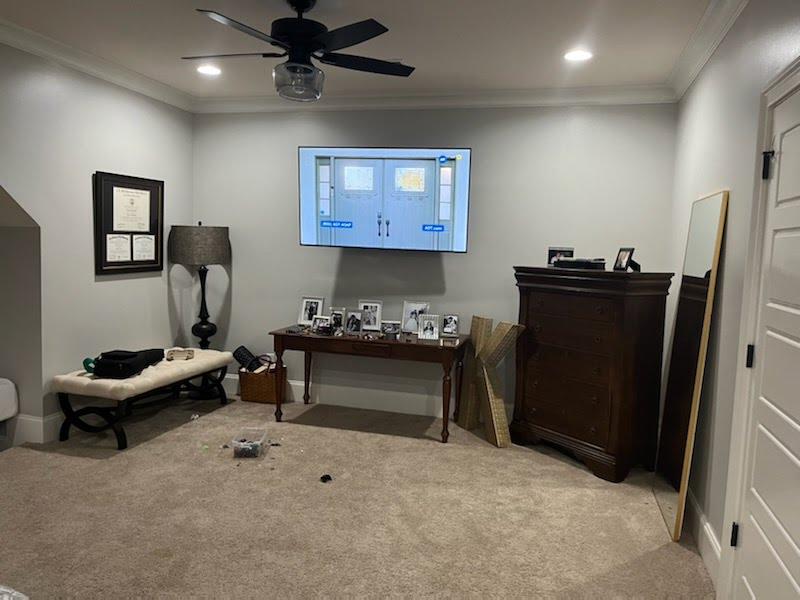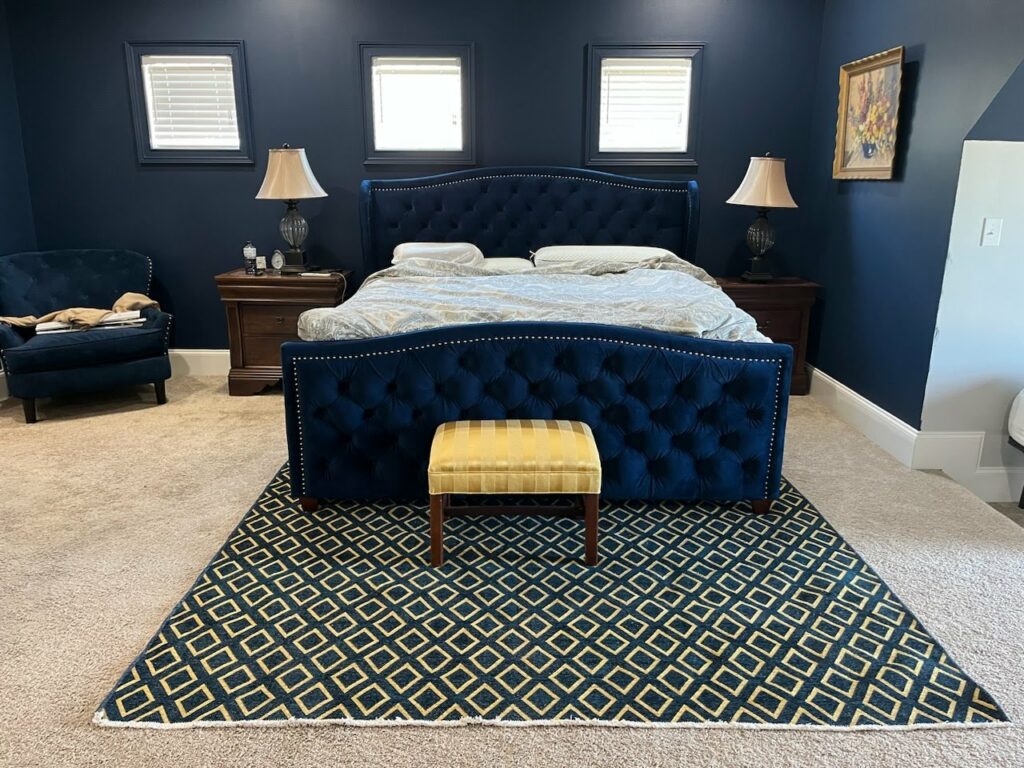 WATCH COMPLETED DESIGN WALKTHROUGH.