Think you need a large budget to transform your kitchen? Think again! I help my clients with kitchen makeovers on a budget time and time again. It's totally doable using these designer pro-tips.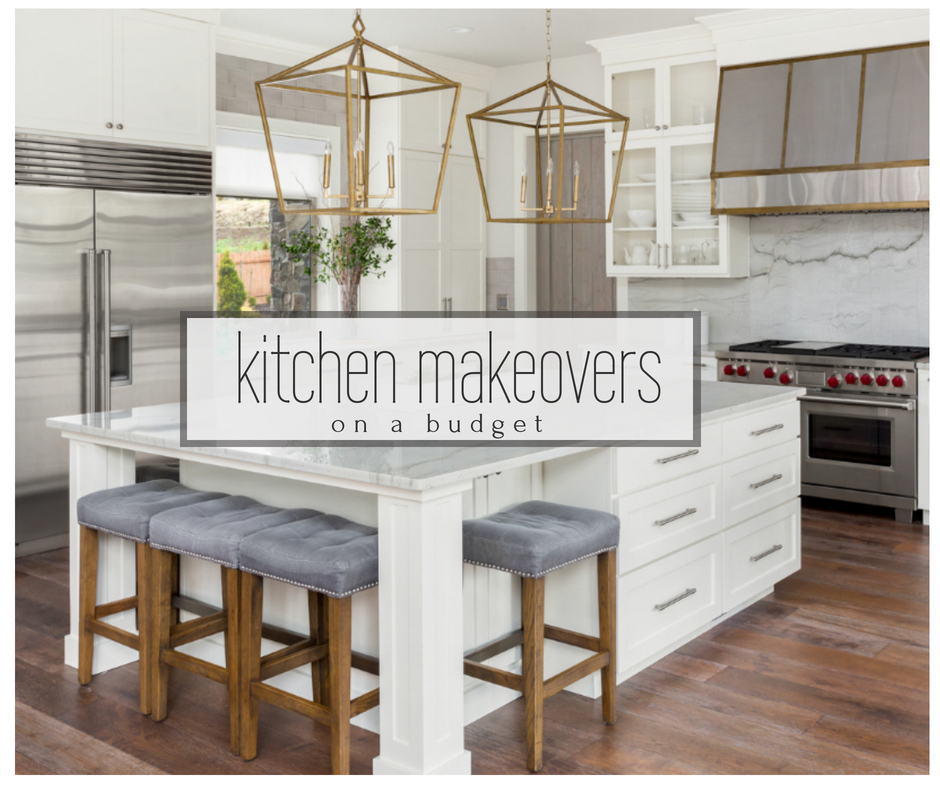 A little creativity goes a long way when it comes to doing a kitchen makeover on a budget.
We all know how expensive kitchen remodels can be and if you simply don't have the budget for a complete remodel, here are a few ideas you can use to give your space a whole new look.
HOW TO MAKEOVER YOUR KITCHEN ON A BUDGET
🌟 Paint your walls a light and airy color – A change up paint color is a sure way to make a huge impact to any room. Chose your paint color carefully and mindfullY. DO NOT make your decision based on a swatch on the shelf at your paint store.
🌟 Swap out light fixtures for updated ones – Light fixtures don't have to be expensive. Shop for the best pricing and be sure your choices for your kitchen are cohesive with the style of lighting throughout your home (unless you plan to change all your lighting out in the near future).
🌟 Remove a few cabinets and replace with open shelves – This is not practical in all cases. I use every cabinet in my kitchen. However, even if you don't have space to spare, determine if there might be an open wall to add some smaller shelving to add interest.
🌟 Replace outdated counters with butcher block – Although butcher block is full of beautiful texture and color, it's not for everyone. It does require some maintenance to keep it looking great. If you're not up for that, search your solid surface providers for a low-cost quartz option (discontinued pieces are great options).
🌟 Reface cabinets and drawers – If your kitchen cabinet layout works for you, no need to change the boxes. A change out of the doors and drawers will be like a brand new kitchen!
🌟 Update your cabinet hardware – Hardware updates are the easiest and, in most cases, the most inexpensive way to update your kitchen. Of course there are high-end options, but you can find some amazing pulls on Amazon for roughly $1.00-$2.00 each.
🌟 Try a new backsplash – A tile backsplash completes a kitchen and addS style. When choosing tile, it's important to consider your countertops, cabinetry color, paint color, flooring and hardware. Everything needs to coordinate well so that you entire kitchen is the star of the show and not just one element.
And now you know how to makeover your kitchen on a budget. Time to get started!
View MORE Home Styling Pro-Tips in my Home Styling Guide.