We were invited to help Amanda create a modern rustic farmhouse design so that her home felt "like home" to her and her family. Although we redesigned most of the rooms in her home, the living room experience the biggest transformation. Her black leather sofas fit perfectly with the modern rustic farmhouse design. We did make several purchases for this room but also were able to move some beautiful underutilized pieces from other rooms in the home to complete this design.
Design Changes:
Pairing down the mantle and adding small wall sconces resulted in a simple, peaceful focal point.
An antique chest we discovered in another room serves as the perfect side table.
Trading out the buffalo plaid curtains for white sheers brings a bit of sophisticated to the farmhouse look.
The existing rug was not right-sized so we selected a larger, neutral option with a bold pattern.
Amanda's current coffee table was small for the room so we switched it out for a taller, square table with some farmhouse flare.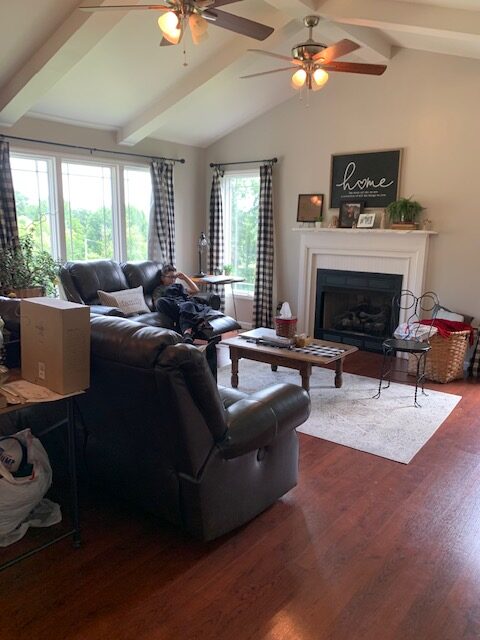 Amanda needed a place to work for a few hours a day and I discovered the perfect spot! This wide walkway between the living area and kitchen offered an amazing opportunity for an office area. We replaced the small-scale sofa table with this substantial, beautiful desk I spotted in the basement. An oversized ottoman was the perfect fit and tucks nicely under the desk. It is so cute that I wanted to sit right down and work from that space!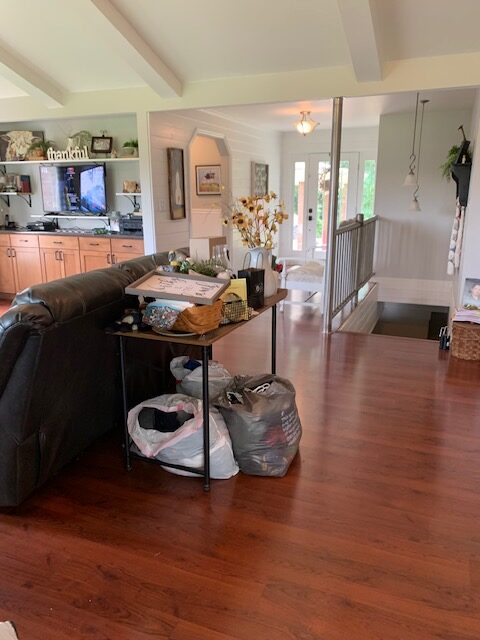 Amanda had a lot of shelving space. She also had a lot of decor to display. We paired it down a bit to her favorite items and by adding some books for texture we and interest, we were able to create appealing vignettes. Because the TV is tucked away, the fireplace becomes the focal point – as it should be. I'm sure you noticed the fabulous pink, fabric, antique chair. This piece was the most exciting shopping trip find! It couldn't have been more perfect for this space.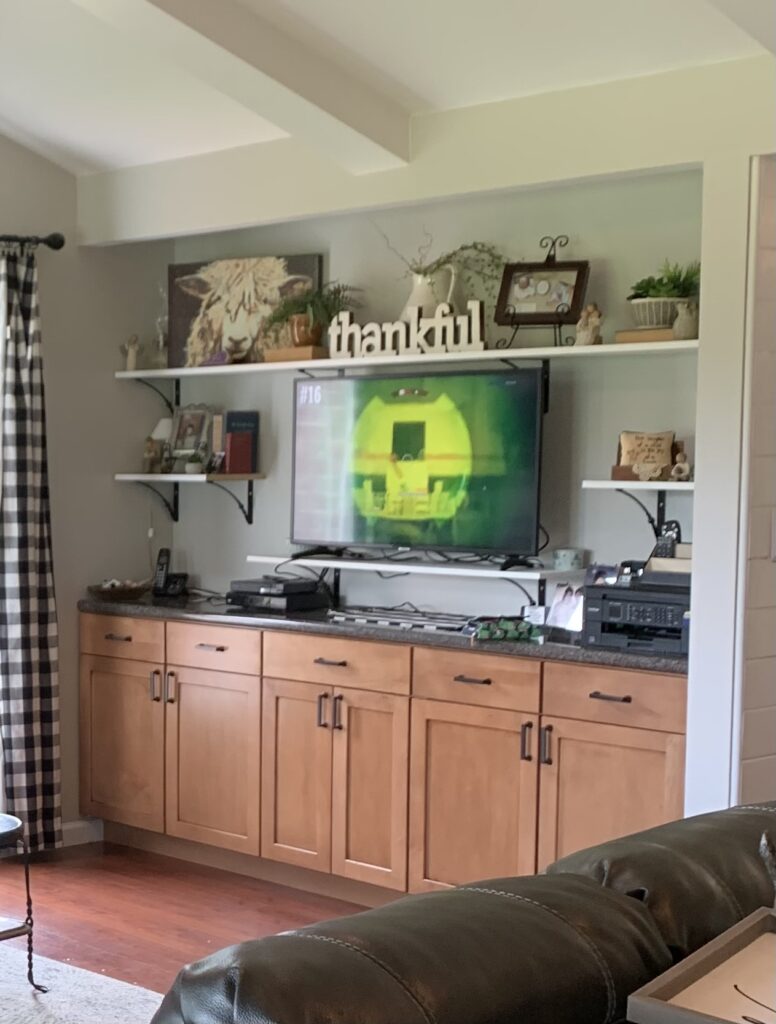 You'll notice the oversized armoire at the back wall that we switched out with a black, distressed bookshelf I spotted in the basement. This offers some additional shelving for decor and was a much better fit for the room.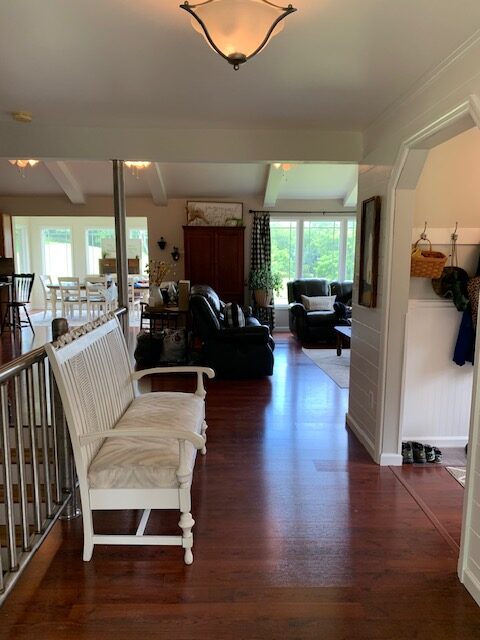 Check out the entire design gallery here
Watch dream room walkthough