Pat had some really great furnishings and decor in her patio home. Items just needed to be regrouped by style and color. We use most of what she already had and added some additional modern farmhouse pieces. One of the biggest changes we made was to bring the TV off the wall and tuck away in the corner where it could be easily watched from the one couch. This client did not want the TV to be the focal point in this gathering room. The new placement was the perfect solution!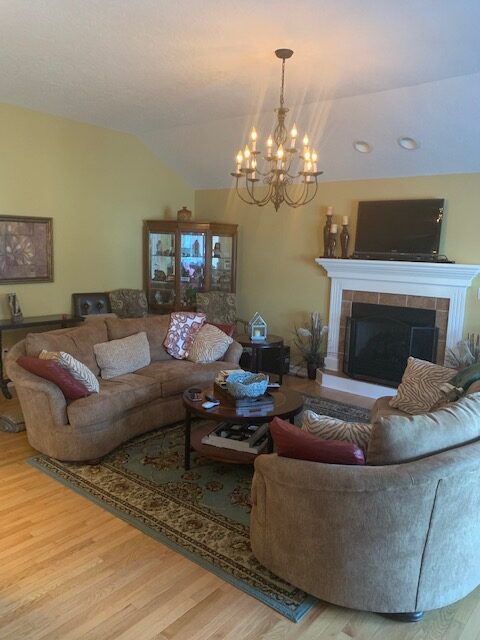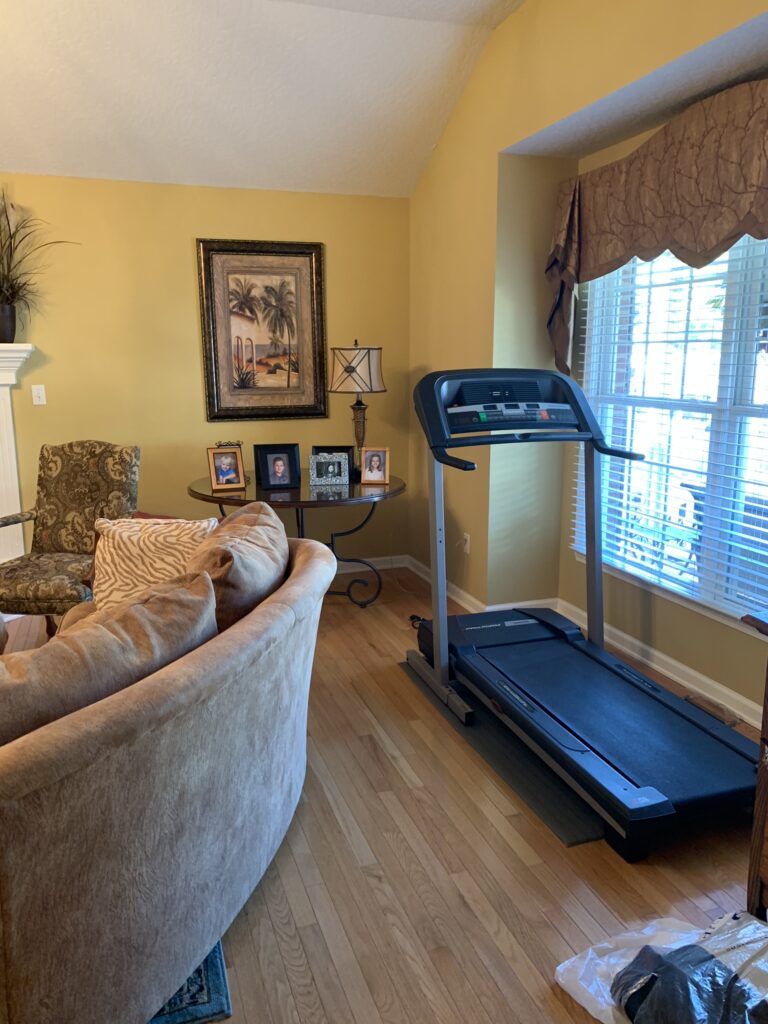 We stumbled upon this drawing of Pat's great-grandmother's home and had to showcase this sentimental heirloom. The frame and mat we choose was picture perfect!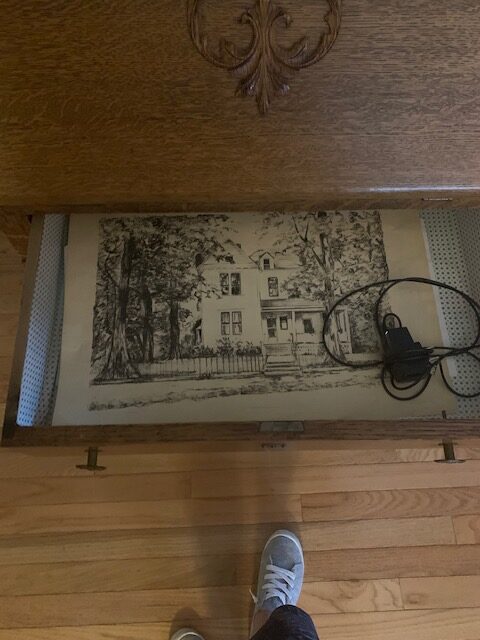 Since we were keeping with a farmhouse look, we removed the metal table and replaced with these antique ladder back chairs. We also adding a piece of wood to provide an easy drop station as they enter the home. We painted the clocked and moved it to another location.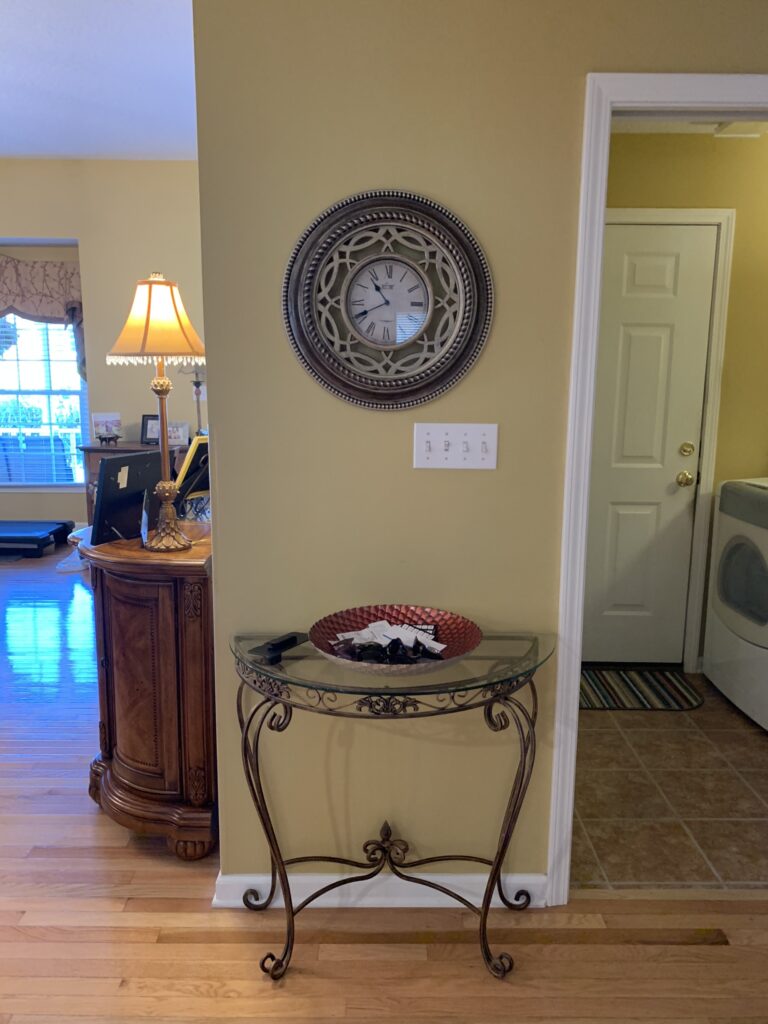 Pat's loves her new living room design and we loved working with her!
If you are ready for a home makeover (or a room makeover), we are ready to make it happen. So whether you are interested in a DIY Redesign Plan that you can execute on your own or if you'd like it done for you, we are here to help! Contact US.
GET INSPIRED
View the entire design gallery for this project and gain some inspiration to make your home beautiful.
Stay tuned for Pat's Kitchen/ Dining Room Makeover