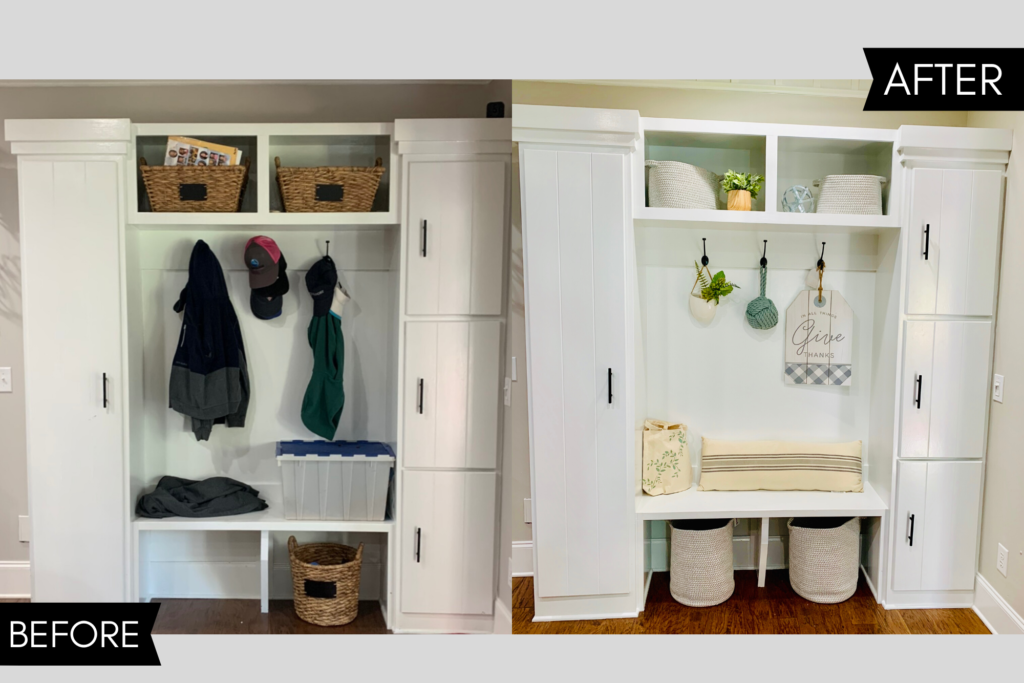 Do you have a quirky space in your home and you just don't know what to do with it? This homeowner had this beautiful build in but it just wasn't very functional for them. It ended up being a drop station with no real functional purpose. Typically a built in such as this would serve as a space for coats, shoes and other things you might drop as you walk through the entry way. However, this built-in was no longer in an entryway. The homeowner made some changes to their home and the door adjacent to this nook was no longer an entry point to the home. In fact, they had a fabulous built-in located in the garage that served the purpose well. So, what can we do with this space?
Because the built-in is in the main area of the home and very visible from the kitchen and dining area, it needed to be pretty, yet functional. I'm all about function because homes are meant to live in! The homeowners entertained often and needed as much seating as they could get. We decided to make this an inviting, extra seating area as well as something visually pleasing. I think we pulled it off! Check out how we made it happen:
Have we given you some ideas for your quirky space? If you need some extra help, we are here for you! If you've made the transformation on your own, good for you! Would you share your before and after photos with us (text or email).