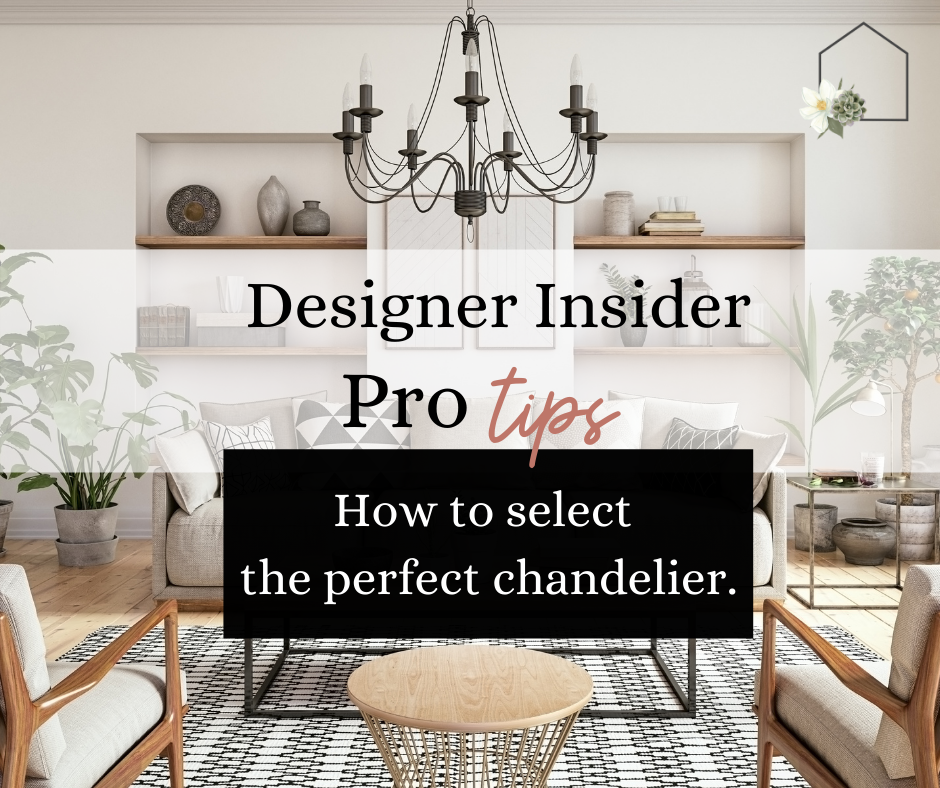 Choosing just the right chandelier for your space isn't as easy as it sounds. But really, it doesn't have to be an overly difficult task. The amount of choices we have in virtually every decision we make is both is both a blessing and a hinderance. I'm here to show you the "blessing" side of things by drastically helping you narrow your choices.
LET'S START WITH SIZE
If you go too small, the chandelier will get lost in the room and will offer no design impact. Quite frankly, that's just a waste of your hard earned money. Why spend the extra money for a fixture that won't be appreciated? It would be better to slap up a flush-mount light and call it mediocre because that's what you'll get even if the chandelier you choose is a fabulous one.
If you go too large, the chandelier will overwhelm the room and attract way more attention than it should. The beauty of a room should be collectively enjoyed. All design elements working together should create a beautiful melody, much like the instruments in an orchestra.
💡 HERE'S THE FORMULA for selecting the proper size (you won't believe how simple this is):
Length of room (in ft) + Width of room (in ft) = Diameter (in ft)
EXAMPLE: 12 ft + 12 ft = 24 ft
Given this example your chandelier would need to be 24 INCHES in diameter. I know right!? Who would have thought? There are other size considerations to make, such as chandelier height and how high it should be hung.
Here are some other helpful formulas:
💡 Determine the chandelier's best height using this formula: Multiply the room height (in ft) by 2.5 and you'll have the height in inches for the light itself (not including the pole or chain).
💡 Determine the size if hanging over a table: Multiple table width (in inches) by 0.5 and then by 0.75 to gain the boundaries (in inches) of diameter of the fixture. . Select a chandelier with a diameter within those two boundaries.
Helpful Hint when hanging: Chandeliers should be hung at least 7.5 above the floor and 30-36 inches away from the tabletop if placing over a table.
Aside from the size consideration, there is also the huge factor of design which encompasses style, texture and color OH MY! Narrowing your choices based on the right-sized chandelier will get you on your way to the perfect chandelier for your space. And if you'd like my help in selecting just the right one, my sourcing service can help!
If you want to get Designer Insider Pro Tips LIVE (and a lot more design goodness), you're invited to my exclusive FB group Girl's Guide to Styling Your Home.